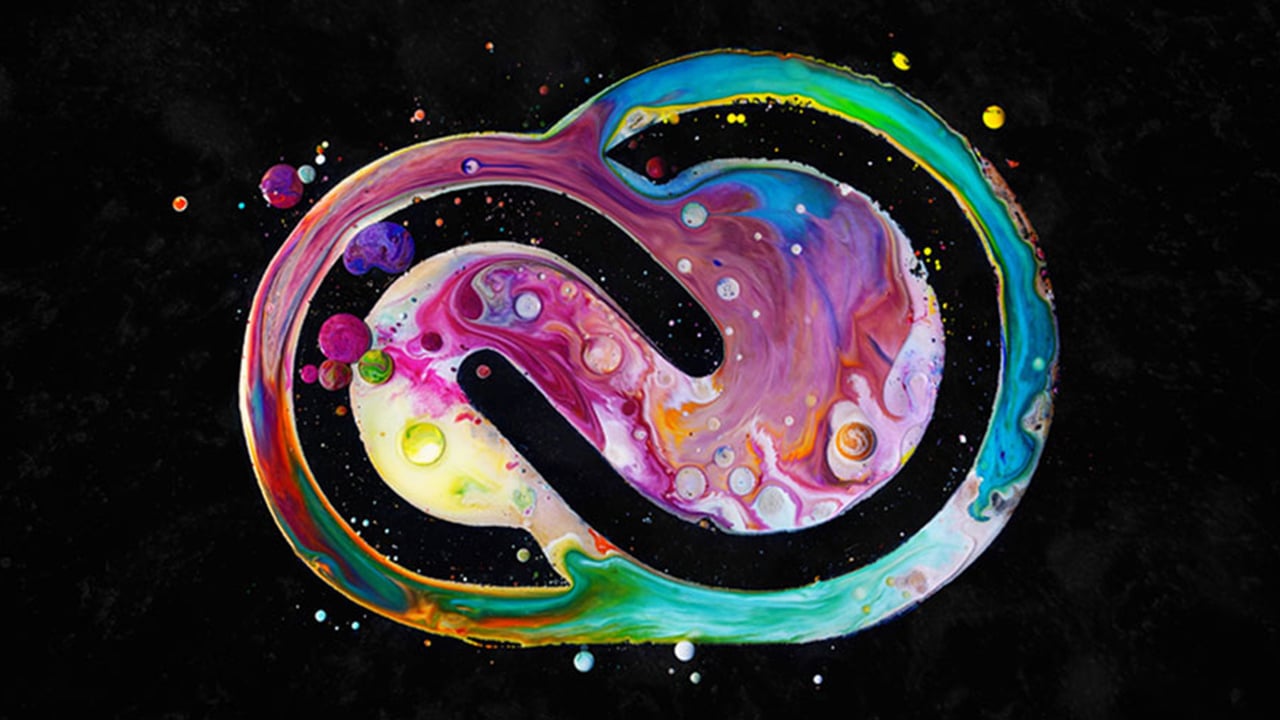 Adobe has released its Spring 2018 update to Adobe Creative Cloud bringing support for Sony's X-OCN, Canon Cinema Raw Light, and RED IPP2 amongst many other features.
Updates to video applications include Premiere Pro, After Effects, Audition and Character Animator. Adobe Stock will see direct hooks to Premiere Pro.
Let's look at the new features application by application.
Adobe Premiere Pro CC
The most anticipated new feature in Premiere Pro CC is shot comparison with color matching. Adobe's Sensei technology enables analysis of color and light values from a reference image which in turn are applied to the current shot. Those changes are visible in the Lumetri color wheels, which than can be further adjusted. The final adjustment can then be saved as a Look which can be applied to other shots. Face Detection capabilities add intelligent skin tone matching.
Two shots can be compared in an adjustable split view option while the Lumetri color adjustments can be toggled on or off without affecting any other adjustment.
An enhanced Video Limiter allows broadcast targets to be set and applied either within the edit or on final export.
The Essential Graphics Panel sees enhancement in title and graphics functions. Titles can be created directly in the program monitor and keyframe animations can be recorded within the panel. Those animations can then be saved as Motion Graphics templates.
Motion Graphic templates brought into Premiere Pro from AfterEffects have new controls for 2D position, scale and rotation. Templates can also be acquired through Adobe Stock as fully editable and modifiable.
Premiere Pro has new audio features allowing more audio work to be done within the NLE. The Essential Sound Panel now has Auto Ducking to create envelopes around dialog and sound fx. Adjustments are automatic but can be manipulated and keyframed as desired.
Editors working with 360 video in both Premiere Pro and After Effects now receive dedicated transitions, effects and viewing options as well as new floating panels for enhanced control. The application will support Windows Mixed Reality for compatible head-mounted VR displays.
Work groups using Adobe Team Projects can see teammates on-line status in real time and will be able to view badges which indicate completion of a project. And the new Time Code panels allows different time codes within the same project including In/Out, Duration, Absolute TC or Source TC.
New camera format support includes Sony X-OCN, Canon Cinema RAW Light and Red IPP2.
After Effects CC
Compositions now can be assigned Master Properties. Layer properties can be added in the Essential Graphics panel which can then be controlled in the timeline of the parent composition. Master Properties can push or pull selected changes into the master. Compositions can be versioned for greater versatility.
After Effects will share Premiere Pro's Essential Graphics Panel, allowing interchangeability between the apps. Motion Graphics Templates created in both Premiere Pro and After Effects can be opened as an AE project which can either be saved as a project or exported to Premiere Pro as a new Motion Graphics Template.
Animation sees enhancements in a new Advanced Puppet Engine with greater organic movements and dynamic mesh controlled by drop pins. A new Starch tool can reduce movements in selected areas of the puppet.
Animation can be data driven by importing JSON or CSV data which then can be dragged and dropped as a property with a pick whip to link data to video values.
VR immersive environment comes across from Premiere Pro and headsets are now supported. Flat graphics can also be transformed into 360 spherical format.
Previously-slow rendering effects including grain effects are now multi-threaded GPU optimized effects.
Audition CC
Audition CC can now open Premiere Pro projects directly. This will allow a much less complex workflow. In addition, compound media can be imported selecting just the tracks that the sound editor needs.
A new Track panel allows showing or hiding tracks or groups of tracks making for a less cluttered screen and more concentrated workflow. All of this comes with faster response and smoother scrolling.
Video previews update in real time and album art in .jpeg or .ong formats can be embedded in .mp3 files. Script functions allow programming of repetitive tasks.
Character Animator CC
Everybody's most fun Adobe application gets even better and more versatile.
Behavior management and control panel functions are more refined for faster animation and adding puppet behaviors from the puppet panel. Users can create libraries of behaviors and custom triggers which can then be dragged into the animation.
Particle Physics improvements can now accumulate and react. Examples are piles of bricks, accumulating snowfall or even an avalanche. There are also new puppet templates with expanded behaviors. It will also support better controls for Adobe Illustrator files.
Subscribers of Adobe Creative Cloud will see these updates immediately in their Creative Cloud pulldown.
Tags: Post & VFX