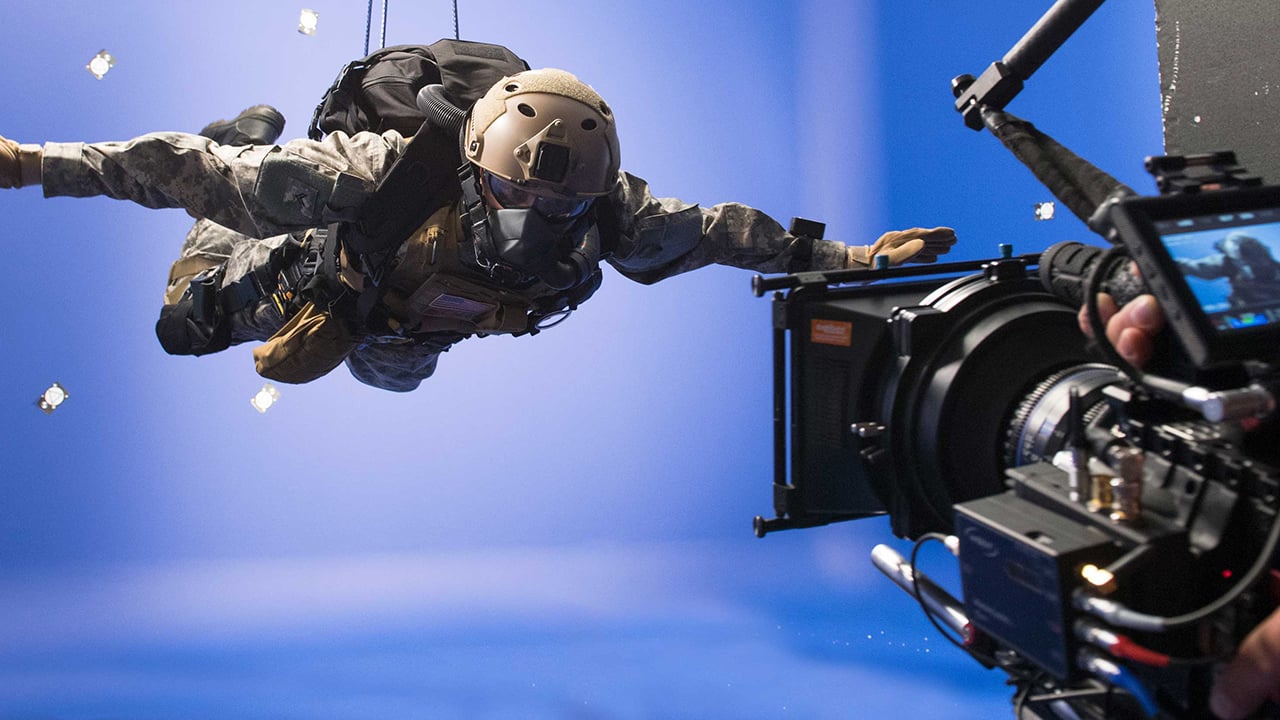 FXHome has just release a major update to its well-loved post production software HitFilm.
This release is one of FXHome's biggest ever.
For those who aren't familiar with HitFilm, it's a combination non-linear editor, layer-based compositor,
and visual effects application.
FXHome has done a lot to improve performance with higher quality video formats, while at the same time
continuing to support consumer codecs like MP4. The new downsampling options for playback should improve
HitFilm's ability to handle 4K and higher resolution footage, and HitFilm's Cineform support now includes
QuicktTime files as well as AVI.
FXHome has enhanced the already strong animation capabilities in HitFilm's compositor, while also making
animation available in the editor, which will make editing quite a bit easier and smoother, since editors
won't need to create composite clips in order to animate layers of video. The text engine is also getting
some love, with new geometry effects like bevel, rotate, and extrude along with image maps. Text effects
are also now available in the editor timeline, rather than only in composite clips.
Significant enhancements
The latest version includes significant enhancmenents on the audio side as well; in addition to limiters
and an improved mixer, HitFilm now has an audio sync feature that wcan handle batches of clips, rather than
just one audio and video pair at a time.
HitFilm uses a 3D workspace, and can import a variety of 3D file formats including LightWave and WaveFront
objects, plus Alembic and now Filmbox files with groups and geometry animations. This along with HitFilm's
already impressive particle system mkes for a small-budget visual effects powerhouse.
As usual, HitFilm Pro supports OFX plugins and comes with a custom version of Imagineer's Mocha, which
is restricted in that its license is tied to HitFilm. Other than that, it's still well-known planar tracker
that we all know and love. For 3D tracking, HitFilm can import Boujou and SynthEyes motion data.
Whilte HitFilm's color grading capabilities won't match up to those of dedicated color grading suite like
Resolve or Mistika or BaseLight, it has a surprisingly complete suite of color grading tools built in, to
go along with a sizable collection of presets, plus cine style effects that include customizable looks like
bleach bypass and day-for-night.
One feature that will be welcome for compositors is the option of compositing with linear color.
360 support
In 2017, FXHome added 360 support, which has gotten some updates also; there's now a new, dedicated viewer
for 360 media, as well as new effects in Ignite Pro for 360 media. Ignite also includes an impressive suite
of keying effects, including a brilliant chrome key effect as well as matte finesse and cleaning. It also
includes a light wrap effect. Ignite's lens flare effecct rivals Sapphire's, putting in some very good company.
In addition, FXHome launched Action, a motion capture application that is currently in beta, and will be
included as part of the HitFilm Studio bundle, that also includes HitFilm Pro 6 and Ignite Pro.
Action Pro is a motion building application that facilitates creating freeform animations using a mouse or a
Leap motion device. It provides a 3D environment and editing tools to clean up or smooth out captured animation,
and view the animation path in 3D space as well. It's currently in beta, and will in the near future support
exporting animations to AfterFX in addition to HitFilm.
While HitFilm is aimed mainly at hobbyist filmmakers rather than professional ones, its feature set doesn't
reflect that; it's quite capable, and is a great alternative to the Adobe suite for film production at a
significantly lower price.
And for users of software like Premiere and Resolve, the Ignite effects are a great addition to the toolkit,
offering some useful effects like muzzle flashes and Atomic Particles.
FXHome's blog post announcing the release. The software costs £264.
Tags: Post & VFX