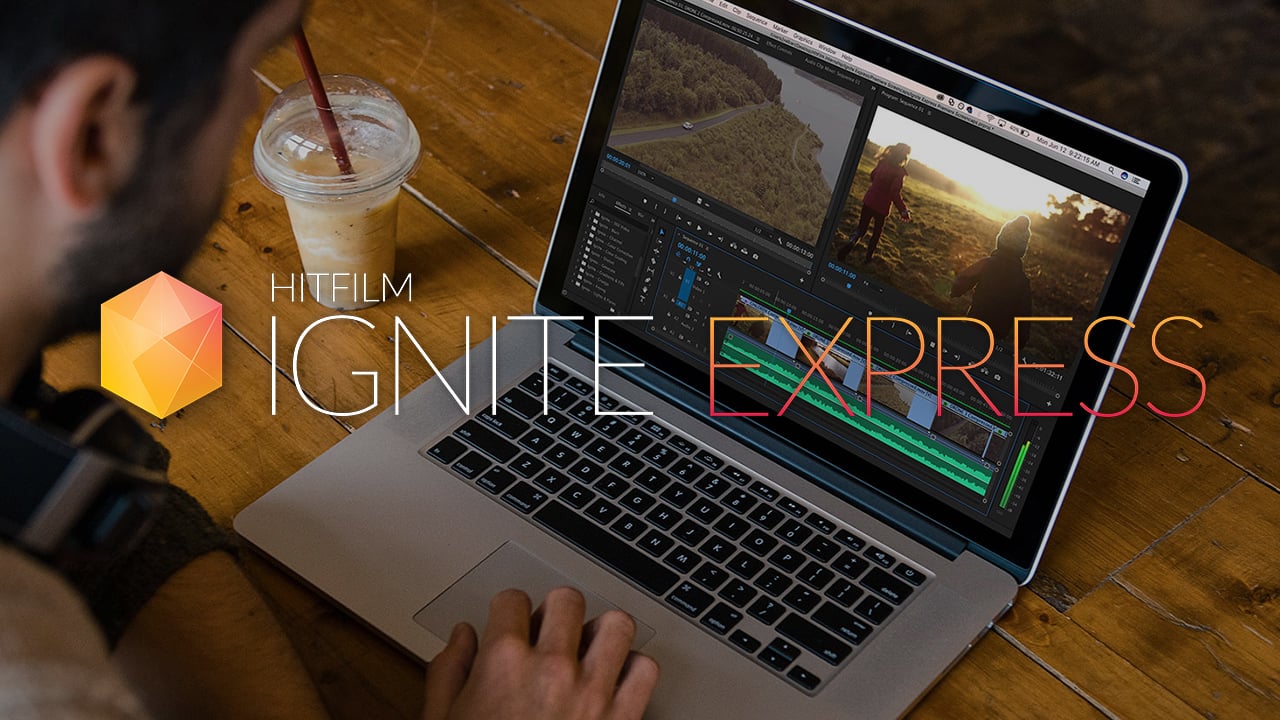 Who doesn't like free stuff? Enter Hitfilm's Ignite Express, a suite of 90 free plugins to use in your favourite editor. Useful, or just another set of plugins that never get used? Read on to find out.
HitFilm is definitely the new kid on the block in an already crowded market of video editing suites and plug-ins. Yet in a short amount of time, they've managed to make a pretty big splash. They make high-quality products, that are affordable, unique, and cross-platform. A free version of their plug-in suite Ignite came available very recently, and I took it for a test drive. With 90 plug-ins I can't test them all, but here are a few favourites.
Something For Everyone
First up — this stuff is crazy compatible. The plug-ins work in 10 suites of video applications (not counting their own!) as well as are Mac/Windows compatible. That's reassuring. That means that, if I invest time in learning a new tool, I have the comfort of changing out my host as I need to. Or if I edit in Final Cut, I can recreate the same effects in Resolve. Plug-ins are installed for all application formats by default, there are no platform limitations here.
I should also point out that the free version of Resolve loads the free Ignite plug-ins. That means you can follow along at home right now!
Motion Blur
The Motion Blur is useful and features precise control over Optical Flow parameters. This is actually a big deal as other Motion Blur plug-ins offer less finesse. Every Motion Blur operates on its own algorithm, so it is always useful to have alternate options in your kit if you aren't getting the results you need.
Auto Colour
The Auto Colour operates on both luminance and colour channel balance. It snaps the blacks at 0 and the whites at 100. For the channels, it performs a pretty decent white balance. Many other Auto Colour tools are based on light levels only and do not adjust colour.
I've got a piece of DJI footage shot in log, some Canon 5d with a warmer temperature and some Canon 5d at a cooler temperature.
The Auto Colour has made all three of these sources match with reasonable accuracy. The DJI footage has gone from a magenta tint to a cyan tint. The 5d has been cooled and crushed.
This would never replace the role of a colourist on a project that has the budget for one. What it does is provides a good catch-all way to streamline your footage. If you are a high-school level filmmaker, a hobbyist, or a YouTuber these tools are worth exploring.
Witness Protection
Sometimes you need to cover up crucial personal information in an image. It could be a subject's face, a license plate, or some sensitive documents. While a blur gets the job done, sometimes using a pixel randomiser drives the message home immediately — this content is intended to be covered up.
Derez
Perhaps you've received some beautiful Alexa shot images that need to appear as a murky cell phone. The Derez plug-in has some very nice results for that. Combining scan-line overlays with hue-shifting and lighting effects, there are quite a few different ways to stylise footage.
Camera Shake
Adding camera shake doesn't need to be a Cloverfield-like affair, so run and gun you get nauseous just watching it. It can also be used to add a very subtle movement to static shots. Perhaps you've locked off your tripod for the ease during VFX work; adding camera shake can make your footage feel more natural. Very important to note: Ignite's Camera Shake plug-in does not compensate for blanking. If you use this tool without first zooming in your media, you will find large black chunks surrounding your canvas. You can avoid this by either tiling or mirroring your image to fill any potential QC failures. It would be nice if the plug-in would auto-zoom however.
Light Sword
Ending on a light-hearted note, there is a Light Sword plug-in that emulates the look of a certain science fiction film. It operates as advertised and can be used to produce some silly images. Maybe not immediately useful for the professional user, but you never know when you might be asked to whip up a parody on a tight schedule.
Hit Film Ignite Express is certainly worth a look. While many of the included plug-ins are duplicates of basic tools you will find in nearly every edit suite, there are a few genuinely unique tools that make this worth the dig. Definitely worth keeping installed at all times to have a few extra tools in your back pocket.
The free plugins can be downloaded from the Hitfilm website.