Insta360 continues to develop its ecosystem at full pace, this time with a significant revamp of its mobile app.
The new mobile app from Insta360 has undergone a significant redesign in terms of interface functionality based upon user feedback. Let's delve into what's new.
New UI
Insta360 has taken user comments on board, and the new app has a brand new design for both filming and editing. When framing the shot and controlling the camera within the app, the interface has been redesigned to make all aspects more logical and easier to access.
Shooting modes are displayed in large icons at the bottom of the screen, and swiping left or right across them changes the camera mode.
The footage export menu has also been revamped with more customisation options, from resolution to frame rate to bitrate.
Faster loading times
Both the footage import and export times have been improved considerably. Export speed has been decreased by around half, while import times have been improved by between 300 and 500%. This should make editing directly from the camera a much smoother experience all around.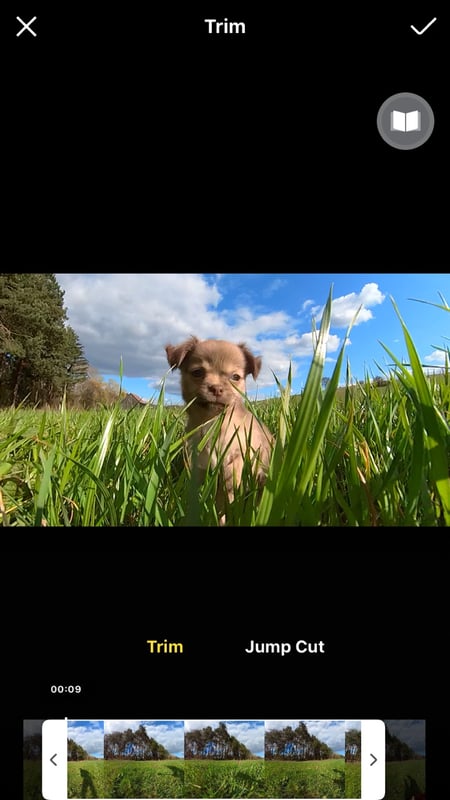 Precise editing is easier
The editing interface has been improved to make precise editing much more straightforward. For example, a long press on the in or out point zooms in on that point and makes frame-accurate editing easy to do.
Navigation between files has also been improved. For example, a simple swipe takes users to a video file's folder, and an animation plays to indicate which video file in the folder has just been played.
It is also now possible for users to include multiple music tracks within a single clip in Stories. The AI-based FlashCut system has also received seven new templates, including animated text and graphics. Lastly, the AquaVision 2.0 colour correction for underwater shooting is now available for ONE X users.
Find out more about Insta360's range of cameras on the company's website.
Tags: Production News Mobile editing 360 video Apps & Software