News Round-Up: Nikon Z 6II 4Kp60 Teradek firmware update, two new Canon lenses, an affordable matte box, and more.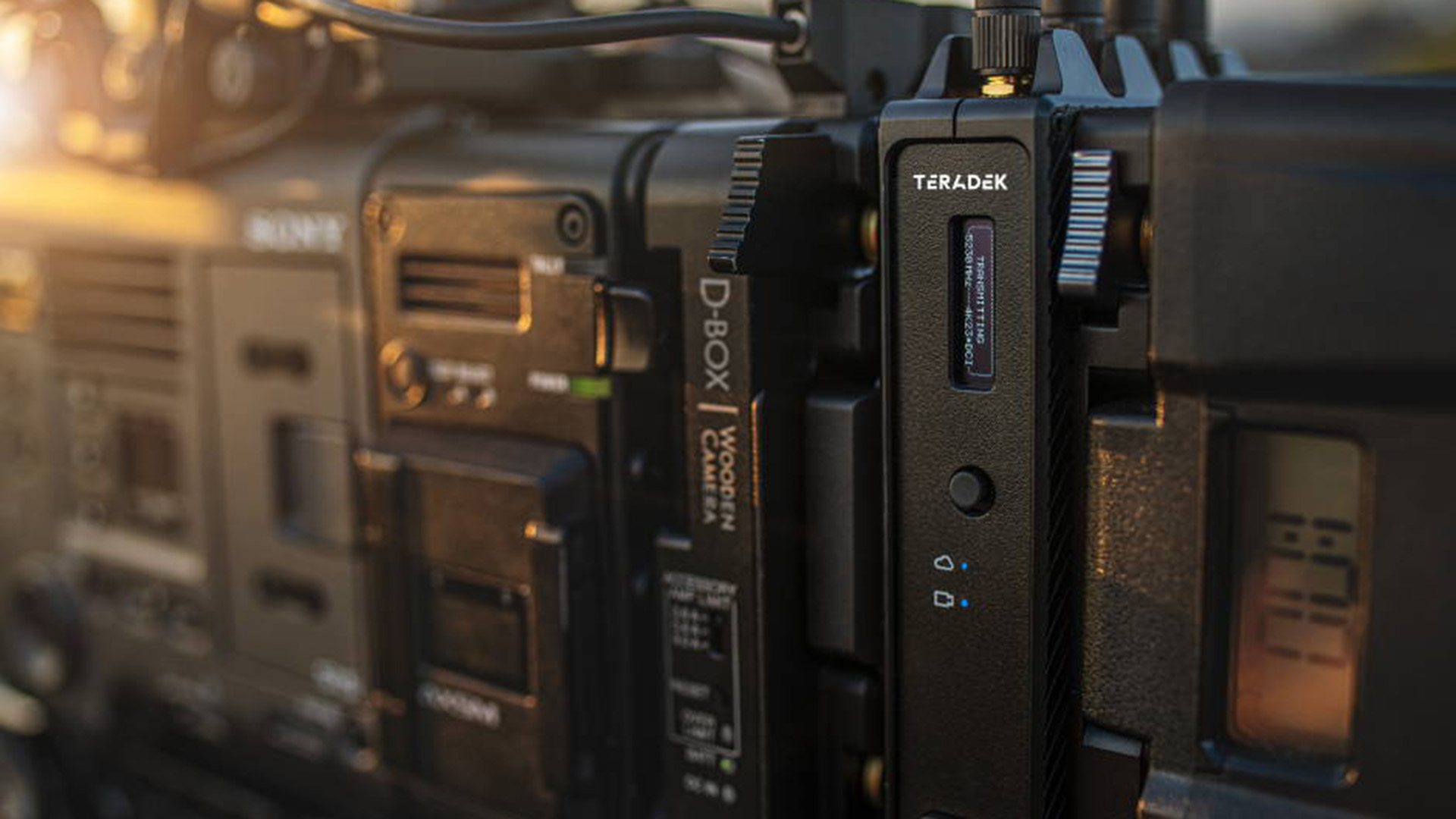 We have several cool announcements to pass along, so let's dive right in.
Nikon Z 6II Now Shipping, Gets N-Log and 4Kp60 Output and Recording with Atomos Ninja V
The Nikon Z 6II full-frame mirrorless camera was recently introduced, along with the Z 7II, and Atomos also unveiled support for output and recording in 4Kp60 via HDMI to their Ninja V HDR monitor-recorder. Now the cameras are shipping, and Atomos announces even more features, including filming in N-Log which is supported in their AtomHDR monitoring pipeline.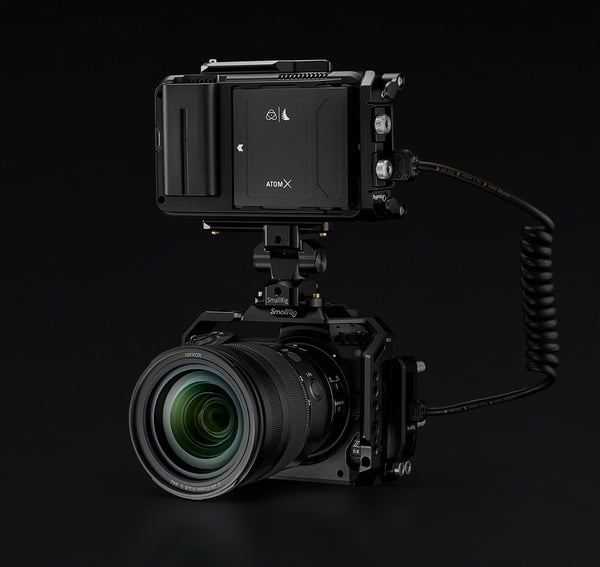 The Nikon Z 6II features a 24.5 megapixel sensor, two dual Expeed 6 image processors, in-body image stabilization (IBIS), and more. The Z 7II has a 45.7 MP sensor. Both cameras are great options for video and stills use, especially with the burst speeds of 14 FPS (Z 6II) and 10 FPS (Z 7II).
In addition to the 4Kp60 via the Atomos Ninja V over HDMI, there's support for 12-bit RAW in full-HD.
Get all the details at Atomos' Ninja V page.
Teradek Updates Bolt 4K Firmware
The Bolt 4K wireless video system from Teradek has received a firmware update that improves and enhances some features, plus fixes a few issues. These include:
Reducing time-to-video after turning on the device, plus video disconnect and reconnect.

Improvements to status message updates.

Improvements to pairing reliability and speed.

Fixes a problem of a blank screen when the device is turned on.

And much more.
Learn more and update your Teradek Bolt 4K firmware here.
Canon Introduces New 50mm f/1.8 and 70-200mm f/4 RF-Mount Lenses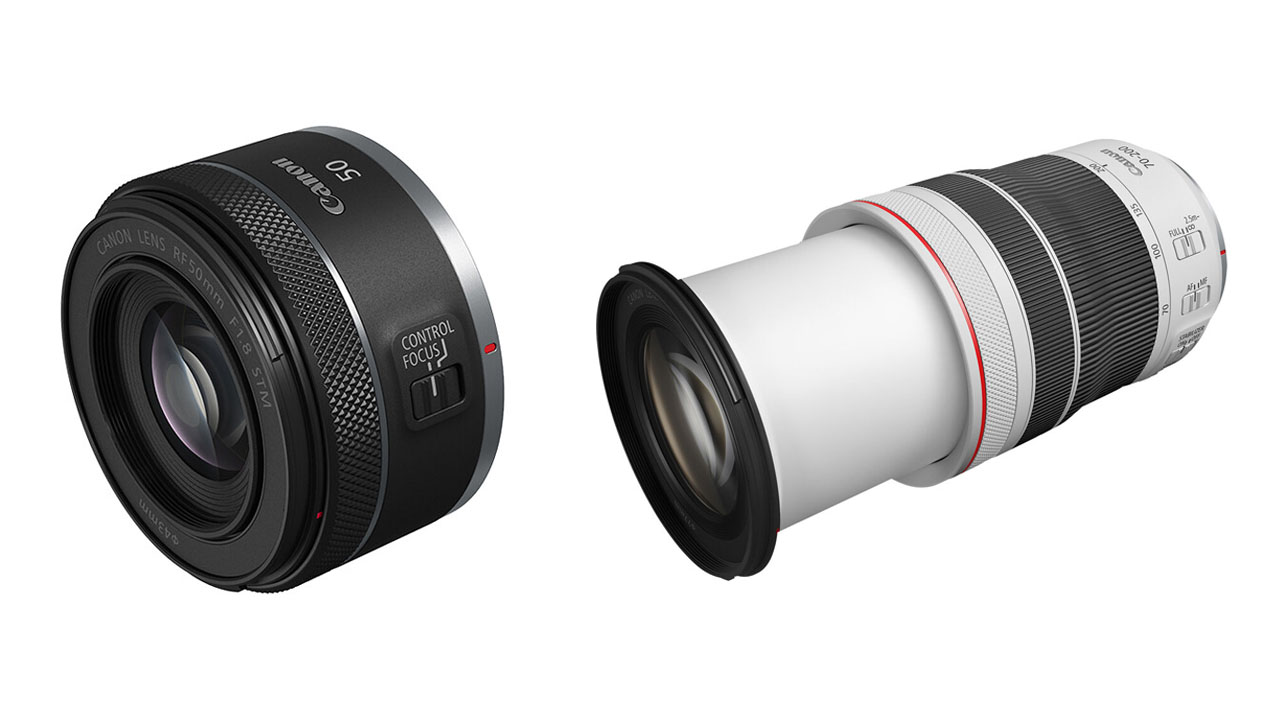 Canon has released some new glass, a fast 'nifty fifty' and a nice zoom lens, both with RF-Mounts. The 50mm is an f/1.8 (to f/22) lens perfect for full-frame cameras that support RF-Mount. This lens is great for low light shooting, gets some great bokeh via the 7-blade diaphragm, and the autofocus promises to be fast and quiet. You can also manually control the lens.
The old 'rule' that every photographer and videographer should have a 'nifty fifty' in their bag is true (especially with a STepper Motor system), and this one is a pretty flexible and fast lens. The price? A very attractive $199 USD, which can be pre-ordered now.
The zoom is a 70-200mm f/4L IS USM RF-Mount lens, which is one that many filmmakers and photographers will want in their bag. Canon promises the built-in image stabilization will reduce shake up to 5 stops, fast and quiet autofocus via the USM (Ultra Sonic Motor) and STM (STepper Motor) systems, and proper weather sealing. This lens will cost $1599 USD, and is available for pre-order.
Zoom

Unveils the F2 Ultracompact 32-bit Float Portable Field Recorder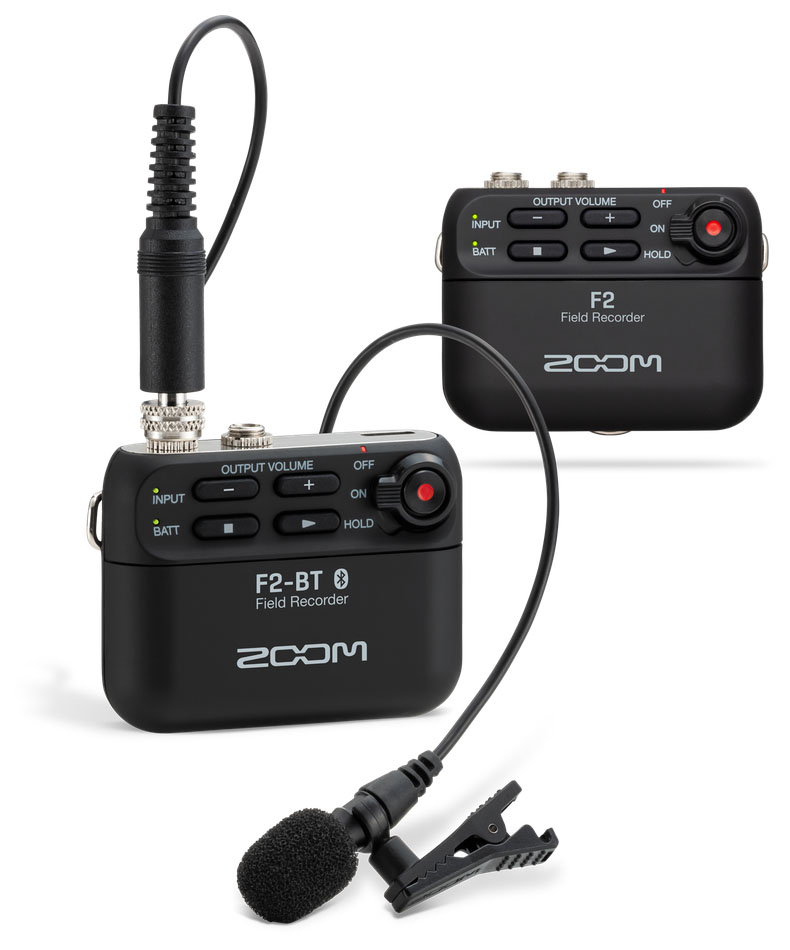 Zoom is known for their audio recorders, and have just introduced two versions of the F2 Ultracompact 32-bit Float Portable Field Recorder, both of which include a lavalier mic and are priced affordably.
The F2 Ultracompact is light enough to carry around pretty much anywhere, which is especially useful for run-and-fun shooters. It records in 48 kHz/32-bit float or 44.1 kHz/3/-but float audio files, and promises no adjusting of the gain is necessary.
It records to SDHC and micro SD cards, plus wireless timecode sync with a precise internal clock (±0.5ppm) to avoid issues with audio and video sync. Plus it promises to eliminate clipping.
There is a stereo 1/8-inch jack for mic/line in, plug-in power of 2.5 volts, and a stereo 1/8-inch jack output. There are many more features, including built-in Bluetooth, 80 Hz low cut filter, etc., plus a price starting at $149.99 USD for the Zoom F2, and $199.99 for the F2-BT. Get the details here.
DIGITALFOTO Tree Frog IP67 RGB Pocket LED Light Announced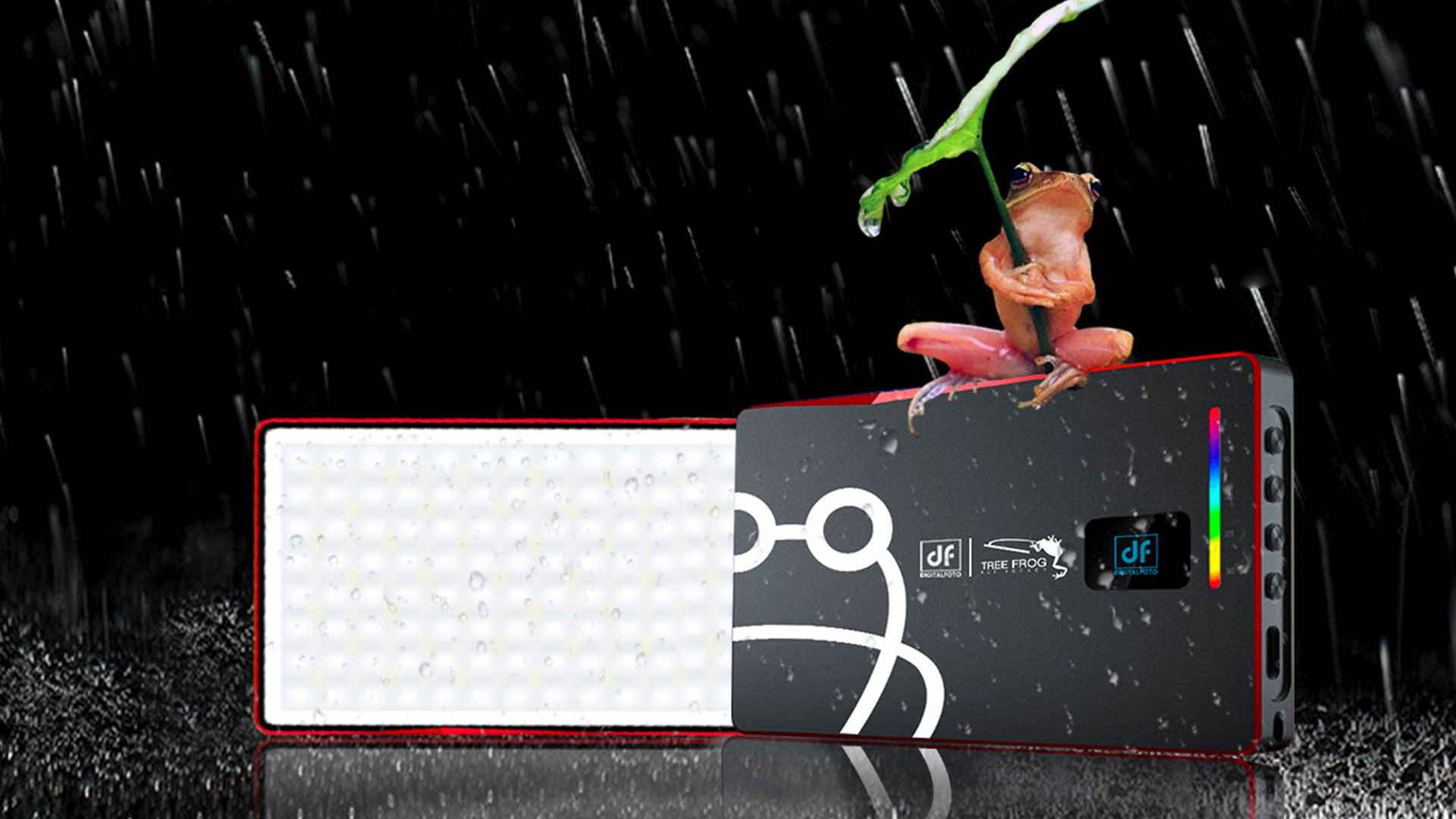 If you're looking for a quality light for filming interviews, for example, the DIGITALFOTO Tree Frog IP67 RGB Pocket LED light may be a good option. This flexible light allows videographers to essentially reproduce most colors, with a range of 2500K to 8500K (wow!), and a 360° HSI feature.
Priced at $129 USD, with plenty of accessories including a bag and tripod, this should be a light to consider picking up. Learn more here.
$80 Matte Box From SmallRig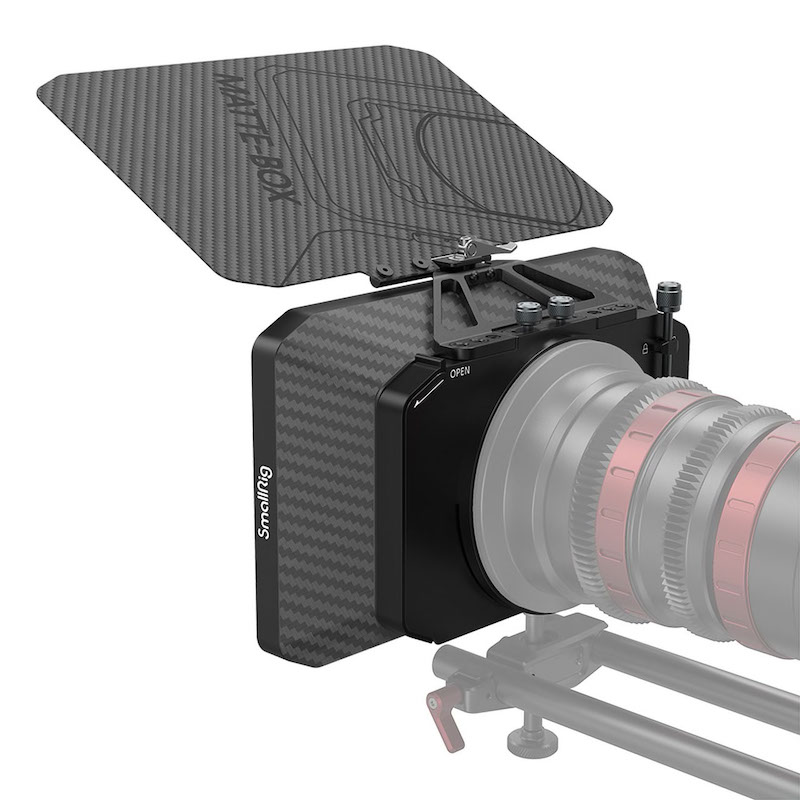 Yes, you read that right: SmallRig has introduced a sub-$80 USD Lightweight Matte Box, created for Cine and still lenses. It features a standard 114mm standard clamp for a lens that's 114mm.
But SmallRig didn't stop at 114mm; the Lightweight Matte Box includes special threaded adapters for a variety of lenses. These include 67-114mm, 72-114mm, 77-114mm, and 82-114mm, plus a separate 95-114mm adapter ring, giving cinematographers even more lens options.
There is also the option to use 15mm LWS rods with a special clamp, which keeps you from mounting the matte box directly onto a lens. You can add 4 x 4-inch or 4 x 5.65-inch filters.
The price starts at $79.90 USD for the standard kit with adapters, $93.80 with the 95-114mm threaded adapter added in, and $109.80 for everything plus the 15mm LWS rod support. Check out SmallRig's site for more information.
Tags: News