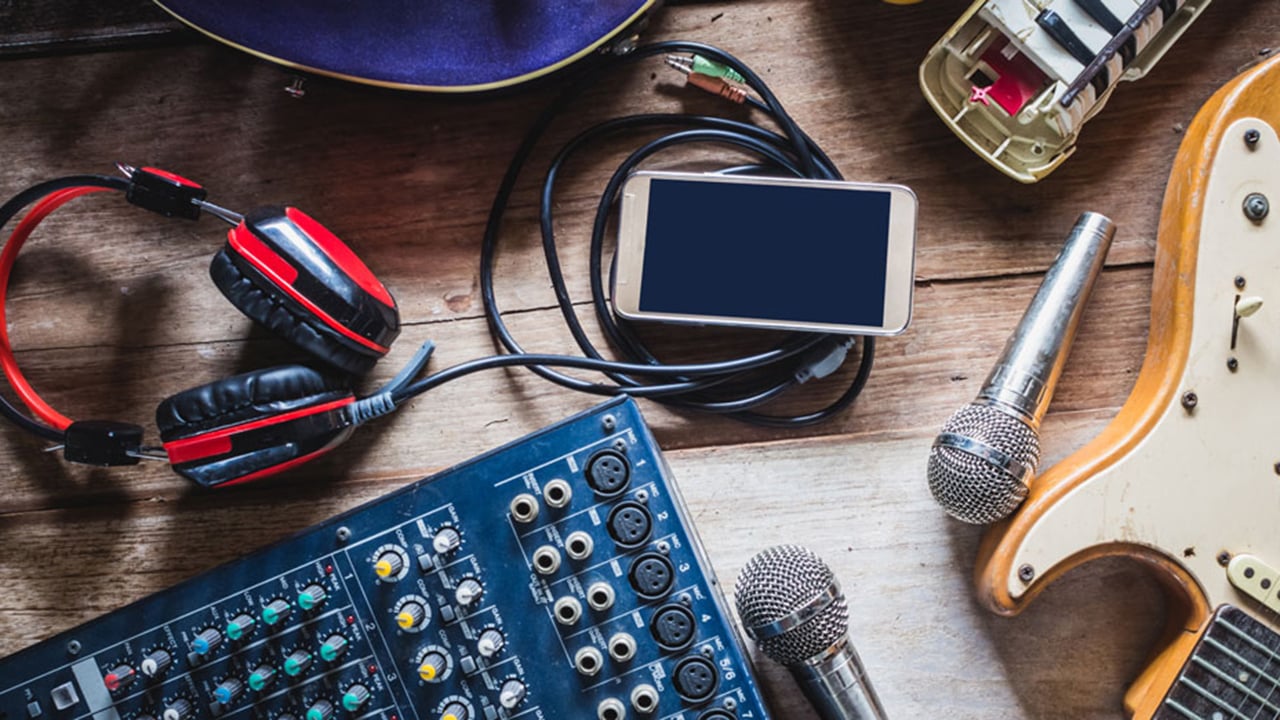 Music for Video Editors: PremiumBeat's Top 10 Playlists from 2017
The right piece of music alongside the right scene is a near magic combination. The team at royalty-free music website PremiumBeat know this well. It's why, throughout the year, they publish royalty-free playlists specifically designed to help filmmakers find their perfect soundtrack.
Let's take a quick listen to the top 10 PremiumBeat playlists from the past year. Whenever you're looking for the right track for your video, you're going to want to keep this list close by. Let the countdown begin!
10. Innovative Instrumentals
These positive, inventive tracks make a great match for corporate video projects. Each cue is made to motivate and inspire like, for example, the bright and bouncy Stratospheres by Tonemassif.

Take a listen to the full playlist.
9. Low-key but Powerful
Just because these instrumental tracks are low-key doesn't mean they're not high impact. These small scale tracks pack an emotional punch and would perfectly fit human dramas. For a taster, check out the somber piano-based Widescreen Nature by Tiny Music.
8. Sleek and Sophisticated
Embrace your cool side with these sleek, electronic-infused tunes. This selection of 17 royalty-free tracks are a perfect backing for high-end ads or promos. Try out the effortlessly cool Home Organ to start, then check out the full playlist.
7. Music for Heroes
Propel your video to greatness with a superpowered music selection. From the intense, heroic Iron Fist to the bold Gatekeepers, these rousing tracks are tailor-made for champions.
6. Contemporary Collections
These fresh, modern tunes are full of positive vibes. Mixing modern rock with cutting-edge electronics, this playlist will give your video an upbeat, happy vibe. To see what we mean, check out the energetic, pulsing synths of City Skyline, by Mattijs Muller, or the driving beats of Throwing Nails by Flash Fluharty.
5. Ready for Action
Make your action scenes or sports videos stand out with these explosive, pulse-pounding cues. This exciting collection mixes supercharged electronic tracks with more traditional action film score.
Take a listen to the collection.
4. Soaring Instrumentals
Each of these 15 high-flying orchestral cues and uplifting instrumentals evoke the joy and majesty of flight. It's an ideal match for aerial footage and establishing shots. Hear the tracks now.
3. Rock Anthems
Give your video a grungy, urban vibe with these scorching-hot rock tracks. From vocal tracks like Grace Mesa's How Do You Like Me Now to instrumentals like It Ain't Enough by Gyom, these tracks are a great way to up the energy of your video.
Crank up the volume and press play!
2. Intense Music for Trailers
Build anticipation and get hearts racing with these intense, Hollywood-style cues. Featuring pounding percussion and epic synths, this collection is perfect for big scale trailers and promos.
1. Brooding, Sci-Fi Synth
And finally, you're not going to want to miss this super-cool set of thrilling tracks. Inspired by Blade Runner 2049, these atmospheric cues are perfect for futuristic videos. Set the mood with the dark and eerie Prometheus by Remember The Future or increase tension with Stranger World by Peter McIsaac Music.
Tags: Audio