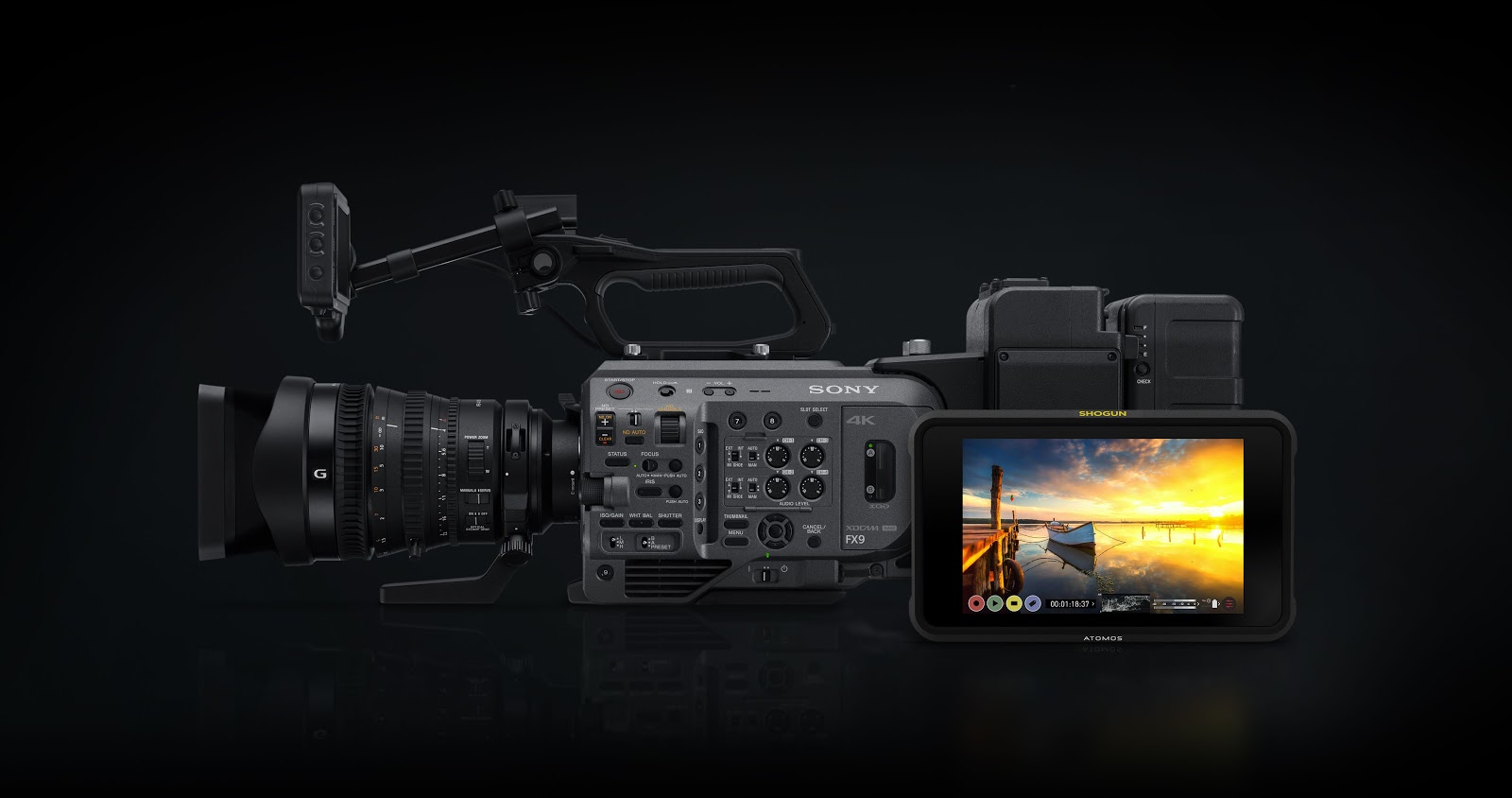 Concurrent with Sony's announcement of FX-9 firmware 2.0 enabling RAW recording via the XDCA-FX9 extension unit, Atomos has announced support for RAW recording to their Shogun 7 monitor/recorder.
Sony has specified RAW output at up to 16 bit DCI 4K60 or DCI 2K 180p to "compatible external devices."
That mystery of compatible external devices is now revealed to be the Shogun 7.
It is important to note that according to Atomos "initially" recording will be in ProRes RAW format. The Shogun 7 will already record ProRes RAW from the FS7 and FS5 series of cameras as well as CinemaDNG.
With the release of FX9 v 2.0 firmware in October 2020, Atomos will release a firmware update for the Shogun 7 enabling FX-9 RAW recording.
Analysis
RAW recording to CinemaDNG is inefficient. Huge files create storage and transfer bottlenecks but the open-source nature of CinemaDNG made it an accessible way of recording RAW output.
Sony has not to this point licensed its compressed RAW protocols and thus limits it to proprietary Sony hardware for F5/F55/Venice. Sony has neither licensed X-OCN compression nor made it available in the FS5/FS7/FX9 series of cameras.
While RAW output is welcomed, ProRes RAW editing is limited at the moment to Final Cut Pro X until it is fully implemented within Adobe Premiere Pro.
PremierePro for Windows already has a beta release of a ProRes RAW plug in and we can expect future support of ProRes RAW on Mac platforms.