Adobe has announced several major updates to the Creative Cloud video applications, available immediately. While fewer in number than many prior CC updates, these new features are significant both for adding functionality and more importantly value to the CC video apps.
Frame.io for Adobe Creative Cloud
In August 2021 Adobe acquired Frame.io for some $1.275 billion, a non-trivial amount foreshadowing likely integration of Frame.io into the video production ecosystem. That has rapidly come to fruition with inclusion of Frame.io into Premiere Pro and After Effects effective April 12, 2022.
Users will be able to select the new Review panel in Premiere Pro or After Effects and sign into Frame.io using their Adobe ID username and password. The base CC Frame.io account will allow 2 users, 5 concurrent projects, unlimited reviewers, review and approval, accelerated file transfer and 100GB of storage independent from the user's CC storage.
Users or reviewers can view the footage either through the Frame.io app on portable devices or a browser on devices or desktop. From that point, all of the Frame.io feature set comes into play including comments, making notes directly on a frame or even comparing multiple versions of a clip or sequence.
Frame.io integration also includes Camera to Cloud which uploads footage as it is shot so users can immediately begin to edit while the camera department is still shooting.
Adobe has not yet indicated how this integration will work for users who already subscribe to whatever level of Frame.io and have integrated other NLE workflows with Frame.io. Adobe has stated that customers can upgrade to Frame.io Team or Enterprise plans, meaning that there must be an access path from Premiere Pro to these accounts. We await that clarification from Adobe.
"A Reimagined Experience for Streamlined Workflows"
That's Adobe's way of saying that there is a reworking of the UI. Import has been changed to allow scrubbing and scanning of files and also allowing media to be assembled from multiple locations.
The header bar is repositioned for quicker navigation between import, editing and exporting. And exporting to specific destinations such as YouTube, Facebook or Twitter is more intuitive.
Other New Premiere Pro Features
Adobe Sensei, the lingo for Adobe's AI implementation, now powers an Auto Color feature. Using AI, Sensei can generate a first pass color correction. Auto color is often a good starting point for a grade (but very often not). Premiere Pro auto color promises a frame by frame analysis using AI to get a better first guess just to provide a starting point for more refined grading.

Auto colour within Premiere Pro. Image: Adobe.
Several other refinements include showing/hiding markings by color, progress bar for remixing audio clips and smoother trim mode playback looping.
Adobe adds some additional value by adding more free Adobe Stock assets.
After Effects Improvements
The big thing here is for those of us who use Apple Silicon. Rendering is faster by a factor of 2 and it launches seven times faster than on machines with Intel chips. Over the past several years, Adobe has recognized that for all of AE's strength's, speed was not necessarily one of them. And AE joins numerous applications in leveraging the speed of the Apple M1 family of CPU's.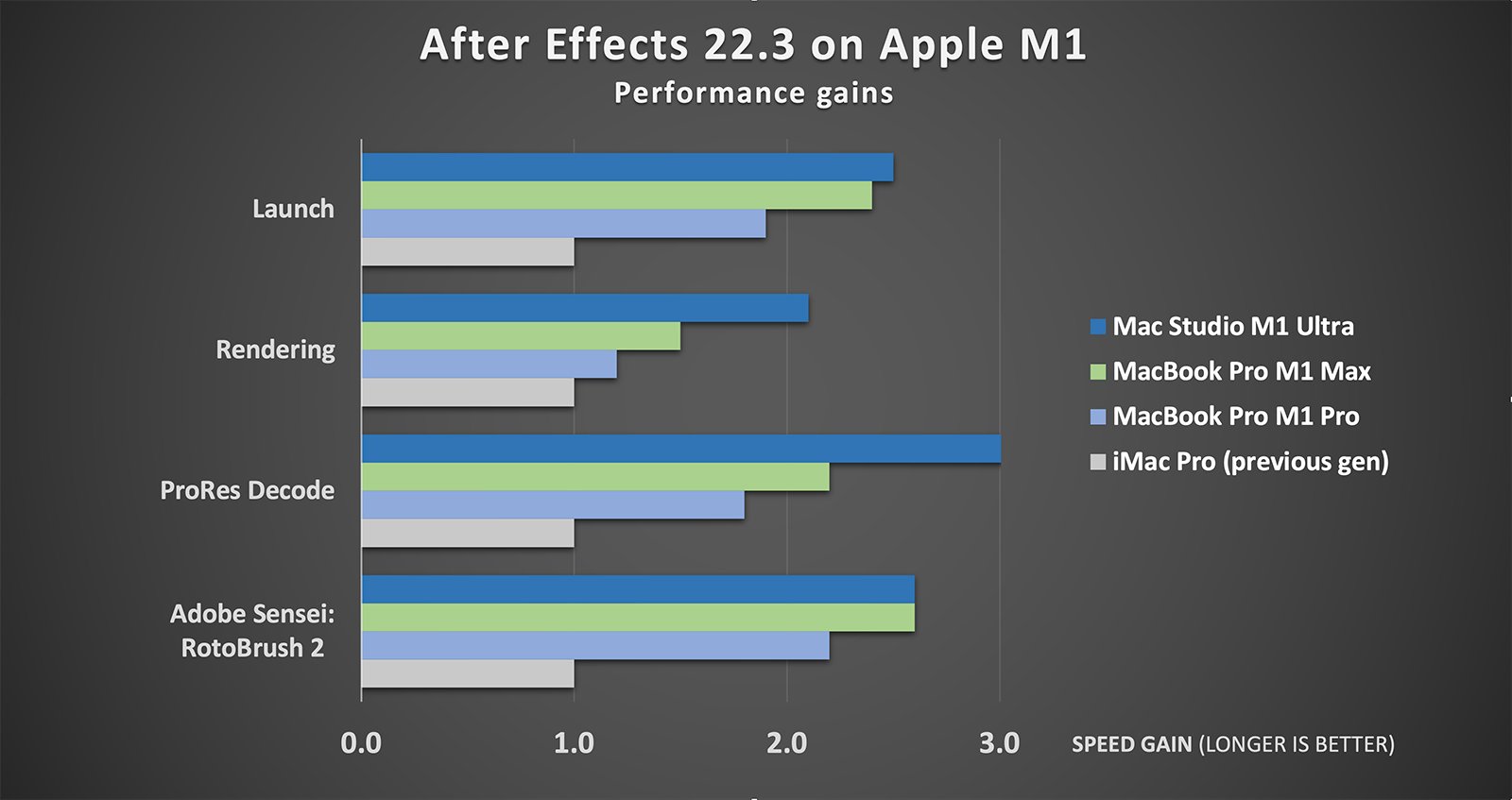 AE will gain scene edit detection but with Adobe Sensei AI power. This means faster and more accurate detection. As well, scene changes can be placed as individual layers in an AE comp or simply indicating scene changes via markers.
Finally, with extended viewer, users can view 2D and 3D images outside the edge of the frame making it easier to navigate and move 3D layers.
The update rollout via CC begins on April 12 and Adobe indicates that it may take several days to roll out the update worldwide.
Tags: Post & VFX News