Zoom has announced the F3 field recorder with 32-bit float capability, potentially making concerns about peaked audio a thing of the past.
The F3 isn't Zoom's first 32-bit float capable recorder. The F6 debuted a while ago, although it is a much larger device than the F3. The F3 is a two channel affair, and is small and light enough to be strapped to a boom pole with the built in velcro strap for off-camera recording, negating the need for a waist mounted mixer. In fact it is so small and compact that it will fit into the palm of a hand.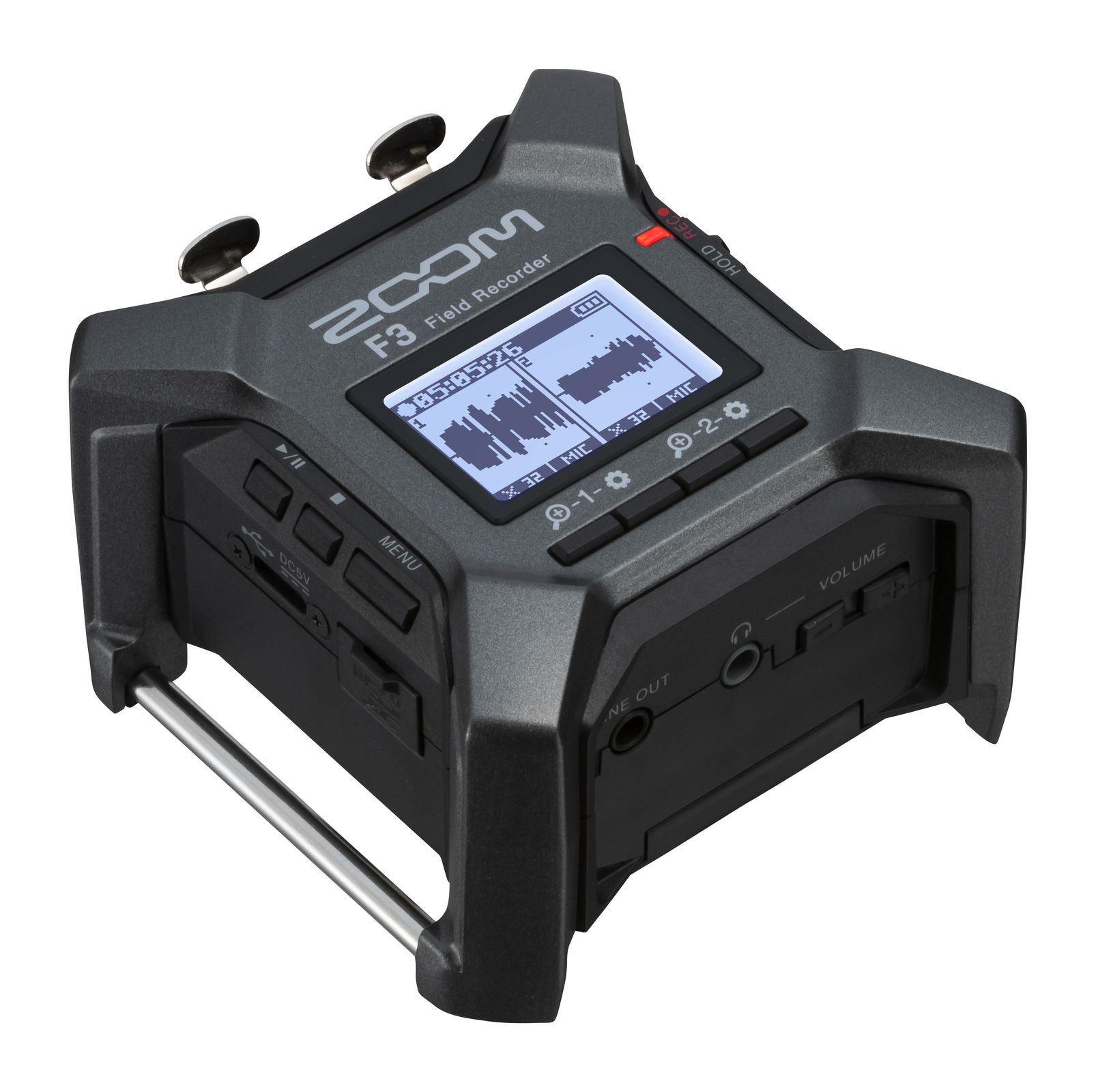 The F3 features dual A/D converters, one for low gain and one for high. The company is stressing that this is a system that requires minimum attention, allowing users to simply press the record button without any concerns that the audio will peak or distort. In fact the microphone itself is likely to be the limiting factor here.
The system records in WAV format at 44.1, 48, 88.2, 96, and 192kHz sampling rates in mono or stereo. USB microphones can also be used at sampling rates of up to 96kHz with a forthcoming firmware update. The system can be recorded remotely via Bluetooth on a smartphone with a BTA-1 Bluetooth adaptor.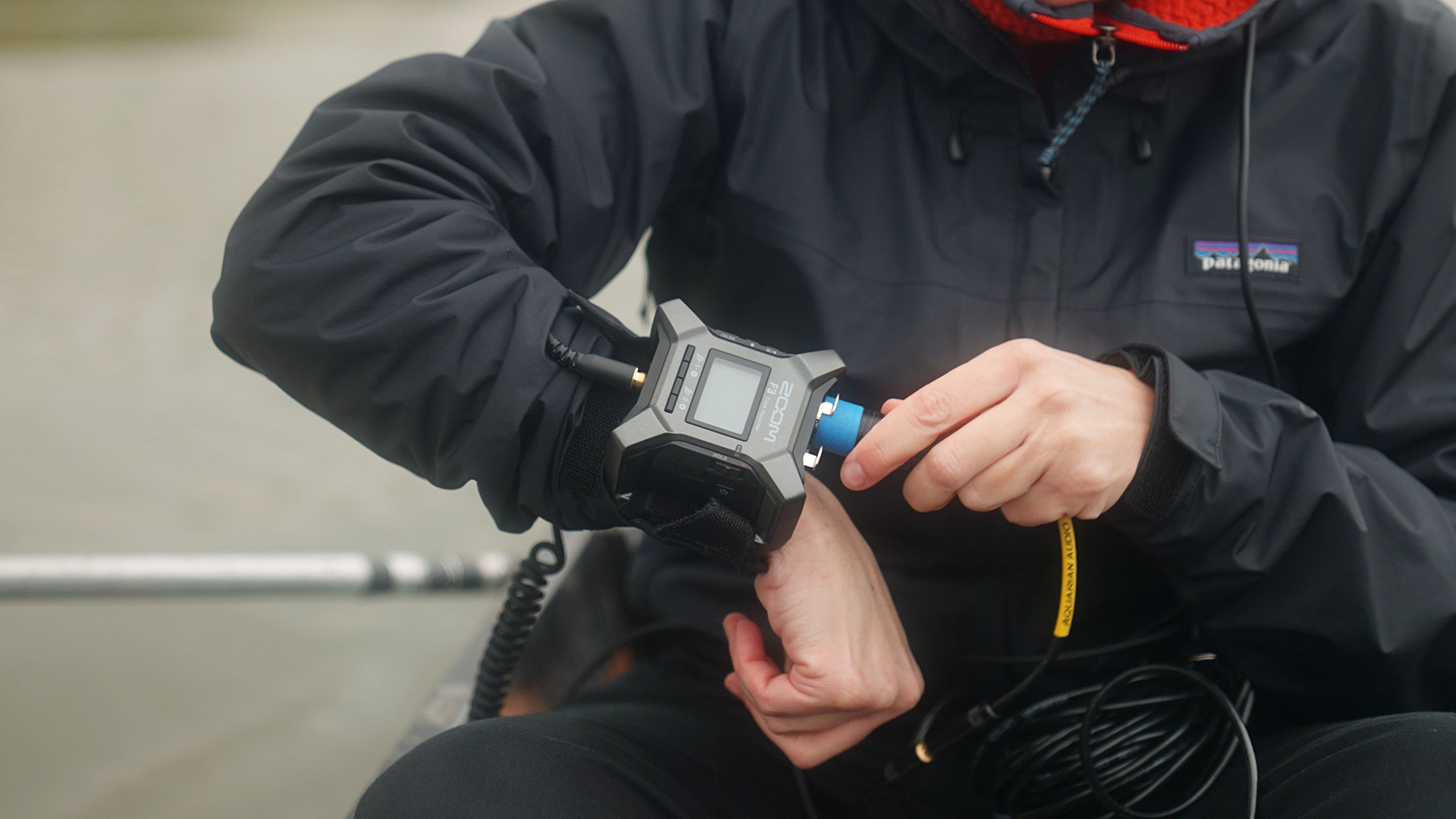 Zoom F3 full specification
32-bit float recording
Two inputs and two-track recording
No need to adjust the gain and record to prevent peaking
Two independent XLR balance inputs (with locking mechanism)
Mono or stereo WAV format up to 192kHz sampling/32bit float fixed
High-definion microphone preamplifier with ultra-low noise floor of EIN -127 dBu or less
REC hold function to prevent misoperation during recording
Real-time waveform display for monitoring
A compact and robust housing that can be attached to a boom microphone pole with Velcro
PHONES output and LINE output terminals with dedicated volume control for 3.5mm plugs
Direct recording to microSDHC/microSDXC (up to 1TB compatible)
High-precision timecode for accurate synchronization with images
Remote control from the Android/iOS app "F3 Control" via Bluetooth connection
USB audio interface function with 2 in / 2 out, up to 96kHz/32bit floats
Two AA alkaline batteries, powered for more than 8 hours
Powered by 2 AA batteries, AC adapter (AD-17 sold separately) or USB mobile battery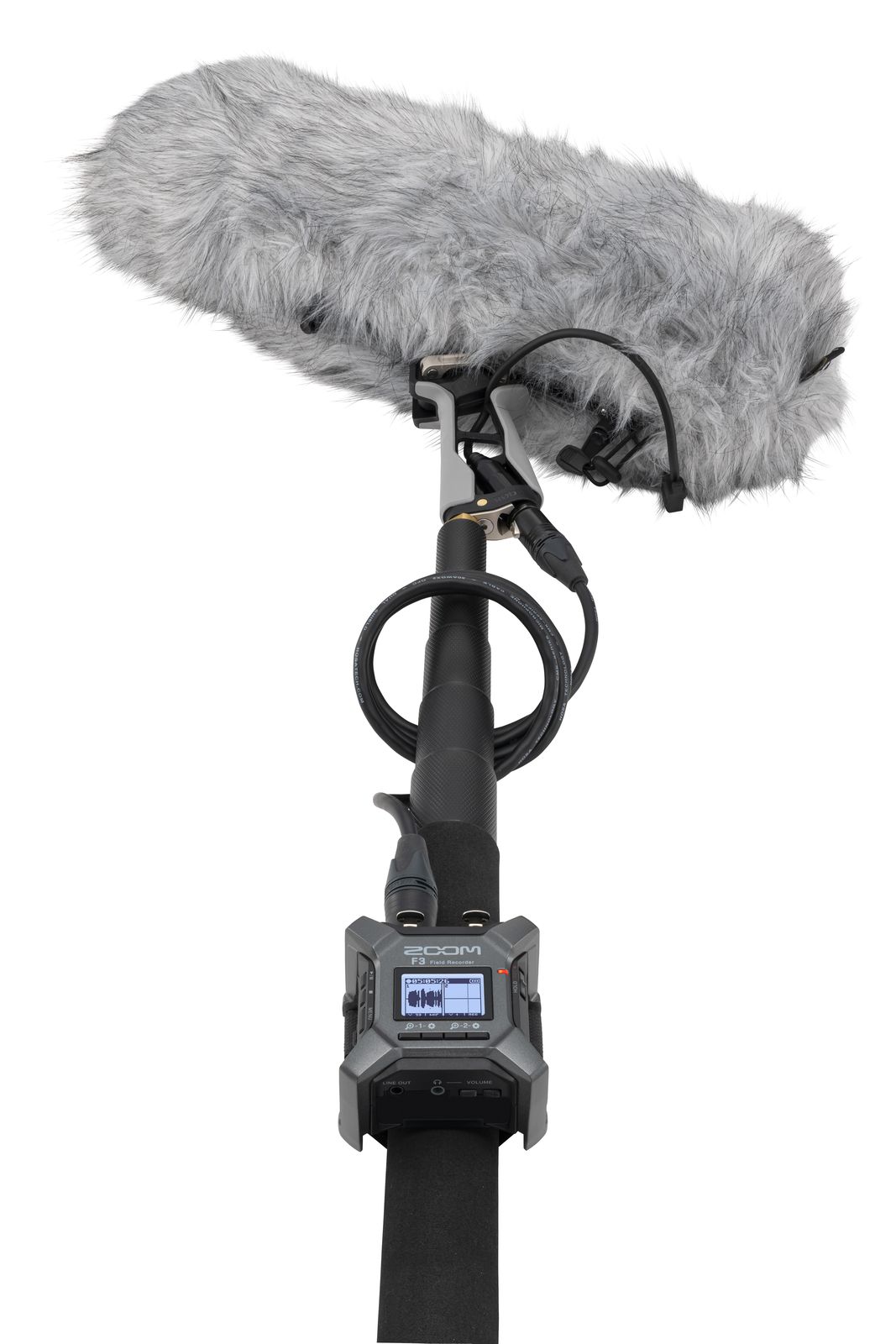 So far no price point has been released, but we'll review one just as soon as we can get our hands on it! For more information, visit the Zoom Corp website (translation required).
Tags: Audio external recorders