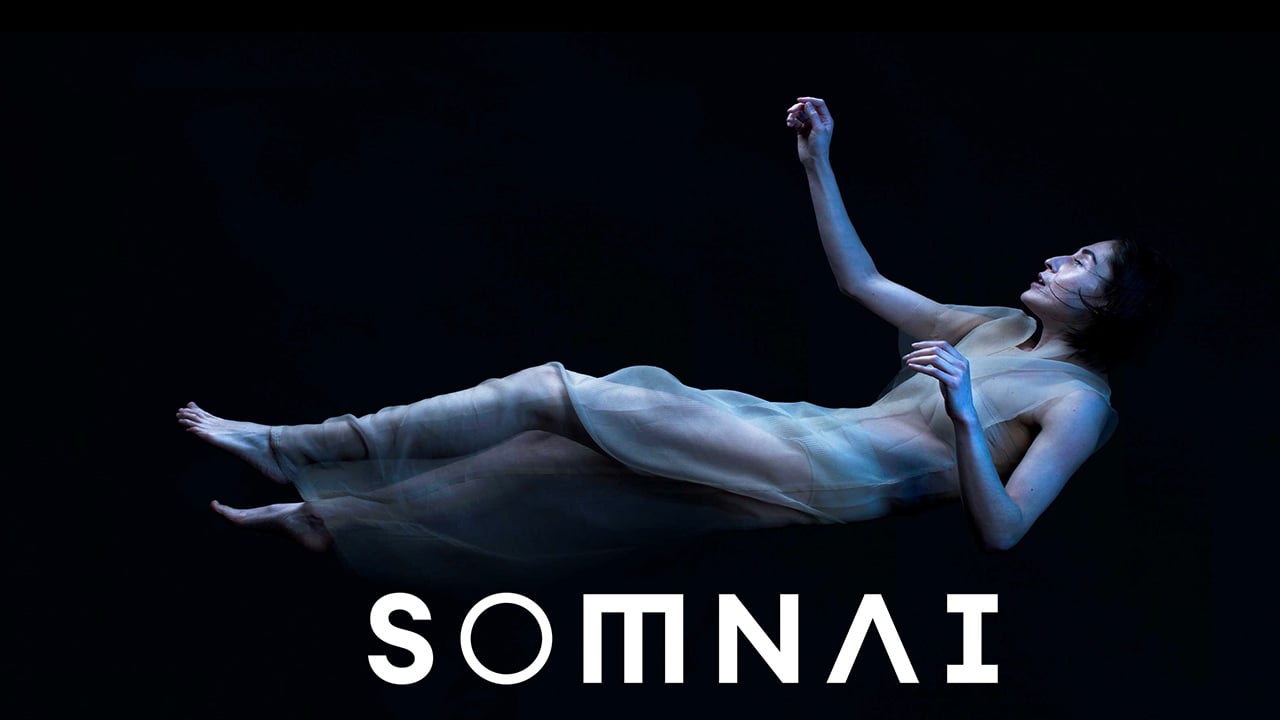 VR is being touted as the next big thing, but finding a way to win people over in ways that 3D could not is a challenge. But combining VR with live entertainment is proving to be an audience winner. Could VR's future lie in 'Immersive performances'?
Every decade brings a new technology that rouses predictions that people will no longer leave their homes to be entertained: the 80s had VHS, the 90s, DVD and the 21st century has brought us HDTV, streaming services, video games and cheap supermarket booze. But the public, especially younger adults, respond by finding new excuses to get out of the house, from pub rock to night clubs to cabaret to festivals and large scale music events.
As television surpasses cinemas in picture quality and content, the traditional movie theatre looks like being in terminal decline, but big screen moving images are increasingly a part of exhibitions, concerts and other live events. For ten years Secret Cinema have been creating massive experiences around the screening of a classic movie, ranging from Brazil to The Battle of Algiers recreating the environment of the film with elaborate sets and armies of actors. Their biggest hit, Blade Runner, is playing in London again now. With audiences for some of their screenings exceeding 70,000, they are capable of putting old movies back in the UK box office top ten.
Collective experiences
People want collective experiences and they want those experiences to be increasingly all-consuming, participating in a narrative rather than remaining spectators. There has been a huge boom in 'immersive' live experiences which cut across the boundaries between theatre, art, games and cinema. Pioneers in the theatrical field in the UK were Shunt who operated from 1998 to 2014. At their peak from 2006 to 2010, they occupied the cavernous vaults beneath London Bridge Station. Shunt shows were constantly surprising, as you were led through vast dark spaces, experiencing something that was part nightclub, part circus and part performance art, sometimes inducing the strange feeling that rather than watching theatre, you were actually a performer desperately trying to work out your part in an unseen script.
Perhaps the most extraordinary of immersive theatre experiences is that provided by You Me Bum Bum Train – so extraordinary, that I am not allowed to tell you anything about them other than if you ever get a chance to obtain tickets, move heaven and earth to see them. You will find yourself the centre of a series of bizarre but thoroughly real activities with a cast of hundreds and an apparent audience of one, that will, without a doubt, change your life.
The best known theatre company currently working in this genre is probably Punchdrunk, currently running shows in New York City and Shanghai. Their last major London production in 2013, The Drowned Man: A Hollywood Fable,
occupied a 200,000 sq ft former Royal Mail sorting office near Paddington station. In many ways, Punchdrunk productions resemble a video game rather than a regular performance or movie – the audience wanders through the vast space in whatever way they want, exploring intensely detailed rooms, encountering the actors and strands of narrative in non-linear way.
Wiretapper, formed by ex-members of Shunt, are responsible for a rather different form of immersive performance. Wiretapper uses a smartphone app that gives the audience an audio experience as they walk through the city. Since many people walk around with headphones or earpods, the audience merges with the crowd, but only they have access to the narrative that is unfolding. Real ambient sound is replaced by binaural recorded sound as you discover who among the crowds you are passing through are actually actors (or sometimes dancers) performing on your behalf. We often undervalue the importance of audio in an immersive experience; Wiretapper create events that are simultaneously public and private, reconstructing our perception of familiar places.
Virtual reality
Virtual reality has, for the last twenty five years, been on the verge of becoming the Next Big Thing. A huge amount of money has been invested in it with, so far, little financial return. Although the technology has improved by leaps and bounds, for the majority VR remains a novelty rather than a way to regularly consume media. When a new VR-based 'immersive' performance called Somnai opened with the warning 'may cause acute death', I had to go along to see if this might be one of the breakthrough events we have been waiting for.
Somnai, created by a new company dotdotdot, uses the sort of techniques pioneered by the theatre companies mentioned above allied with VR technology. Their current performance, which takes place in a warehouse in central London, describes itself as a 'lucid dreaming experience' promising 'to help you master your subconscious mind, by controlling your dreams… mixing live performance with multi-sensory elements and immersive technologies'.
The narrative is a kind of a Grimms fairy tale tangled up with elements of mild horror and a notion of finding yourself through your dreams. A young Alice-like actress guides you through a series of rooms and corridors, occasionally interrupted by other actors and sometimes branching off into different situations (in my case, a rabbit took me off to a private party). Within this are three well engineered VR experiences – one of flying, one of walking through CG landscapes (walking on virtual rope bridges across ravines and through deserts and forests) and the final one which takes place in a hospital bed. To say any more would destroy the surprise elements of the show. I am glad to say the VR technology worked well, even though the rendered VR resolution was disappointingly low and the graphics at times were reminiscent of a 1960s record sleeve. But the audience, experiencing it in groups of six, enjoyed it immensely. The VR tricks worked well, especially if you had little experience of VR before – which is to say, for mainstream audiences, VR is still playing off its novelty value. Despite never being quite convincing enough on the narrative or experiential level, Somnai was intriguing enough to establish that this sort of hybrid immersive experience has massive potential.
A huge demand for new experiences
The success of companies like Secret Cinema and Punchdrunk show that there is a huge demand for experiences that go beyond what can be offered by the TV or game console at home. There is a real thirst for a new kind of totally involving, group entertainment that goes beyond traditional boundaries. VR is still waiting for that next generation of technology with equipment that will be lighter and higher quality, and creators will need to find ways of making it more than a sideshow attraction and dramatically raising the level of narrative sophistication. It is a little like the early days of cinema, when audiences were entranced enough by the magic of technology to watch a train coming out a station or workers leaving a factory.
But experts in one field – film, theatre, gaming, design, audio – can be naïve in another. We really need a new generation of creators who can cut across those boundaries.