Now with added U2! We were a bit busy with IBC a week ago, so we needed more time to write about the new footage from the Las Vegas Sphere. But if you have yet to see this video, you really need to take a look now.
First, though, let's deal with the exterior, which has been lighting up the Las Vegas skyline like an alien spaceship for a while now.
The exterior of the Sphere, called reasonably enough the Exosphere, is pretty much the largest LED screen on the face of this planet, and possibly a few others. 580,000 sq ft and fully programmable, it consists of approximately 1.2 million LED pucks spaced eight inches apart, with each puck containing 48 individual LEDs capable of displaying 256 million different colours. This canvas can display stunning and dynamic imagery unlike anything ever seen before – all at an unparalleled scale.
And in recent nights, it's been playing the first promo for Darren Aronofsky's Postcard from Earth, which opens on October 6.
It's impressive. But the images from inside are perhaps even more spectacular, not in terms of what they show but in the way they give you a sense of the scale of the whole project.
There will be much more to come in the next week or so when the U2 residency opens the place on September 29 with the first of 25 performances of U2:UV Achtung Baby Live at Sphere. But for now, this gives you an idea of the stupidly Brobdingnagian size of it all - especially when the camera starts panning across to the production team.
If you're in the vicinity, tickets to this will only cost you $49 (though scalpers are after 10x that for the already sold-out showings). And if you're heading to NAB next year, it's probably best to start booking your tickets when the six-month ticket window opens next month!
Bonus level! U2:UV Achtung Baby Live at Sphere pictures
Have a look below at some of the images taken from the first opening weekend of the U2 gigs. Not sure we'd entirely fancy being up in 'the Gods' (that's a hell of a steep rake to those seats), but the things that can be done using the Sphere's screen as a canvas look legitimately awesome. Residency for Muse next please - we'll even forgive them their last album...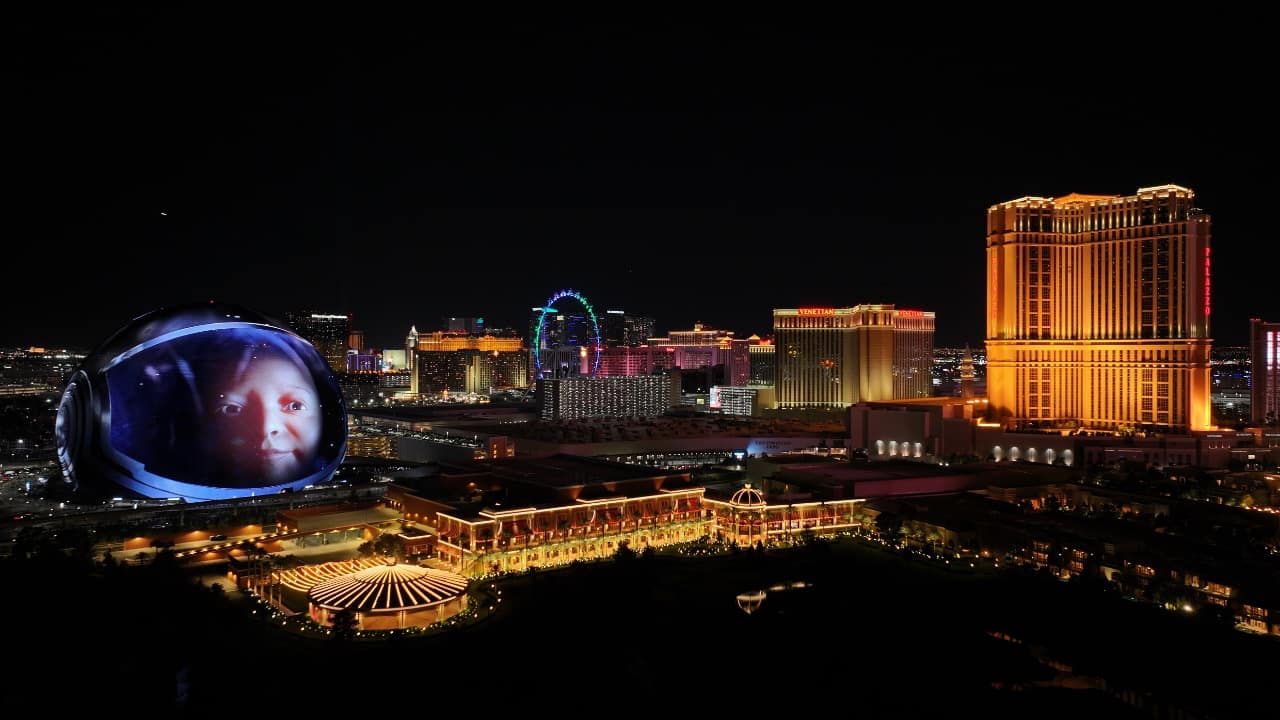 The Achtung Baby Baby On Sphere Exosphere on 9.29.23 Opening Night - Photo Credit - @FlyByChicago
Pic: Rich Fury
Pic: Rich Fury
Pic: Stufish Entertainment Architects
Tags: Production