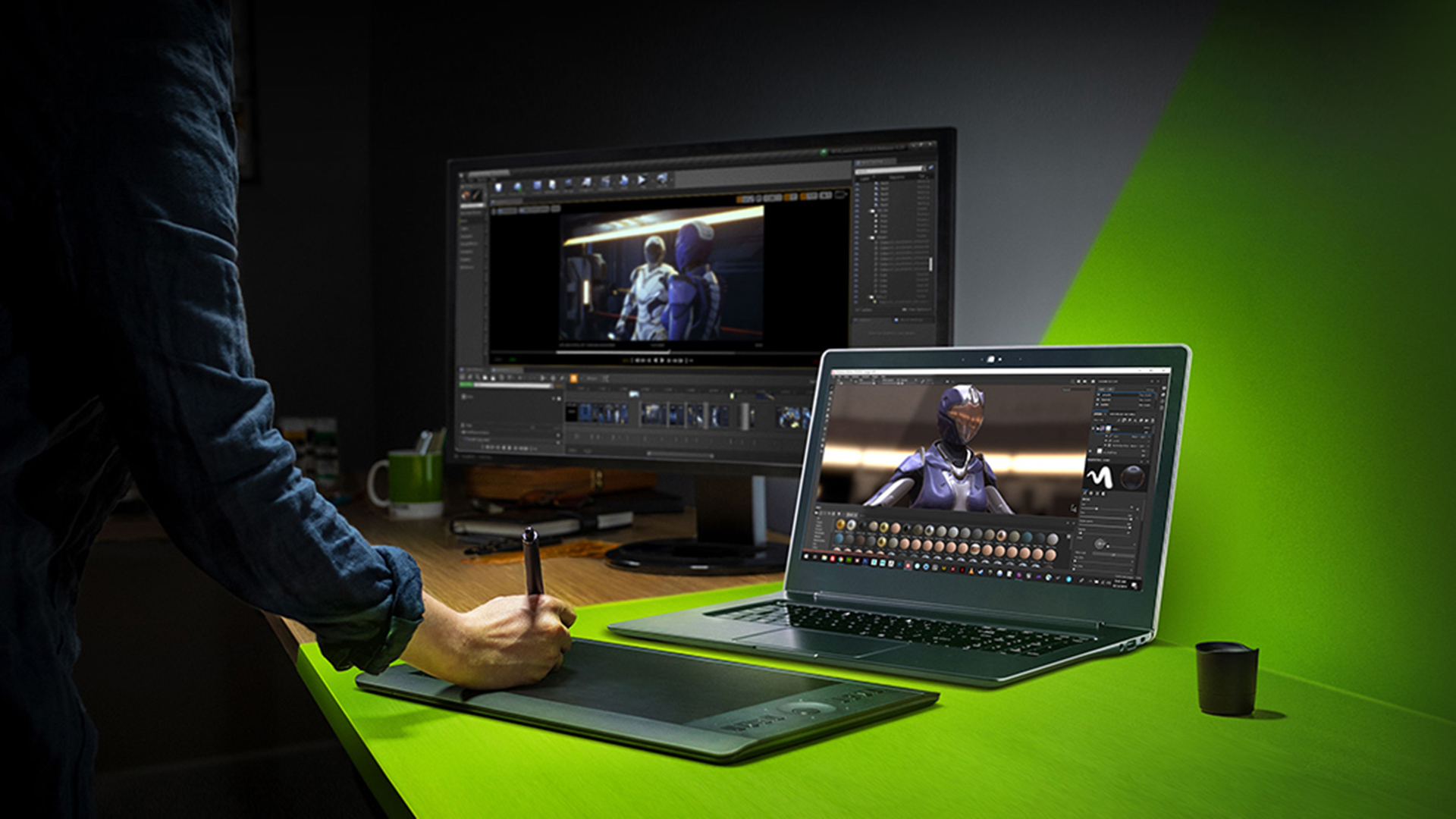 NVIDIA announted its RTX Studio initiative at Computex this year. Its goal is to drive a new generation of laptop computers that are suitable for high end creative work.
A big part of this is of course pushing NVIDIA's graphics hardware, and along with the RTX Studio announcement comes the RTX generation of mobile Quadro GPUs reaching a maximum of 16GB – yes, it will be possible for those with pockets deep enough to get laptops with 16GB of memory.
The requirements for the laptops are at least an i7 or i9 CPU with six or more cores, 16GB minimum system memory, at least a 512 GB SSD, an RTX GPU, and a 1080P or 4K display. Unsurprisingly, AMD CPUs aren't included in this initiative, though I suspect that it won't be long before we start seeing AMD mobile CPUs paired with Quadro RTX GPUs, especially if Intel's processor shortages persist.
Along with launching mobile RTX Quadro GPUs, NVIDIA is rebranding its Creator Ready drivers as Studio Ready. It's partnering with 3rd parties including Maxon, Adobe, and Red to ensure compatibility and performance.
The initiative includes 17 laptops Acer, Asus, Dell, Gigabyte, HP, MSI, and Razer. They include some relatively interesting designs like Asus' ZenBook Duo and ZenBook Pro Duo that include a widescreen monitor above the keyboard, which unlike the touchpad monitor is actually large enough to use as a second screen. It also includes some premium gaming laptops like an HP Omen and a Creators' edition of the updated AlienWare m15.
The MSI range includes a new model, which seems to be its new flagship, the WS65 that can be equipped with a Quadro RTX 5000. Its starting price seems steep at $3500, but it's not clear yet what that model includes.
The first systems in the RTX Studio Initiative show some impressive engineering as well as some innovation, and we'll be looking forward to evaluating them when they become available.
https://www.nvidia.com/en-us/design-visualization/creators/laptops/