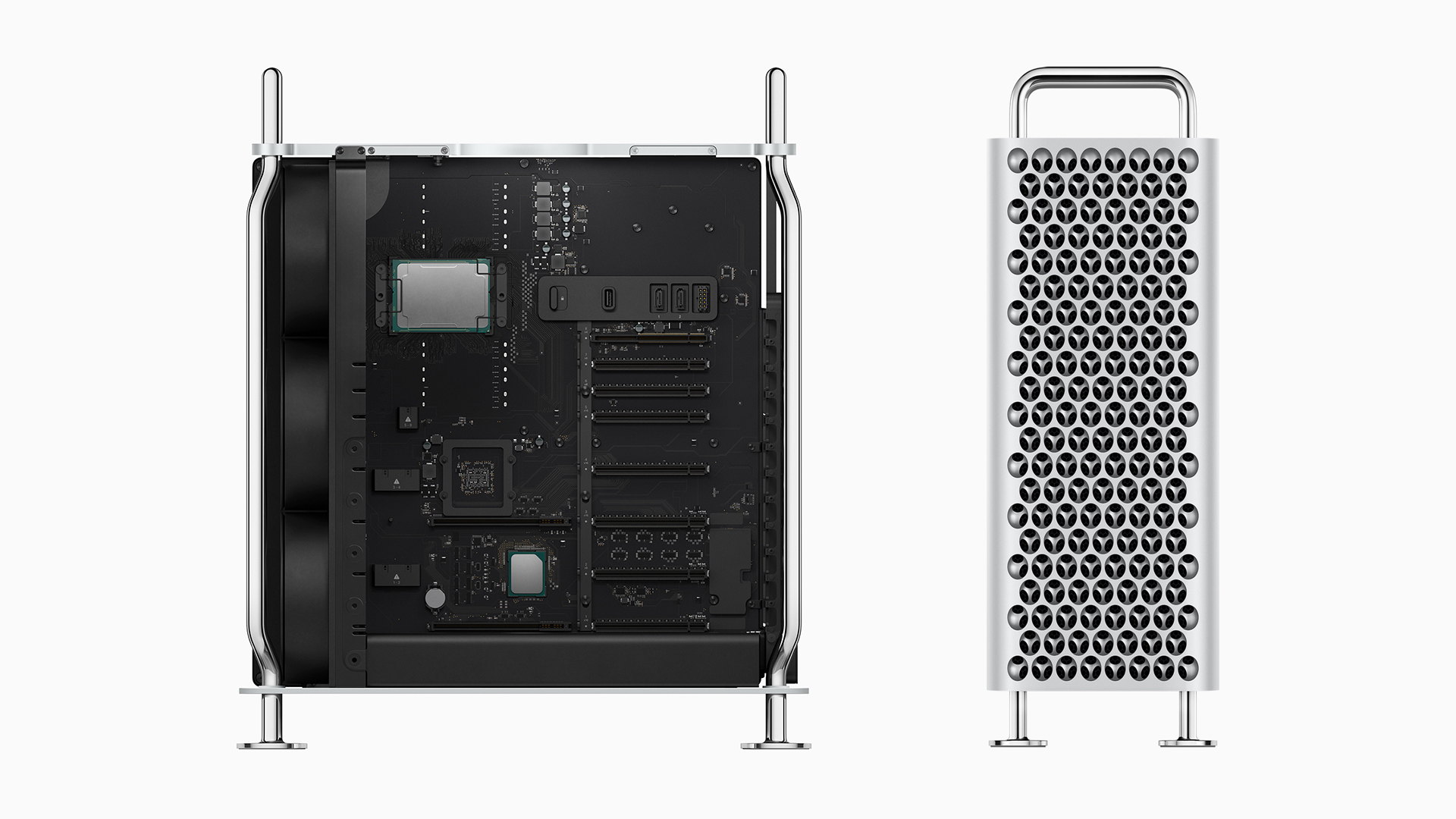 If anyone was still doubting Apple's commitment to professionals, those doubts must surely have been extinguished after todays big unveil of the 2019 Mac Pro.
We'll have full coverage of all the details of the WWDC event tomorrow morning, including details and analysis of the new OS systems. But the standout announcement today was for the machine that has been awaited with huge anticipation from the professional media sphere, the redesigned Mac Pro. And boy did Apple deliver.
Apple appears to have gone back somewhat to its industrial design heydays. The new Mac Pro looks like a Mac Pro 1,1 that has been given a design overhaul by the Cybermen in Doctor Who, with a very distinctive 'cheese grater' grille on the front.
There has clearly been a lot of effort been put in to make sure the design is right, with huge emphasis being placed on thermal management, allowing the machine to run full bore with it's maximum configuration of 28 cores without need for throttling.
Yes, you read that right, 28 cores via its Xeon processors. Though quite how much such a spec might cost boggles the mind. Luckily it will be available as an 8-core minimum for the princely sum of around $5999. We never said it would be cheap, but we don't expect that you thought it would be.
A new feature called Afterburner allows the new machine to deal with 3 realtime streams of 8K ProRes RAW, or 12 streams of 4K ProRes RAW at once. The whole design of the machine has been based around practicality, such as being able to lift the entire case off in one go easily, allowing full 360 degree access to every component. You can even specify optional wheels for the base for set use.
On initial viewing it would appear Apple has turned a bit of a corner with todays announcements, with not only some very powerful hardware on show, including a new 6K HDR monitor, but also with regard to design. Angular is back in vogue, and it would appear that the days of Apple producing classic industrial designs has not disappeared. Only this time it looks like the hardware really does have the power to back up the looks.
Stay tuned for our full coverage of WWDC in the morning with much more analysis of the new Mac Pro. We have a feeling the comments will be vocal, but please try to keep it constructive.