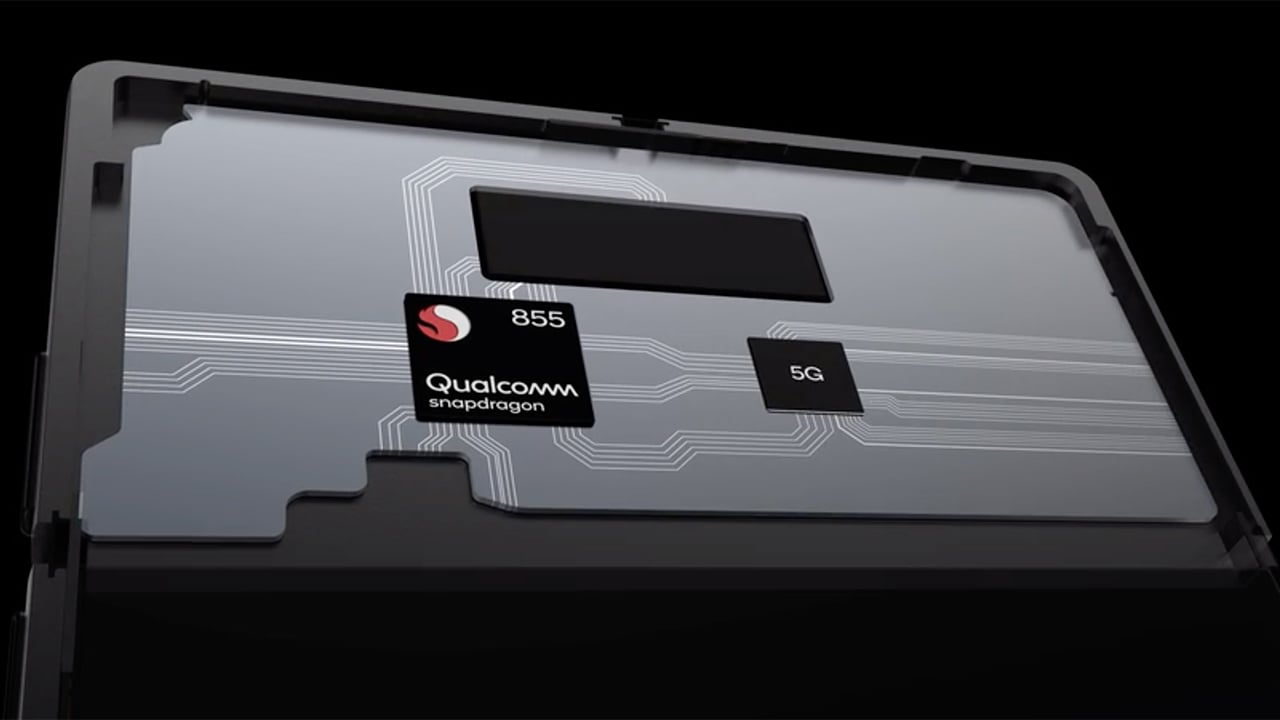 Qualcomm's new 5G capable Snapdragon 855 would appear to be taking mobile processing to new heights.
We don't normally go overboard about a system on a chip here at RedShark, but we make an exception for Qualcomm. Its Snapdragon systems have become the brains within all Android phones so when it upgrades the technology you can bet that the next set of flagship smartphone launches will be operating from this core.
It just unveiled the specs behind the Snapdragon 855, a successor to the 845 which was in the most sophisticated Android smartphones of last year including Samsung S9 and S9+.
The 855 though is built to make the most of 5G, the souped up wireless broadband network which everyone from EE to Verizon is rolling out with glee.
Already, the One Plus 7 and reportedly Samsung's S10 will include the chip.
So, let's take its capabilities in turn
Connectivity: 5G will unleash multi-gigabit two-way connectivity from 1Gbps to 10Gbps and eventually beyond opening up so called next-gen immersive experiences, including multiplayer VR gaming, shopping with augmented reality and real-time video collaboration. Not every Snapdragon 855 phone will be 5G enabled and not everyone is going to want to pay for a 5G plan but the 855 has a built-in 4G LTE modem capable of connecting at speeds of up to 2Gbps which is waaay more than most people need. It also supports 5G for what Qualcomm is claiming will provide "blazing-fast responsiveness and unprecedented speeds previously unachievable in mobile communication."
Users can expect up to twenty times faster average performance compared to the best of the best current solutions. It also has an "industry first" 802.11ay-based Wi-Fi platform to take Wi-Fi speeds up to unprecedented 10 Gbps.
Performance: Power is everything but even the 855's claimed 45% better performance and efficiency than the 845 is a serious improvement. There's a faster graphics engine too (the Adreno 640 GPU) which will give mobile gamers exciting new levels of realism including what Qualcomm calls physically based rendering.
AI: The Snapdragon 855 can compute more than 7 trillion operations per second making it three times as good as its predecessor. There are a host of other enhancements too, including to the chip-maker's Neural Processing SDK and Google's Android NN-API to support the surge of AI voice, camera, gaming and extended reality (XR) experiences which are widely predicted to go mainstream over 5G networks.
Camera: What a beast this is. The 855 integrates numerous hardware accelerated computer vision (CV) capabilities, enabling" the world's first CV-ISP image signal processor)" to provide computational photography and video capture at the same time as reducing power four fold. Another of 5G's miracles is the ability to deliver a shed load more data without draining local batteries.
The CV-ISP includes hardware-based depth sensing which enables video capture, object classification, and object segmentation all in real-time in 4K HDR at 60fps. This means you can capture a video and accurately replace selected objects or backgrounds in the scene in real-time all with 4K HDR resolution using – get this - over one billion shades of colour.
Are there even a billion shades of colour the human eye can identify? Don't worry there's an AI for that.
Even further, it will also support video recording using HDR10+, so the more than one billion shades of colour can be captured in all their glory. Finally, in order to efficiently store this amazing content, Snapdragon 855 adds hardware acceleration for HEIF file format encoding, reducing file sizes by half for efficiently saving and sending user generated content.
Entertainment: Onboard is an upgraded entertainment platform for more realistic gaming, improved cinematics, and higher performing extended (mixed/virtual/augmented) reality.
For gaming, for example, the 855 experience includes cinematic colour grading in true HDR (that's more than one billion colours folks), filmic tone-mapping and physically based rendering.
The audio experience has been upgraded to deliver "significantly" lower latency for gaming and multimedia applications.
You can watch movies played back in HDR10+ playback – said to be a commercial first on mobile.
The chip also enables "volumetric" virtual reality at 8K resolution destined to blur the visual lines even further between the physical and virtual worlds.
Mobile World Congress in February will be the launch pad for plenty more smartphones outfitted with this chip.