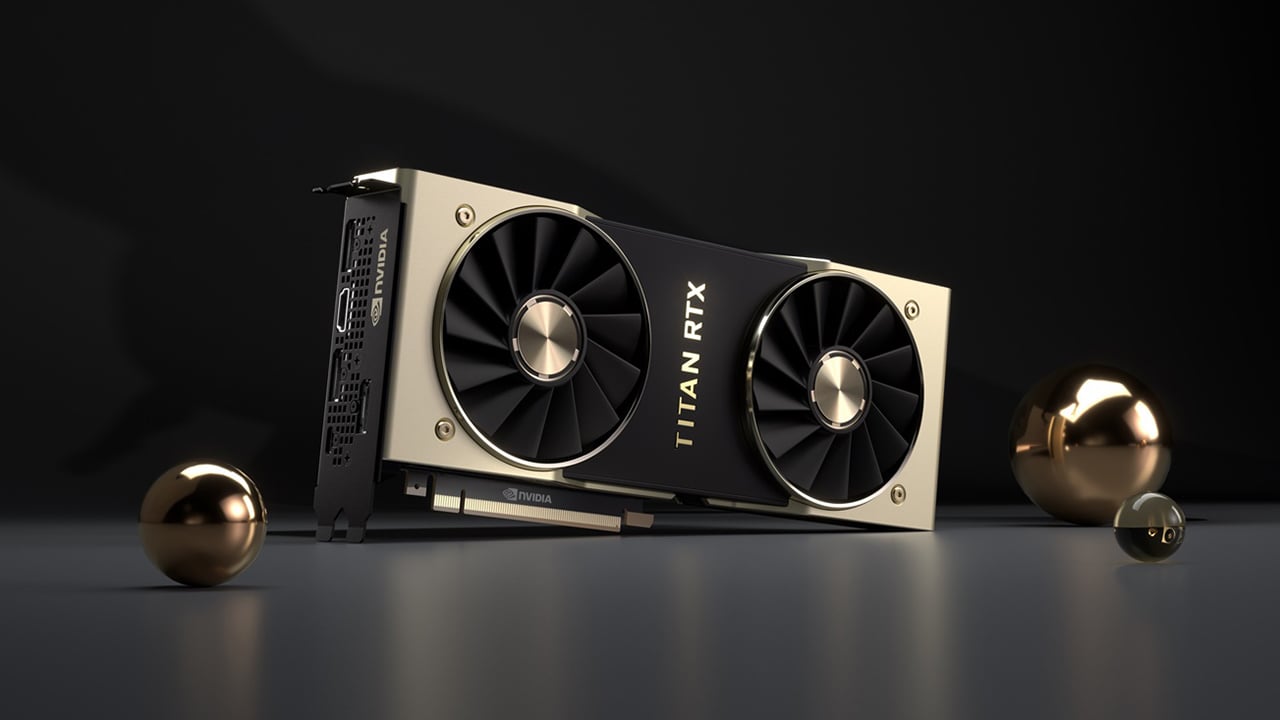 Nvidia's brand new Turing powered TITAN RTX "T-REX" GPU is capable of 130 teraflops and has been designed for the most demanding users.
Nvidia has announced today the most powerful GPU the company has manufactured so far, and possible the most powerful GPU yet produced. On paper the Turing powered device, nicknamed "T-REX" is an absolute beast. Turing was such a major development for the company that it cites it as being the biggest development the company has made since the development of CUDA in 2006.
Capable of mind boggling 130 teraflops using 576 Turing Tensor cores, and 72 Turing RT cores producing 11 GigaRays per second of realtime ray-tracing performance the new card should be capable of some pretty mind bending real world performance.
The card also features 24GB of high-speed GDDR6 memory with 672GB/s of bandwidth, and using Nvidia's NVLink with 100GB/s bandwidth, two cards can be linked together for the ultimate in performance. Next generation VR headsets are also catered for with the VirtualLink port.
Nvidia claims that the card is well set for editing 8K in realtime, but the real advances are with what the card brings to the table with regards to machine learning. Data analytics are accellerated through the use of open source RAPIDS libraries, which integrate with the most popular data science workflows to help to speed up machine learning.
Needless to say that such a card will bring huge benefits to VFX heavy work, and with such power on tap now we really wonder where we'll be in two years time, let alone five!
The TITAN RX will retail for $2499 and will be available later this month. For more information read the official Nvidia press release.
Tags: Technology