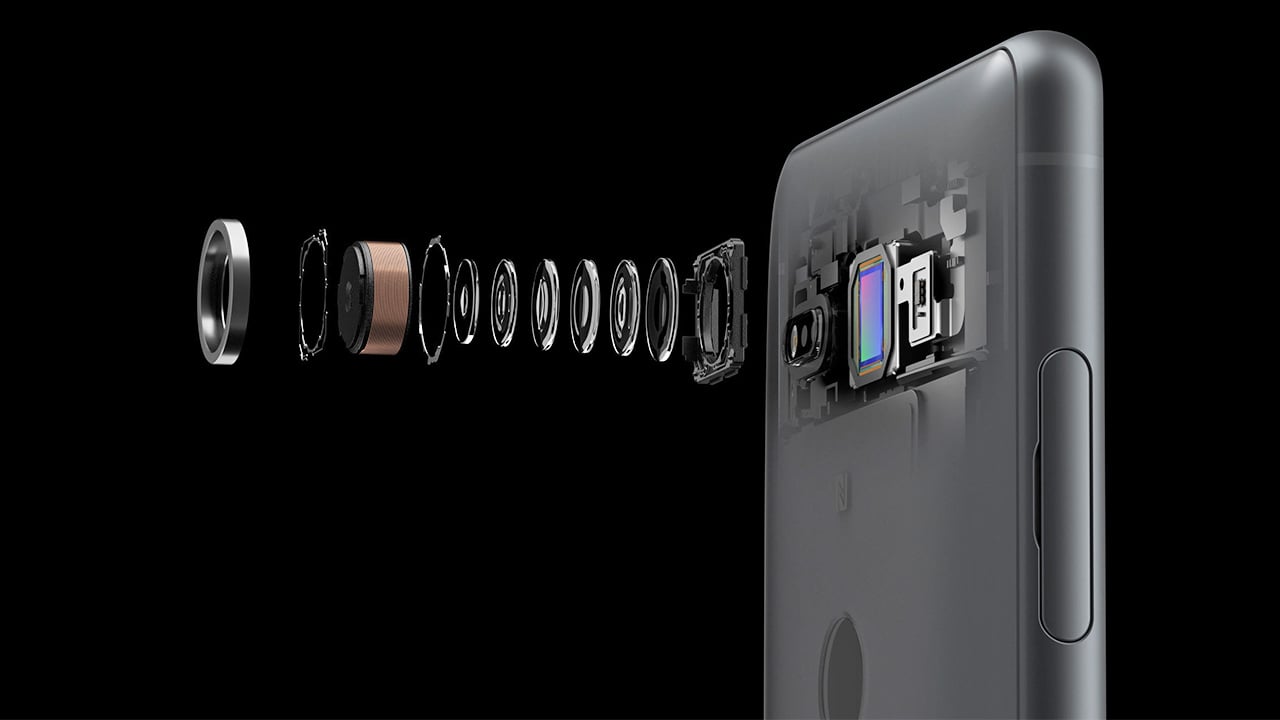 Sony's 48-megapixel sensor is expected to arrive in future smartphones next year for superior daylight photography.
These days, high-end smartphone models require even greater imaging quality from their cameras. Taken at face value then, Sony's claim that its new sensor rivals that of high-performance SLR cameras takes some beating.
The technology giant has announced the upcoming release of the IMX586 CMOS imager that features 48 megapixels (8,000x6,000 pixels), the most of any camera sensor in a smartphone currently on the market, trumping the 40MP in Huawei's P20 Pro for example.
More than that, Sony has managed to cram the pixels onto a chip just 8mm diagonal resulting in the possibility it could be fitted into a wider range of smartphone cameras without causing big design headaches.
The Japanese firm has been able to keep the size down without cutting down on the number of pixels by using technology which enables each pixel to use signals from the four adjacent pixels, which helps create brighter, higher quality photos.
Generally, miniaturisation of pixels results in poor light collecting efficiency per pixel, accompanied by a drop in sensitivity and volume of saturation signal.
However, Sony says that this product was designed and manufactured with techniques "that improve light collection efficiency and photoelectric conversion efficiency over conventional products", resulting in the smaller pixel size.
The increased pixel count enables high-definition imaging even on smartphones which use digital zoom.
In addition to these advantages, original Sony exposure control technology and signal processing functionality are built in, "enabling real-time output and a superior dynamic range four times greater than conventional units," it states.
Even scenes with both bright and dark areas can be captured with minimal highlight blowout or loss of detail in shadows.
It also promises features like image plane phase-difference AF, and supports 4K shooting up to 90fps, while HD 1080p recording goes up to 240fps, and 720p recording can be shot at 480fps.
While Sony's own smartphone business has shrunk (sales fell from 33 million units in 2012 to just 14.6 million last year), the firm has managed to beef up its imaging sensor business – a technology which is becoming as vital as the system on a chip (SOCs) at the heart of all smartphones - and that includes Apple which now buys Sony sensors to put in the iPhone.
Last month it announced it would invest 1 trillion yen ($9 billion) on image sensors over three years, saying that having a lead in sensors is crucial for massive emerging technologies like self-driving cars and artificial intelligence.
According to banking group and analysts Macquarie, Sony already owns half of the global market for smartphone imaging technology.
Due to start shipping in the autumn we could expect to see phones housing the IMX586 on the market from, say Mobile World Congress, next February.