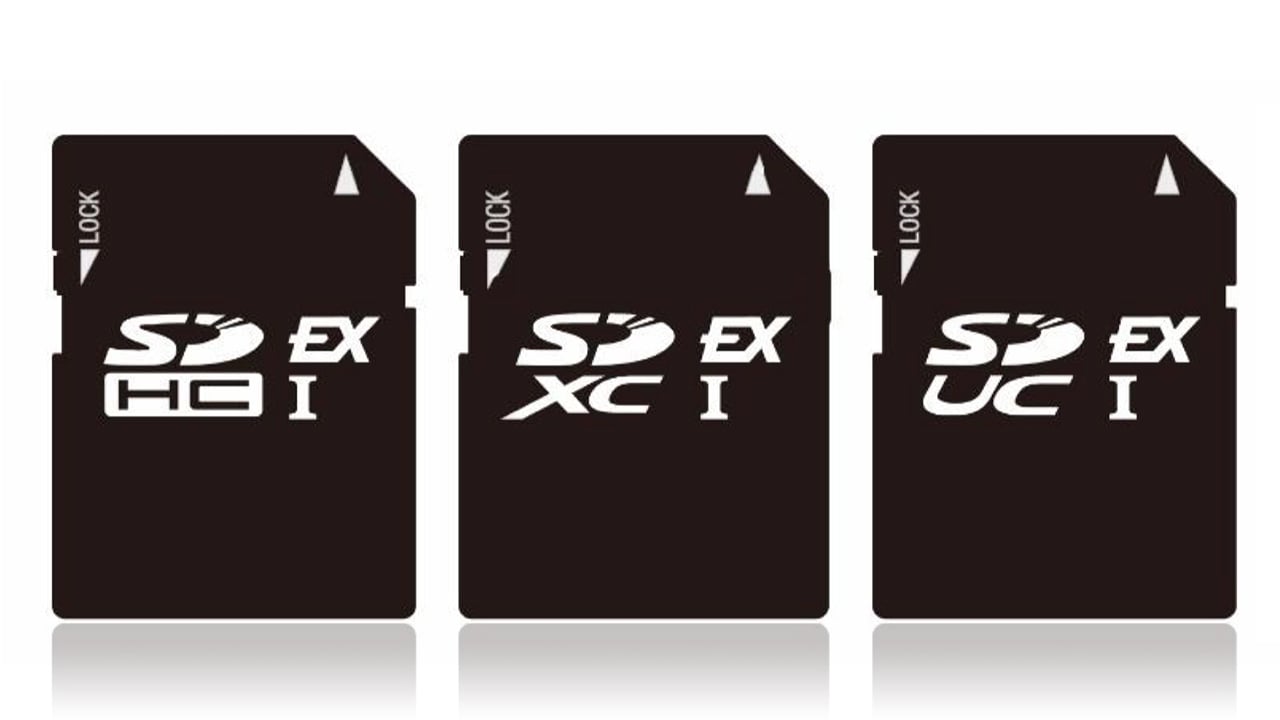 If these new announcements from the SD Association are anything to go by, SD cards could become your primary storage medium.
The SD Association has announced two important constituents of its new SD7.0 specification at Mobile World Congress in Shanghai, China.
MWC focusses on mobile phones but RedShark News feels these innovations will have profound significance for cameras with massive data rates, in particular 8K, where uncompressed video on a RED camera for example could be up to 5GB/s at 50fps.
SDUC
The first innovation is SDUC (SD Ultra Capacity) which is backwards compatible with the existing SD form factor and sports the double row of pins that was introduced with UHS-II on SHDC and SDXC.
SDUC will continue to use exFAT formatting, just like SDXC, so the change lies in the maximum capacity which increases from 2TB to 128TB. At present you can buy a 512GB SDXC card for £200 so it seems clear that 2TB cards are just over the horizon and that SDUC might come to market sooner rather than later. The SD Association has said nothing about pricing or availability for these new products but the fact is that we are not especially interested in the lower capacity end of SDUC. It is fair to say we can hardly wait for 4TB, 8TB and 16TB cards that have a higher capacity than the largest hard drives you can currently buy. After that you push on to 32TB, 64TB and 128TB which means you will be able to store 10 or 20 hours of uncompressed 8K video on a single SD card.
By our reckoning this will require one or two step changes in 3D NAND with an increase to at least 128 layers.
SD Express
The other announcement by the SD Association relates to SD Express which refers to the use of PCI Express Gen.3 and NVMe v1.3 as the data interface for SDUC. This is interesting as every SD card reader your correspondent has used always seems to connect over USB. Modern CPUs and motherboards are supplied with a massive number of PCI Express lanes and as we typically use a single graphics card it is common practice to use the extra lanes for SSD storage. In this context, it makes perfect sense to allocate a lane or two of PCI Express for your card reader.
The data speed for SDHC and SDXC cards that use the UHS-III interface is a massive 624MB/sec at full duplex, while the new SD Express interface is rated at 985MB/sec so we're talking about a speed bump of around 50 percent over the current maximum. Having said that you will often find SD cards and card readers that are rated considerably slower, around 100MB/sec so we need to be continually aware how the hardware performs in practice, rather than in theory.
The combination of SDUC and SD Express offers a mind blowing combination of high capacity storage with a fast interface and a tiny form factor. We expect these SD cards will compete with SATA SSD in terms of speed and that makes them a natural fit for cameras and external recorders from the likes of Atomos, Blackmagic and Lilliput. We just have to hope they come along soon and that prices are reasonable.