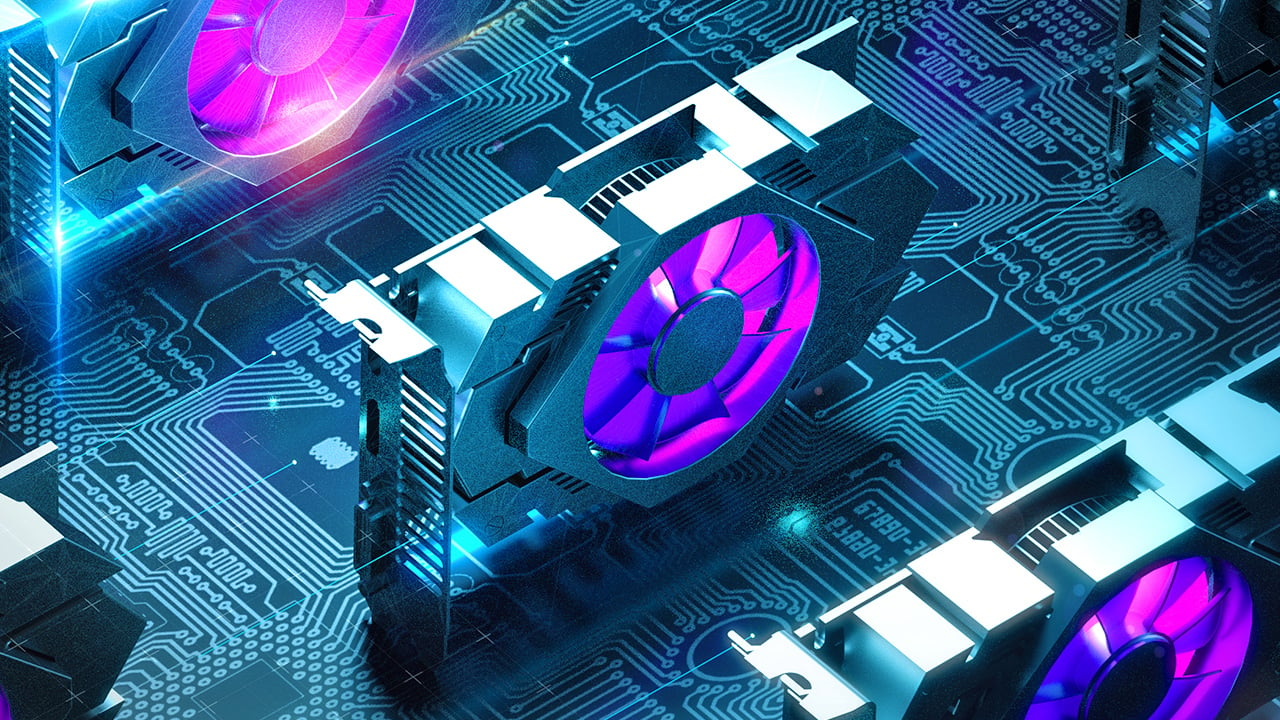 With a recent announcement Intel are set to shake up the GPU market in a big way.
On 12th June, Intel announced, via Twitter, 'Intel's first discrete GPU coming in 2020' followed by a link to the news story from November 2017 that Raja Kodouri, formerly of AMD, had been appointed as Intel Chief Architect, Senior Vice President of the newly formed Core and Visual Computing Group.
A discrete GPU (Graphics Processing Unit) is the term typically used for a graphics card, as opposed to the integrated graphics that are part of most Intel CPUs as well as AMD APUs. A discrete GPU typically uses a PCI Express interface and carries the graphics chip, graphics memory, voltage regulators and graphics connectors along with a cooling system. It also requires one or two power connectors (occasionally three) to supply sufficient wattage as a high-end GPU typically requires more power than the CPU.
Why do you want a powerful GPU? The mainstream answer is for gaming as it requires a good deal of processing power to produce millions of pixels in real time that look amazing.
Other uses for GPUs
There are other uses for GPU power. Typically Compute-on-GPU is used for highly parallel tasks such as cryptography, mining for cryptocurrency, blockchain and Machine Learning/Artificial Intelligence. You will also see the impact of graphics power when you export video from your chosen NLE as you typically see the CPU running close to a 100 percent load while the GPU bursts into life for specific tasks such as adding effects.
The vast majority of discrete GPUs sold over the past 20 years were priced around US$99 which currently puts you in the region of a Nvidia GTX 1050 or AMD RX 550. By contrast, the discrete GPUs that we aspire to own such as a Vega 64 or GTX 1080 will cost £500 or £600, while a GTX 1080 Ti will cost around £800.
That is an astonishing spread of prices for discrete GPUs in the desktop market. However, you can multiply prices by a factor of ten when you move up to workstation GPUs where a Quadro GV100 will set you back £7,699.
Divided market
At present, the graphics market is divided between AMD and Nvidia, with Nvidia taking the lion's share of the profits, but, nonetheless, Intel does have graphics technology of its own.
Back in 1998, Intel delivered a graphics card called the i740 that used the new-fangled AGP bus at a time when the competition still used the PCI interface. It was around this time when Nvidia released the RIVA TNT. However, there were also graphics available from S3, 3dfx and VIA, as well as ATi.
Intel persisted with graphics in updates called i752 and i754, but they never came to much so Intel rolled the graphics into the chipset where its job was to simply display a picture on your screen. Whatever Intel does in 2020, it will not be their first discrete GPU but may well be the first they have produced this century.
Since then, Intel has worked on mobile graphics for laptops where the focus is power efficiency, video playback and oddities such as the way your browser handles Flash animations. These graphics have no appeal for gamers. However, they have an important place in the product stack.
So what can we deduce from this announcement about discrete graphics for 2020?
It really all depends on what Raja Kodouri found at Intel on his arrival late in 2017. If Intel had graphics designs in the works and his job was to validate the design and send it off to the fabrication plant, well, that sounds plausible. Personally, this strikes me as highly unlikely, and I also doubt that Kodouri arrived at his desk and sketched a GTX 1080Ti killer on the back of a deck of playing cards.
Laptop use
To my mind, the most likely Intel discrete graphics will go inside a laptop. At present, mid-range and high-end laptops from the likes of MSI, Asus, Gigabyte, Acer, Dell and Razer add a GTX 1060 (or similar) GPU alongside the Intel Core i5 or i7 CPU. These Nvidia GPUs are separate chips with their own cooling system and they certainly qualify as discrete GPUs. However, Intel has recently done something more sophisticated when they combined AMD Vega graphics with their own CPUs thanks to the use of an interconnect called EMIB. This approach joins the CPU and GPU in a single package. However, the GPU is still discrete and the laptop manufacturer is able to build a product that is thin and light.
My guess is that Intel's 2020 mobile product stack will start with updates of the current CPUs where the graphics live inside the CPU. The next step up the food chain will be an EMIB package with Intel graphics. If Intel requires more grunt, they will presumably continue dealing with AMD, but would doubtlessly love to replace Vega with their own hardware.
Gaming laptops will surely continue to use high-end GPUs from Nvidia, However, this is a relatively small part of the market. Intel will have to focus on the mainstream as they cannot compete at the high end, but balanced against that is they will doubtlessly consider that to be a good day's work if they can eviscerate sales of GTX 1050 and 1050Ti.
Title image courtesy of Shutterstock.