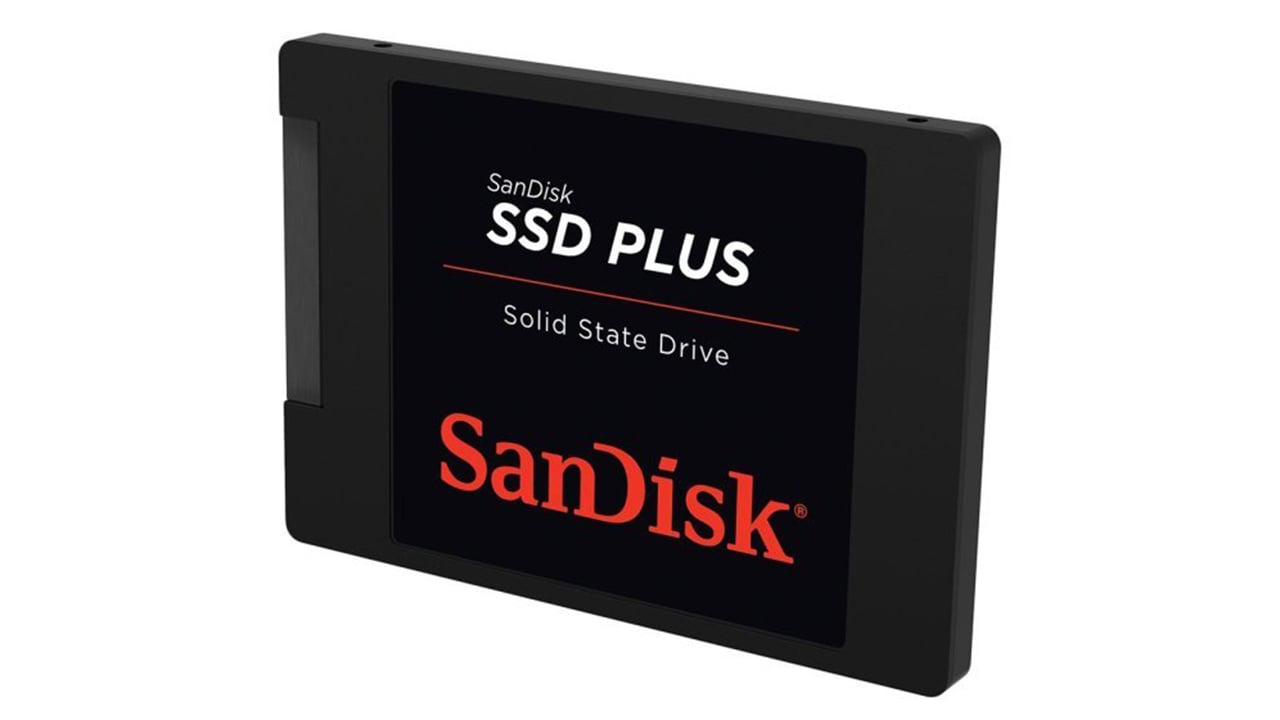 If the price of SSDs is frustrating, there are now some incredible offers around!
Recently, we received a 'Daily Deal' email from UK tech store Ebuyer punting an offer on the 480GB SanDisk SSD Plus, down from £132 to £89.98 which sounds pretty darn tempting and also a cue for a brain dump.
My guideline for prices is the Crucial web store (Crucial is the marketing arm for Micron) where you will find the 500GB MX500 on sale at £107 in either 2.5-inch SATA or M.2 with SATA interface, so the regular pricing of the SanDisk SSD Plus is rather steep and the Ebuyer offer looks good. Am I going to I buy the drive myself? Actually, no, as I recently bought a bunch of storage and now boot off a 1TB M.2 Samsung 960 EVO, and use two 2TB SATA SSDs for my current and recent work with a 10TB hard drive to archive older work. That gives me 13.6TB of usable space and I currently have 6.3TB available, which ought to get me through 2018 without further drama so, no, I don't need a 480GB SSD.
Might I buy the 480GB SanDisk for someone else? If I was building a sensible PC for a civilian, I would absolutely choose this drive as it offers enough storage to ensure they only need one drive inside their PC. Most people can get by with 250GB. However, it makes sense to spend an extra £30 to double your storage. If you're doing something more heavy duty, you can always plug in a secondary hard drive with a few Terabytes of capacity that will last forever.
Specifications
Perhaps the most interesting thing about the Ebuyer deal is that SanDisk SSD Plus doesn't tell you very much about the specification of the SSD. It has a SATA III 6Gbps interface, a Read speed up to 535MB/sec and a Write speed up to 445MB/sec which is a slightly long-winded way of saying 'fast enough to keep you happy.'
SanDisk has a long relationship with Toshiba for manufacturing flash memory products, so when hard drive manufacturer WD acquired SanDisk in 2016, it was part of a clear strategy for moving into solid-state storage. You can now buy WD branded SSDs (Blue, Green and Black) in M.2 and 2.5-inch SATA forms, while the SanDisk brand continues to be available under its own name.
The curious thing about SanDisk SSD Plus is that the SSDs use a variety of controllers – NAND and cache. We are aware of samples of SSD Plus that have shipped with controllers from Silicon Motion and Marvell, as well as drives with SanDisk MLC or TLC NAND. There are certainly SanDisk SSD out there with a cache that is made by Nanya.
This may look like a curious approach, compared, say, to Samsung which splits its SSDs into PRO and EVO lines where PRO models have faster NAND and EVOs typically stretch capacity to higher levels. By contrast, SanDisk is providing a chunk of solid state storage that operates at a reasonable speed along with a modest price tag and that suits me just fine. If I am spending £500 or £1000 on an SSD, I want to know every last detail of the specification, but once the price drops low enough, I am happy to treat it as generic storage. A 480GB SSD at less than £90 looks like a very healthy step in the right direction.