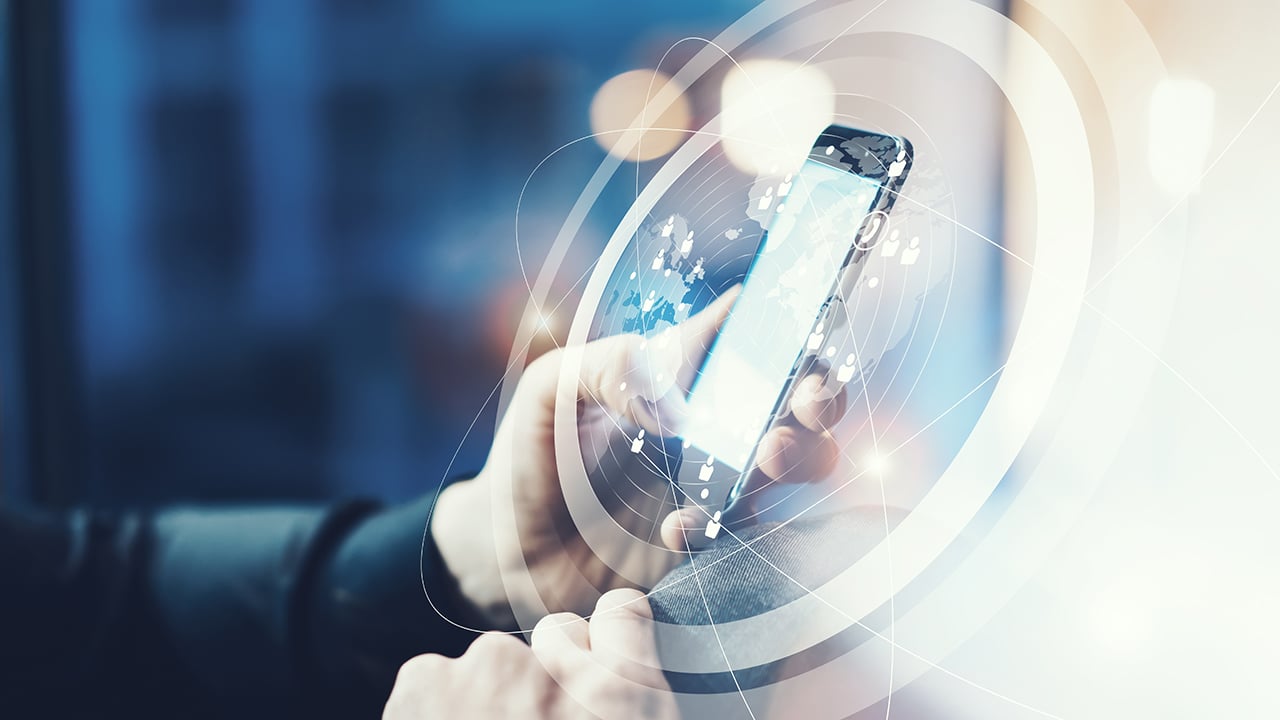 The amazing speeds promised from 5G could completely revolutionise not only how we interact, but how we do our computing in general. And it's only around a year until it becomes a reality.
The convergence of astonishing rises in computer processing power with the next cellular network 5G is making this a particularly fevered time in future media. The jaw-dropping bandwidth of 5G means there's less need to cache computer processing in hardware, on your person, on your set-top box (no need for them), or in a post production suite.
Instead, processing will be sorted in the cloud.
8K video is already being lined up for a demonstration over a 5G network at the Olympics in just a couple of year's time. And it will be Virtual Reality 8K video too. Streamed live. It is simply inconceivable with current technology.
In some respects, 5G still means many things to many people, but the shorthand for its technical performance is nailed down.
Incredible speeds
The 1Gb/sec speeds and virtually zero delay (plus longer battery charge times of a month) promises to open the floodgates to new technologies that have been in development over a decade but require bandwidth unobtainable with current network technologies. Streaming of 4K UHD movies in seconds, for example, to your mobile phone with no need to download and store. Actually, it will mean interactive 4K UHD video giving users the ability to switch between UHD views of a live tennis match, for example. You can expect this to be demonstrated at the O2 Arena later this year when O2 builds a localised 5G pilot.
While we will be waiting until 2019-2020 when 5G is operational on a nationwide level, pronouncements from Mobile World Congress (MWC) make it clear that it is ready to roll.
"If 2016 was about proof-of-concept demos and 2017 about trials, then this year is squarely focused on bringing commercial products to market," said Alok Shah, an executive at Samsung Electronics America.
The agreement of a set of 5G specifications in December by standards body 3GPP has accelerated the activity. These give operators the framework to build 5G networks on top of existing 4G infrastructure. Another set of specs, due out in June, will provide the blueprint for building 5G without leaning on 4G.
The scramble to build devices
As of yet, no consumer device is capable of communicating in 5G, which is why there is now a mad scramble to release one.
Huawei announced its first 5G chip that should be able to download data at 2.3Gbps. Qualcomm's latest processor, Snapdragon 845, is powering flagship phones including the Samsung Galaxy S9+, but we must wait for the integration of its successor, the Snapdragon X24, into consumer products for 5G capability. Intel has its own 5G modem for connected devices like cars and drones and has allied with Microsoft, Dell, HP, and Lenovo to install 5G modems in their laptops by late 2019.
North American mobile carriers like AT&T expect to have coverage by 2020 while Japan, South Korea and China will probably get there sooner. Indeed, of the 1.2 billion 5G connections predicted worldwide by 2025 by mobile operator's body GSMA, half will be in Asia. Europeans won't be far behind, with Nokia and Ericsson conducting trials with operators like Orange and Vodafone.
"We are on the cusp of hyper-connectivity where Ultra-HD video, 360 video, augmented reality, holograms, avatars and more will transform the way we communicate and consume media," prophesied Mats Granryd, Director General of the GSMA.
For example, during MWC Telefónica, Huawei demonstrated Virtual Reality over 5G and expects such applications to be introduced to gaming, education, entertainment, e-health and industrial design.
Augmented Reality
It is Augmented Reality, though, which marks the next big shift in mobile devices. The reason is that there is a far wider potential user base for AR than there is for VR. Android alone has over two billion active devices and ARCore, its augmented reality SDK for Android, which launched just a week ago, is already supported by 100 million of them. Sony Pictures plans an AR game with a Ghostbusters theme that lets users fight and capture ghosts from the movie franchise.
Meanwhile, Amazon has introduced AR View to its Android app for devices that support ARCore. Combined with the installed iPhone base of half a billion primed for Apple's ARKit, AR is ready with a flick of the switch.
AR would not be possible at this scale without 5G.
Attention at the wireless industry's largest annual shindig has noticeably shifted from theory and planning to nuts and bolts implementation. You can bet that in a year's time the chatter will be around practical and commercial applications.
Title image courtesy of Shutterstock.