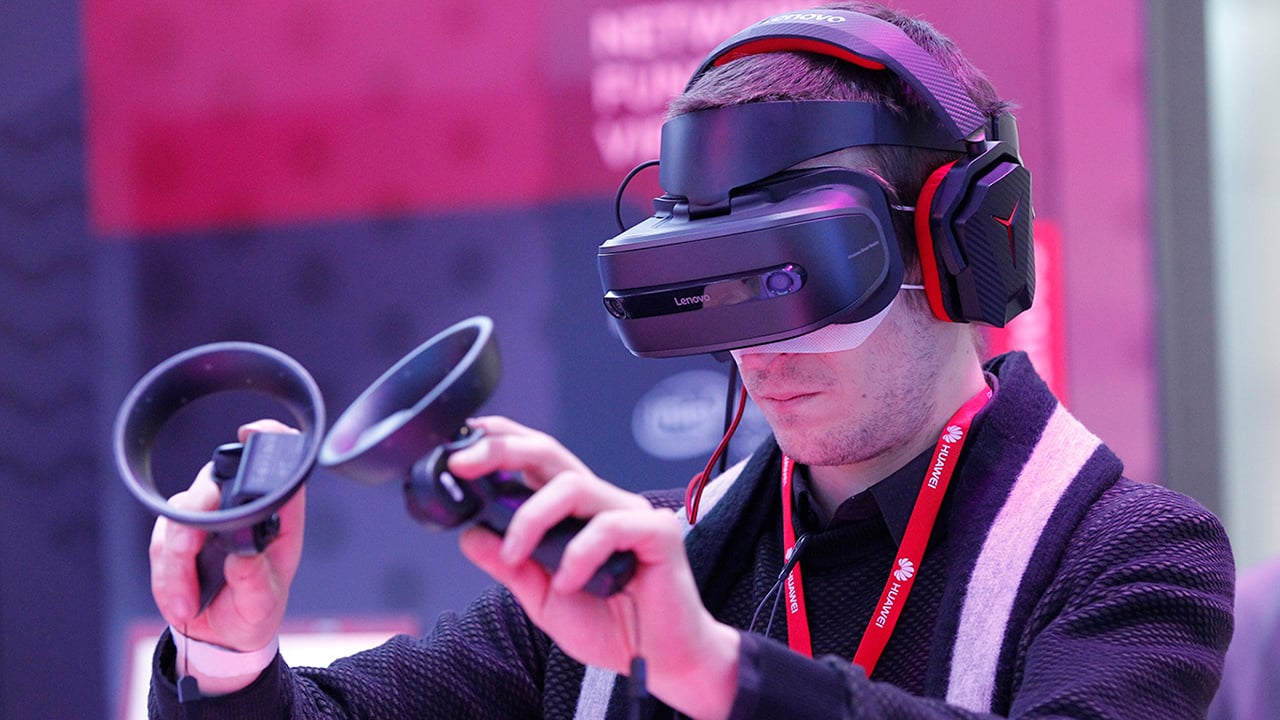 We all know that 5G for all is on the very near horizon, but as recently shown manufacturers believe that the technology will be much more than 4G on steroids, and could in fact completely change the way we do our computing forever.
The recent Tradeshow Mobile World Congress was far more than a launchpad for mobile phones. Some 2300 exhibiting companies, ranging from network infrastructure vendors to car manufacturers, plus over 100,000 professionals headed to Barcelona for the week. If a product in any way connects to the internet, it was there and because connectivity and the potential of the Internet of Things (IoT) is deemed so critical to the future economy and social well-being of the planet, it is certainly a more important event than, say, the Consumer Electronics Show in Las Vegas and arguably, given its more egalitarian environment, the World Economic Forum in Davos.
You could not escape the main talking point at this show of 5G, successor to the 4G cellular network, but one which delivers such a dramatic leap in performance there is unlikely ever to be a need for 6G. A combination of new spectrum, high densities of physical antennae and cunning network 'slicing' mean real-time holographic projection should become a reality within a decade.
Politics and power
Above and beyond media and entertainment, 5G is being promoted as the fundamental infrastructure driving the world's future digital economies by linking together billions of connected devices into the IoT and delivering what some are calling the fourth industrial revolution.
Kathy Calvin, president and CEO of the United Nations Foundation, heaped praise on the mobile industry for being the first sector to strongly support the organisation's Sustainable Development Goals (SDGs) but stressed that providing reach and network access to the world's underserved was only one part of the solution.
There were also strong endorsements of the mobile industry's ability to tackle humanitarian issues and many calls for the industry to use its combined global superpower as a force for social and community good.
"The mobile industry is helping people in times of disaster, reducing inequalities, helping to preserve the world's resources and we are positively impacting people's lives every day," said Granryd.
There was no mention, though, of how the industry should collectively tackle the rising mountain of toxic e-waste from discarded electronics goods which by 2021 will be a staggering 52.2 million metric tons - equivalent to about 7kg for every person on the planet. And lots of talk about how politicians should lay off nationalising telcos in a bid to get their hands on the 5G networks while giving the telco industry a regulatory light touch.
Ericsson's chief Börje Ekholm put it neatly: "The critical infrastructure of previous centuries was rail, roads and air. In future, the world's superhighway will be communications networks."
Low light and AR handset advances
The headline acts at MWC remain the main consumer electronics brands. There were notable handset debuts, while Apple does its own thing, Google chose not to exhibit this time and Huawei is reserving its flagship launch until mid-March.
Trending is the incorporation of technology for boosting low-light imaging capabilities. Some models have dual-lenses - one with a larger aperture to capture more light, while the other improves the light intake and reduces distortion. Among them are ZTE's Blade Z Max, an Android phone costing around £300 and the Samsung S9+. One of its lenses also has a variable aperture that will automatically switch between an f-stop of 1.5 in dark conditions and f2.4 for daylight. Sony went another route and is using an image processor developed with Qualcomm to enhance video from the 19MP camera in the Xperia XZ2 to reaches ISO levels of 12,800.
Smartphones remain one of the most widely used devices – but they will disappear as the processing and software are removed from the device and taken into the cloud (otherwise known as the network).
"Cloud computing over 5G will enable every single VR and AR terminal to be the most powerful device in the world," said Cher Wang the co-founder of Chinese mobile and VR firm HTC. "Smartphones may look different from the shiny rectangles we know today and take on other forms as 5G reduces the need for device-based computing power. The screen may be away from the smartphone and displayed on our AR or VR devices – or even directly projected into our eyes."
A hint of this is Google's and LG's aim to make their smartphones a hub for AI-influenced AR. LG unveiled V30S ThinQ which integrates AI features into the device's camera. One feature analyses subjects in the camera's frame and recommends the shooting mode. QLens, another AI mode, provides the ability to scan QR codes and perform image searches to see for example matching images of food and landmarks. And, of course, there's an AI to give low-light photography a boost.
Google has made its Lens visual search tool part of Google Photos on all phones and intends to combine this with ARCore, where it could identify or annotate objects in the real world and provide a platform for AR app developers to create a Pokemon-style killer app.
Supercomputers in your pocket or not, one thing's for sure: the power of mobile will be the network.