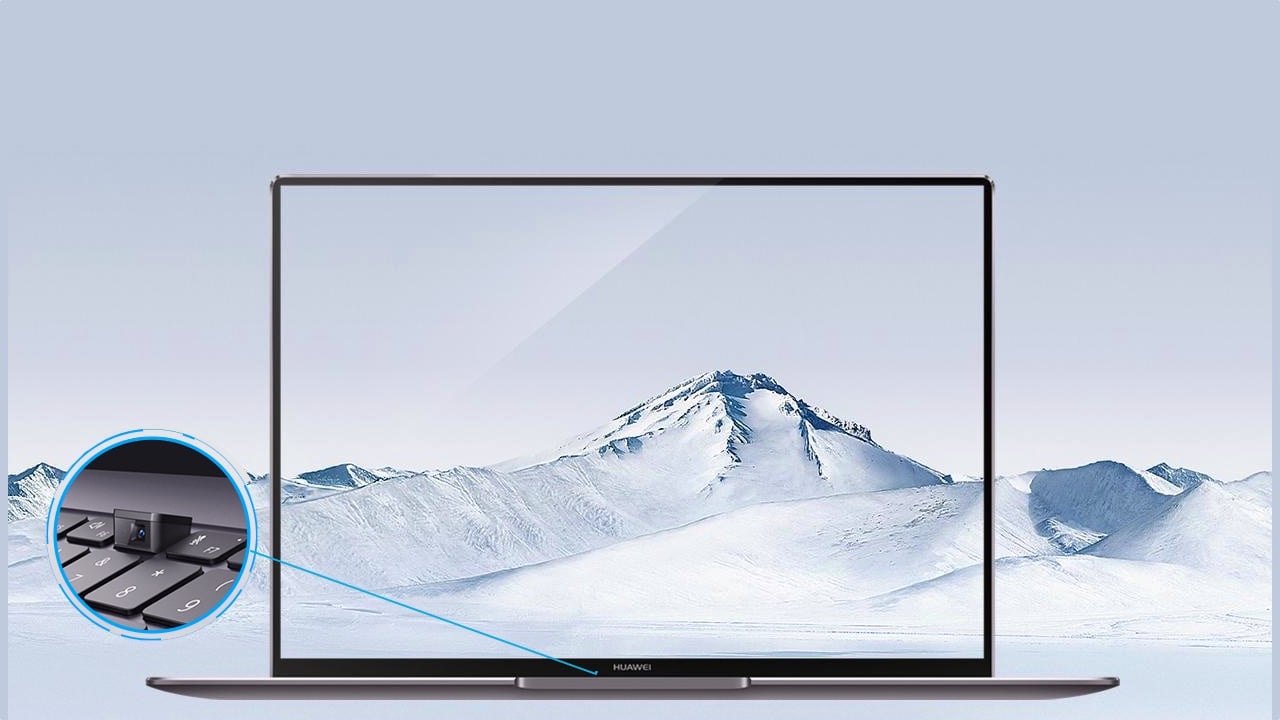 When you're the subject of a backlash by governments over fears that you are spying on them, the last thing you would do is hide a camera in a laptop. But perhaps that's just Huawei's sense of humour.
The Chinese consumer electronics brand, which is consistently forced to deny it is in the pay of the Chinese government, has put the James Bond device in its MateBook X Pro notebook.
Users press a button on the keyboard to pop-up the concealed camera.
Huawei executives explained that positioning the cameras on the keyboard freed up space for the world's first full-view screen in a notebook, featuring a massive 91% screen to body ratio.
"With a 178-degree viewing angle and if you're working on confidential documents on a plane or train, you're going to have to invest in a privacy screen because everyone is going to be able to see what you're working on," said Peter Gauden for Huawei.
Paranoia
However, it's clear Huawei is sensitive to the paranoia some people have over the use of webcams as spy cams, which recalls Facebook CEO Mark Zuckerberg's selfie in 2016 revealing that he had put tape over his own laptop's camera.
Huawei is preparing to unveil its new flagship mobile handset, the P20, next month, which will feature dual lenses and artificial intelligence. But perhaps notebooks are its new bid to tackle the market, given that its handset division has taken a knock in the U.S.
Mobile carriers AT&T and Verizon dropped plans to sell Huawei phones, including the new Mate 10 Pro, under pressure from the FBI, whose director, Chris Wray, said the U.S. government was "deeply concerned about the risks of allowing any company or entity that is beholden to foreign governments that don't share our values to gain positions of power inside our telecommunications networks."
The MateBook X Pro supports Dolby's Atmos sound system and has a power button that doubles up as a fingerprint sensor to unlock the device.
The top of the range 512GB version will cost an Apple-watering 1899 Euros.
Also launched is the Mediapad M5, another notepad which comes with a 13MP rear camera (no LED flash) and an 8MP front camera.