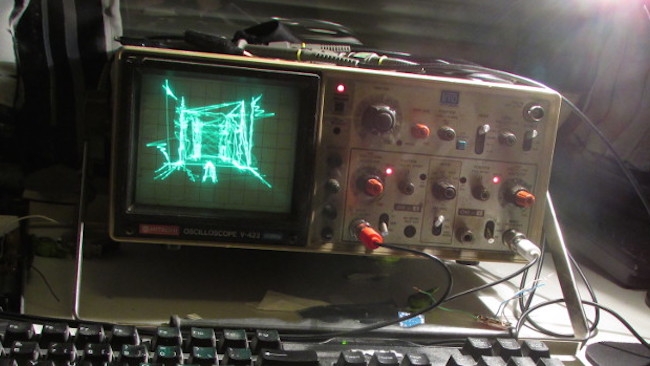 Quake has appeared on many diverse platforms over the years, but Finnish artist and programmer Pekka Väänänen's project to render it on an old Hitachi oscilloscope probably ranks as the lowest of lo-fi outings to date.
Väänänen was inspired by the original YouScope video marrying dance music to geometric displays (which you can find here) to do something a bit more, well, first person.
"It ticks all the marks that make me happy: low-poly, realtime rendered and open source," he says on his website.
If you want the detail about how he converted one of the defining visual experiences of the video gaming age into audio that an ancient Hitachi V-422 oscilloscope can display, then the technical among you are directed here (Quake on an oscilloscope: A technical report). For the rest of us, to be honest, it's just rather nice to watch something so pleasingly home-brewed, hacked and future-retro.
Quake on an oscilloscope