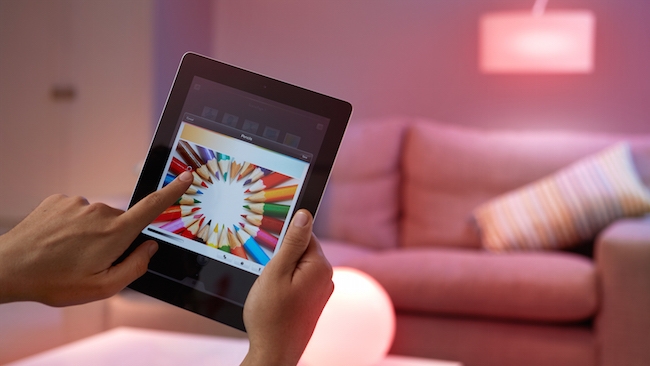 Anyone who has kitted out their living room with Philips Hue lightbulbs will get to experience one of the odder new multimedia experiences that new technology enables if they watch the January premiere of 12 Monkeys on SyFy in the US: their own, customised light track.
The Syfy original drama is, of course, based upon the 1995 Terry Gilliam film of the same name and will marry the action on the screen to the lighting in your room. Not just for the premiere either, but for the entirety of the 13-episode season.
This isn't the first time this has been done by the two companies, but seeing as how the debut was for the premier of Sharknado 2 back in July 2014, it can probably be said to be the first time that really counts.
All 13 episodes of Series One will feature the technology, which uses audio cues buried in the soundtrack to activate the Syfy Sync iOS app which in turn drives the Philips Hue controller. Each controller can run up to 50 of the LED light bulbs which feature tunable white light and "a full spectrum of colour" via WiFi in various groupings to create all sorts of different lighting moods. They're not cheap — about £50 a time — but they do create some rather unique effects and it will be interesting to see the reaction of the audiences to whatever the interactive designers are able to cook up for the show.
Of course, as we move into the era of the Internet of Things and increasing levels of home automation, this could only be the start of a whole new slew of tie-ups too. Horror movies with opening windows and doors all through the house? Or icy blasts as the AC kicks in when Queen Elsa warbles 'Let it Go' in Frozen? The possibilities are both gimmicky and endless…