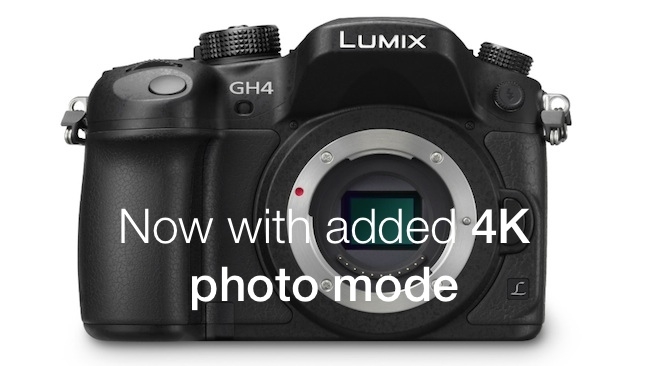 A new firmware update for Panasonic's Lumix GH4 and FZ1000 cameras will add a rather useful new 4K photo capture mode to the units.
While, of course, owners could do this before by extracting a 4K frame from a video shoot, that's an inelegant and at times laborious solution — not to mention one that can put a fairly hideous strain on anyone's flash card.
The updated 4K Photo mode, however, will automatically configure the camera's video capture for the optimum still image quality, and will allow users to mark likely candidates for extraction as video is being captured using the Fn1 button. Aspect ratio can be set if they want the video cropped automatically, plus the GH4 introduces a new Loop Record mode of the past 10 minutes of operation across 5x two minute files.
There's other stuff too, notably a 23.98p 4K capture mode, and GH4 owners will also be able to tether their cameras to a PC via USB for remote control and shooting, as well as data transfer (FZ1000 owners get an arguably slightly less useful three new shutter sound effects).
The updates will be available this month on the Lumix support site and thanks to the good people at Imaging Resource for the heads-up.