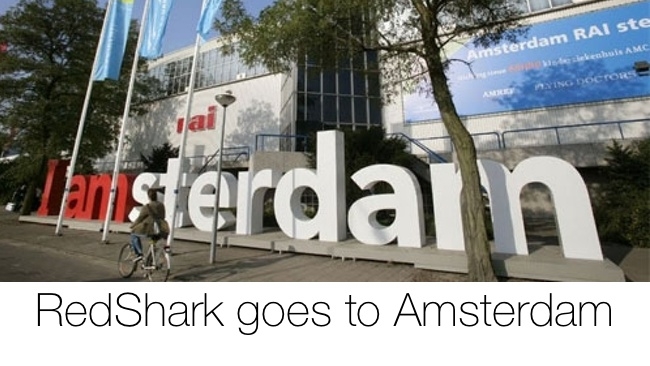 There was a lot of news at IBC2014, particularly on the camera and camera accessory front, and we published a lot of stories as a result (with more still in the pipeline). Here, in case you've missed any of our coverage, are the highlights so far (with added Photokina).
Adobe Updates Creative Cloud Video Apps
Atomos enters battery market with Power Station
Atomos Shogun 4K recorder shipment-ready!
Blackmagic's purchase of Eyeon Fusion will send shockwaves through the post production industry!
Canon 7D Mark II debuts, but what does it mean?
Canon's new UHDTV standards & improved 4K workflow
Every Blackmagic Design announcement from IBC2014
FT-One Opt, 4K 900fps from a kilometer away!
G-Technology announces 8-bay 64TB Thunderbolt 2 RAID
How to properly use Skype in your studio
It's time to start getting ready for the CION
New from RED: 7-inch touchscreen and interchangeable OLPF filters
OFFHOLLYWOOD's Accessories for RED cameras!
Panasonic's 4K point-and-shoot camera, the Lumix LX100
Samsung's NX1: The first 4K camera to record in H.265
SanDisk debuts World's Highest Capacity SD card - 512GB!
Skin your Blackmagic Production Camera 4k...with wood
Sony adds Super35 CMOS sensor to 4K XDCAM range
Sony PXW-X200: HD XDCAM with wireless streaming
Teradek Beam sends 50Mbps H.264 over 2500ft