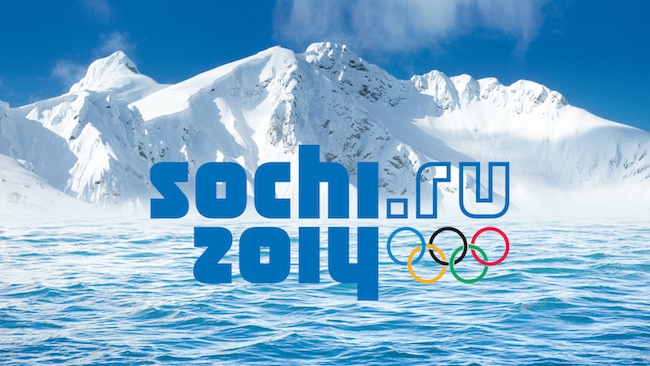 There is frustratingly little information about the 4K shooting schedule of the Winter Olympics around, but Panasonic might just have let something major slip.
The problem is that the IOC and peripatetic host broadcaster Olympic Broadcast Services positively discourage people writing about what kit they use: they want to remain completely manufacturer-agnostic and not show any favours at all. So, while OBS is happy to tell you that it will be using 450 cameras to capture 1600 hours of footage, it won't give you the barest hint of what they are.
And the manufacturers that normally happily issue stacks of press releases talking about what kit is being used where are also stymied by draconian NDAs, which is why you see the odd story surfacing talking about Product X being used in 'the major winter sports event' as a bit of a clumsy work around.
Now, as an official sponsor of the five-ring circus, Panasonic is allowed a bit more latitude than that, so was able to issue a release titled 'Panasonic Delivers AV Equipment to Sochi 2014 Olympic Winter Games' at the end of last week. And buried in that release was a rather interesting sentence:
"In addition, in a new endeavour for the company, Panasonic will record the Opening Ceremony to be held in the Olympic Park in 4K with the cooperation of the IOC and OBS, which will be used as the company's own video production materials."
Why is this interesting? Well, Panasonic doesn't actually have any official 4K equipment yet. Back at IBC in September it said that it was prioritising development of its 4K VariCam and setting its launch date for 2014. It will support 4K shooting from 24p to 100/120p and boast a newly developed Super35mm size high sensitivity image sensor with 4K resolution. New 256GB Ultra P2 cards will also start shipping in conjunction with the new camcorder, featuring a high speed PCIe interface adopted to enable high speed data transfer.
The press release implies that this is all ready to go, but — and you have to read it a couple of times to pick this up — falls short of saying that it will be used in any 4K broadcast plans of the Ceremony. Presumably any fairly busy shooting schedule will require Sony kit to be fulfilled, which is also conveniently production proven.
With Sochi head, Dmitry Chernyshenko, even going so far as saying that the Games will be recorded in Super Hi-Vision (8K in other words), there is a very interesting story about Ultra HD set to emerge from 'the big winter sports event'. At the very least you have to assume that the 4K VariCam will be ready for NAB
Oh, and one more snippet from the release: Panasonic's supply of security cameras to the Sochi Olympic Winter Games is the largest in the history of the Olympic Games, running in at 6903 units. Make of that what you will.