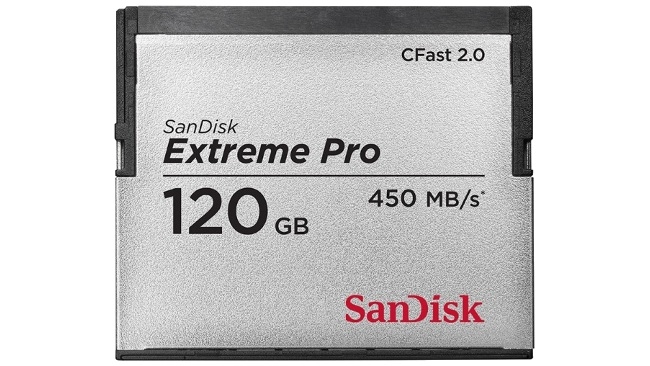 The mystery memory card format to be used by the Arri Amira is revealed it all its glory by Sandisk with their new range of super fast cards
Arri created a certain amount of bemusement with the new Arri Amira announcing that the new camera would support CFast 2.0 which lead people to wonder why they were supporting version 2 of a memory card format hardly anyone has heard of? Well it turns out that CFast is a version of compact flash that uses a SATA interface instead of the older PATA IDE disk interface used by the regular compact flash cards. Version 1 of CFast did rather slip by a bit unnoticed but now with the Amira, the CFast 2.0 format has got our attention!
Not backwards compatible
Sadly the new format is not compatible with the ageing compact flash format as the interface to the card is a standard SATA connector. Having said that the power connector is different to the standard SATA power connector too, so it will not connect directly to a SATA interface either. (This is possible with an adaptor cable though.)
Anyway, getting to the point, Sandisk have announced that they are releasing the first ever card to meet the CFast 2.0 specification and they are describing it as "the worlds fastest memory card" (as opposed to SSDs presumably). First out of the gate are 60gb and 120GB cards. Apparently write speeds for the new 120GB card top out at 450 MB/s (2333X say Sandisk) and the card is capable of recording the full 200fps from the Arri Amira.
Canon have also commited to supporting the new format. They are saying it will allow them to create a new generation of cameras supporting the UHD 4K standard. You can read more about it on the Sandisk website.
Tags: Technology