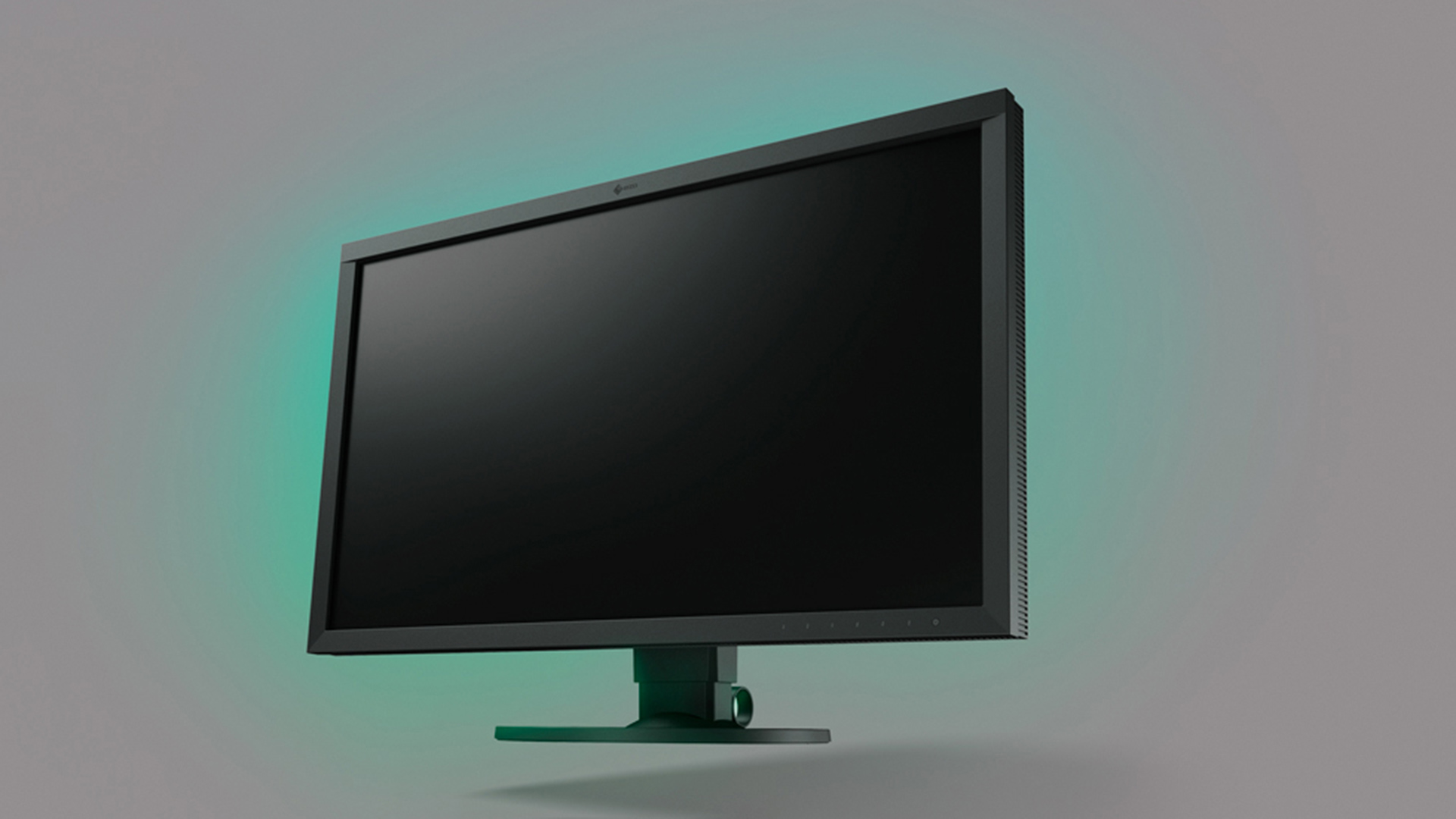 The world is currently rich with monitors boasting all sorts of amazing specifications. Eizo's ColorEdge CS2740 was announced around the end of last year and is described as "now shipping," so if you've felt hampered by the mere 2560-pixel-wide image on an existing 27" display, you can now have one that will give you all 3840 at once.
That's not really the point of this display, though. Yes, it's a proper UHD monitor of a size that just about makes UHD meaningful without practically headbutting the picture, but more importantly it's part of Eizo's CS range, which is designed to bring some of their most attractive features to – let's be frank – less well-funded parts of the market.
As such, the CS2740 (which is more or less a sequel to the 2730) gives us Eizo's popular built-in calibration feature and ColorNavigator software for a price that doesn't require one to be working in a major big-city boutique design studio.
There is risk in doing this for a company like Eizo; it certainly has a reputation to uphold. It probably won't take much luck for their high-end displays, including some big 4K dual-layer TFTs, to do the upholding; the panels they're probably using for those are capable of really stupendous results. Cost-wise they'll be vastly out of reach of most people, of course, so the CS range makes sense.
Long term calibration
In terms of the CS2740 we might question the long-term accuracy of a built-in probe on a monitor that'll probably be well under 2000 euros, but it'll likely be better than nothing. And frankly, nothing is what a lot of monitors in this range get, because the software alone to do meaningful calibration on any given display costs at least that much.
The 2740 is not an HDR display (though 350 nits is plenty otherwise), nor does it offer any particularly outlandish colour modes (99% of Adobe RGB is completely everyday for a desktop workstation display). There is no SDI; it's an HDMI or DisplayPort monitor. It does support 10-bit inputs, if your graphics card will do it, with 16-bit internal processing to ensure enough bits make it through the mill to keep things looking smooth.
As regards the picture processing it's worth noting that it supports refresh rates all the way down to 23Hz, which isn't a specification that is much discussed but the ability to go slowly makes things a lot easier if we're using it to view video material rather than a computer desktop. There are more HDMI outputs in the world that will deal with 2160p24 than the same resolution at 72Hz, which is sometimes all things will handle these days.
Beyond the imaging there's the usual accoutrements of a modern desktop monitor; particularly, it has USB 3.1 generation 1 ports both upstream and downstream, which might make for one less bit of gear involved in a card offload. We'll have a look at one when it becomes available, which should be very soon; various websites suggest it is shipping now.