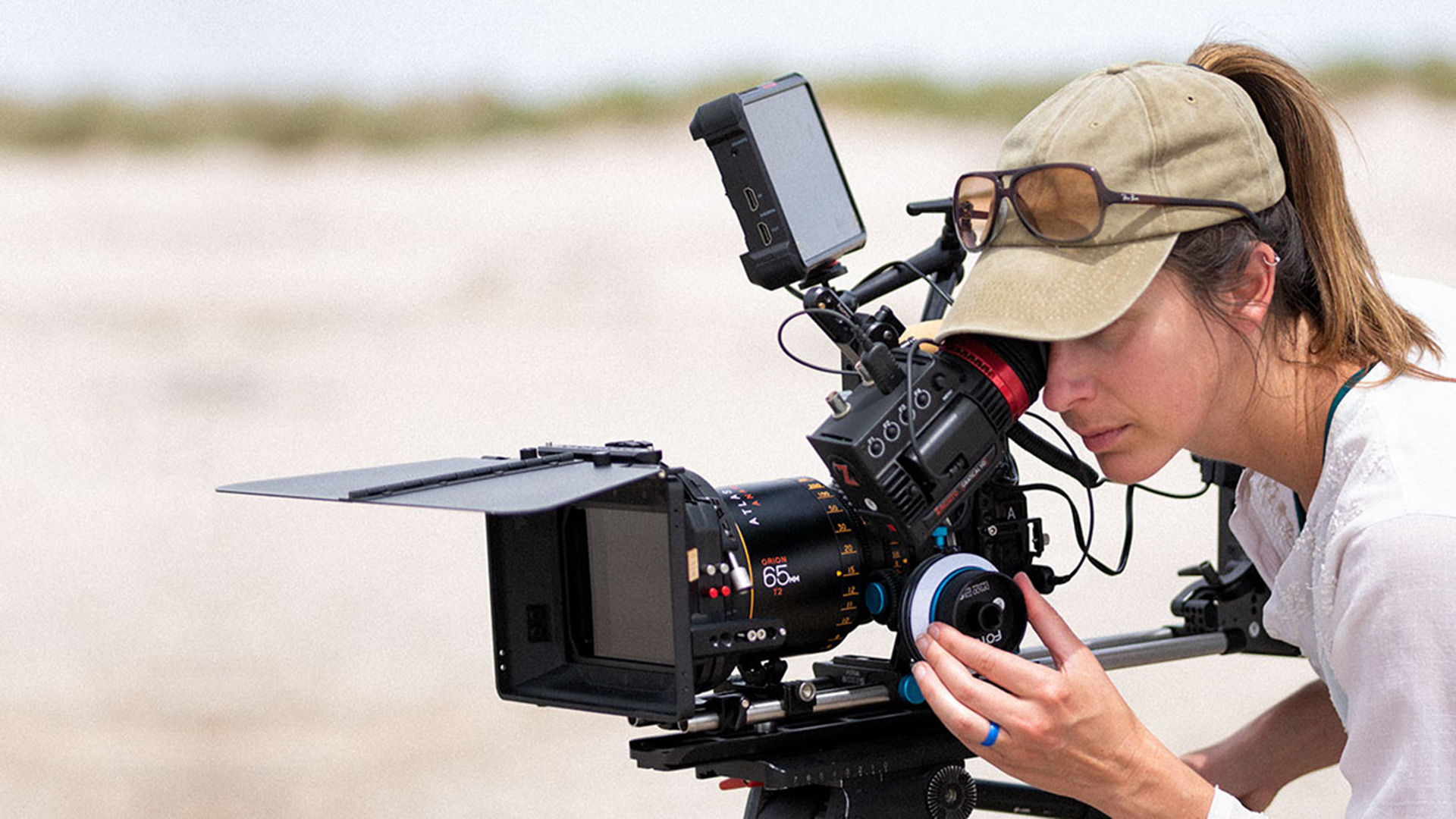 Mirrorless hybrid cameras have opened up a world where the only limitation is your imagination.
The Panasonic DC-S1H caused a stir when it was announced in 2019. Here, for the first time, was a full-frame cinema focussed hybrid camera that could record 6K internally to a lightly compressed codec. There are good reasons why the camera has been given the nickname "Varicam Micro" by some, not least because footage from the S1H intercuts so well with cameras many times its price.
But while the S1H is deservedly in the spotlight right now, the Panasonic S series as a whole brings a whole host of things to the table, and one of those is sheer versatility. Need to shoot truly cinema quality video footage? No problem. Need to take that same imagery in some of the harshest environments on earth? No problem. Need to take ultra high quality stills while on location? Again no problem.
Whether you are using the top of the range S1H, or its stablemates, the S1 and S1R, the beauty of cameras such as this is that they can be easily rigged up and down for any job.
For a studio or narrative production they can be fully equipped with cage accessories, add-on monitors, external recorders, matte boxes, and follow focus rigs. But if you are out shooting a documentary or adventure sport where you might need to be roped up on a rock face, or rafting down the Colorado River, the Panasonic S series cameras can be pared down to a bare bones configuration. And by doing so you'll be making no compromises in the quality of the imagery that you will record, or the still images you take.
The Panasonic S series cameras take versatility to a new level. Image: Panasonic
Adaptability
It's this type of adaptability that makes the Panasonic S camera series masters of all trades. With full weatherproofing in their base configuration you don't have to worry if you are caught in the pouring rain or a sandstorm. From a comfortable warm studio to a rain forest on the furthest side of the planet, these cameras have you covered for every eventuality.
The Panasonic DC-S1H is the only full-frame hybrid camera currently capable of shooting 6K internally at a true integer 24fps. On the other hand 4K can be recorded at up to 60fps giving great options for both standard cinema frame rates and slow motion in ultra high resolution. With the forthcoming 5.9K ProRes RAW output over HDMI update, your options will be further increased for recording some of the highest quality footage possible in a camera this size, with all the advantages that a full-frame sensor brings.
5.9K gives you more options in post production for reframing or stabilising shots, and it also gives the added advantage of giving you supersampled 4K if that is to be your final output.
When it comes to using the S1H in the field, it's clear to see that mirrorless hybrid cameras have come on leaps and bounds since this type of system started to be used regularly for video production. The S1H is equipped with an Optical Low Pass Filter (OLPF), which is designed to all but eliminate moiré and aliasing, something that in previous years would have been unheard of for a camera like this.
But if your budget can't quite stretch to the S1H, or you have more focus on stills photography, both the S1 and S1R offer their own unique advantages. The Panasonic DC-S1 for example is slightly more compact than the S1H making it more portable. The 4K footage that it records internally is lighter on storage requirements than the S1H, but with an optional upgrade it is capable of outputting a full 10-bit 60p 4K signal over HDMI to an external recorder, as well as recording 10-bit 4K internally up to 30p.
The S1R with its momentously high resolution 47.3MP sensor is the camera you need if your focus is mostly on stills, but you occasionally want to take high quality video. Using a unique High Resolution mode, which uses sensor shift technology, the S1R is capable of taking photographs of up to 187MP.
Lens versatility
Then there's the matching Panasonic L Mount lenses, which fit onto the entire S line. Traditionally stills lenses were quite awkward to use for video, particularly if you were used to manually focussing. Panasonic's L Mount range is fully compatible with the S1 series' Linear focus ring mode. This setting makes the focus ring behave much more like a traditional video camera lens, making it easy to achieve both accurate focus, and nice, smooth manual focus pulls. Additionally the camera can be set to remember the focus point that the lens is set to, even if you turn the camera off.
The shallow flange length of the L-Mount allows for a huge variety of lenses to be adapted for use on the camera. From vintage stills lenses through to PL Mount cinema glass, your options are vast. But the S1H goes a step further by enabling users to take advantage of anamorphic lenses for the ultimate in cinematic looks.
The Panasonic S series shows that the mirrorless hybrid camera has reached a stage of maturity where users do not have to feel that they are compromising in any given capability. With full approval from major broadcasters, the S1H is a camera that will handle pretty much anything you can throw at it in some of the most challenging conditions, while the S1 and S1R give freedom of choice to "photographers who shoot video".
To see how the Panasonic S series can benefit you, visit the Panasonic website, and don't forget that you can now rent the S1H for a limited time offer of $99 per week.