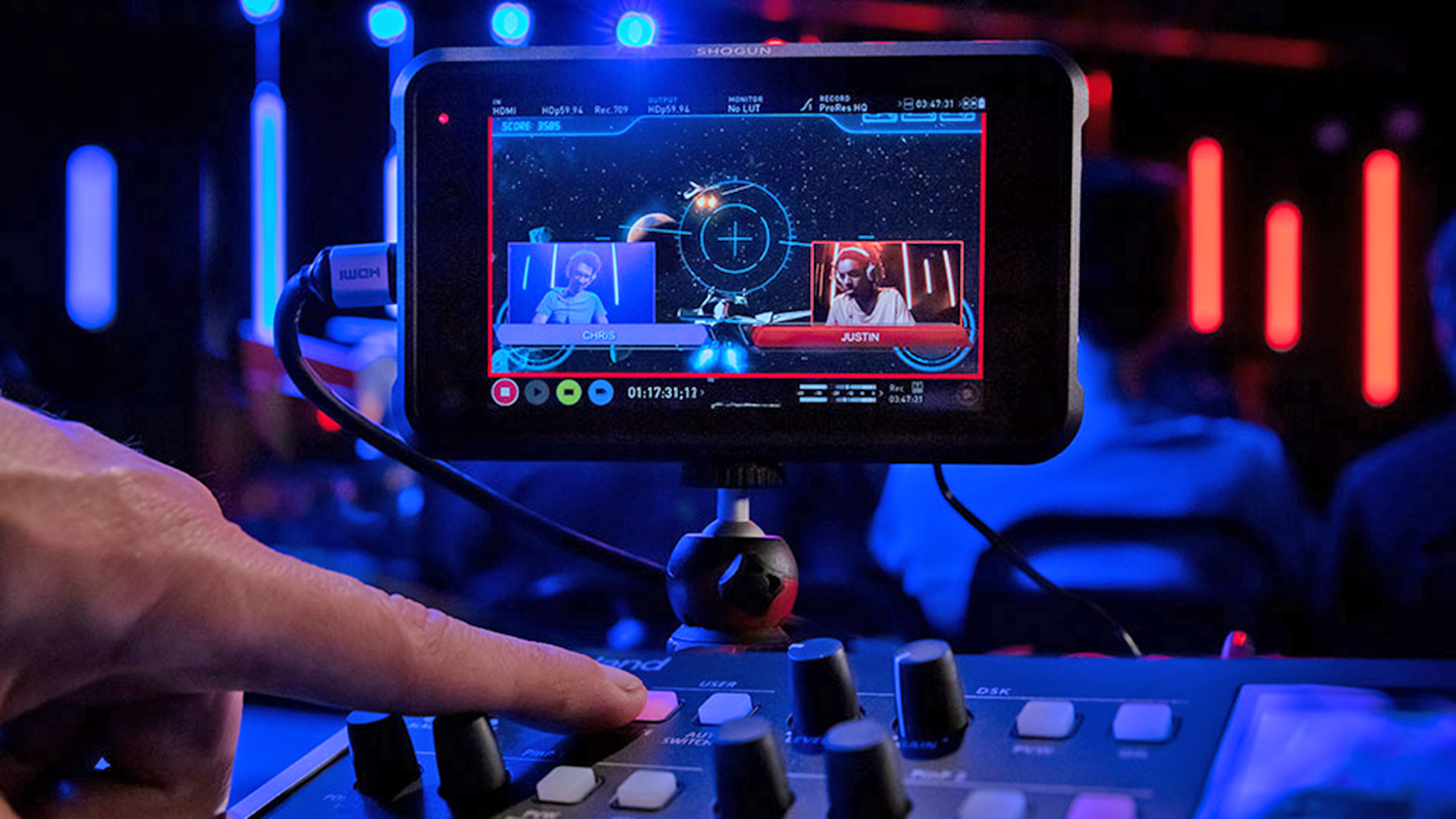 For live event video producers, a new collaboration has been announced by Atomos and Roland that can really help streamline live event, multi-camera workflows. You'll be able to trigger recording up to 3 Atomos monitor-recorders directly from the switcher, helping to save time, so you can focus on the production.
Roland designed the V-8HD HD switcher to be an affordable solution for live video, multi-camera productions. It ships with 8 HDMI inputs and 3 HDMI outputs, you can add multiple cameras to film the event. Two of those inputs include scalers, perfect for gaming consoles or smartphones.
When you connect the Roland V-8HD to any Atomos monitor-recorder, the switcher can trigger, monitor and record via Atomos Protocol. This really streamlines how you shoot a live event, and helps to make your production move faster and more efficient. In addition, you will be able to monitor the recording status of certain cameras on the Atomos monitor-recorder.
In the past, a setup like this would you cost thousands of dollars, and that's before adding in the costs of renting or buying multiple cameras to film, even if they're GoPro's. The V-8HD starts at $1995 USD, and is aimed at those looking to offer their clients professional live video, multi-camera production without breaking the bank.
Roland V-8HD HD Switcher Specs:
Highly portable, weighing just under 4.5 lbs (2 kg)
4.3-inch multi-view display
8 HDMI Inputs, including 2 scaler inputs (for smartphones and gaming consoles)
3 HDMI Outputs
Multiple inputs such as composite
18-channel digital audio mixer
8-Bit, 4:2:2 Video Processing
Up to 1080p60 Resolution
Multi-Format, HDCP Support
5-Layer Effects Engine for graphics and Picture-in-Picture windows
Memory presets
3 automatic-switching modes
iPad touch-interface app (free)
BOSS single or double footswitch, which offers over 100 different switcher commands (sold separately)
Atomos has been making affordable and powerful monitor-recorders for some time now, and the Roland V-HD switcher supports all of their products, including the affordable and powerful Ninja V. This award winning monitor-recorder starts at only $695 USD, and comes with a 1080p touchscreen display and supports 10-bit HDR video and up to 4K60p recording via HDMI. But keep in mind that the Rolando V-8HD supports 1080p60 video.
You can get more information about the Roland V-8HD HD Switcher here.
And Atomos' monitor-recorders.