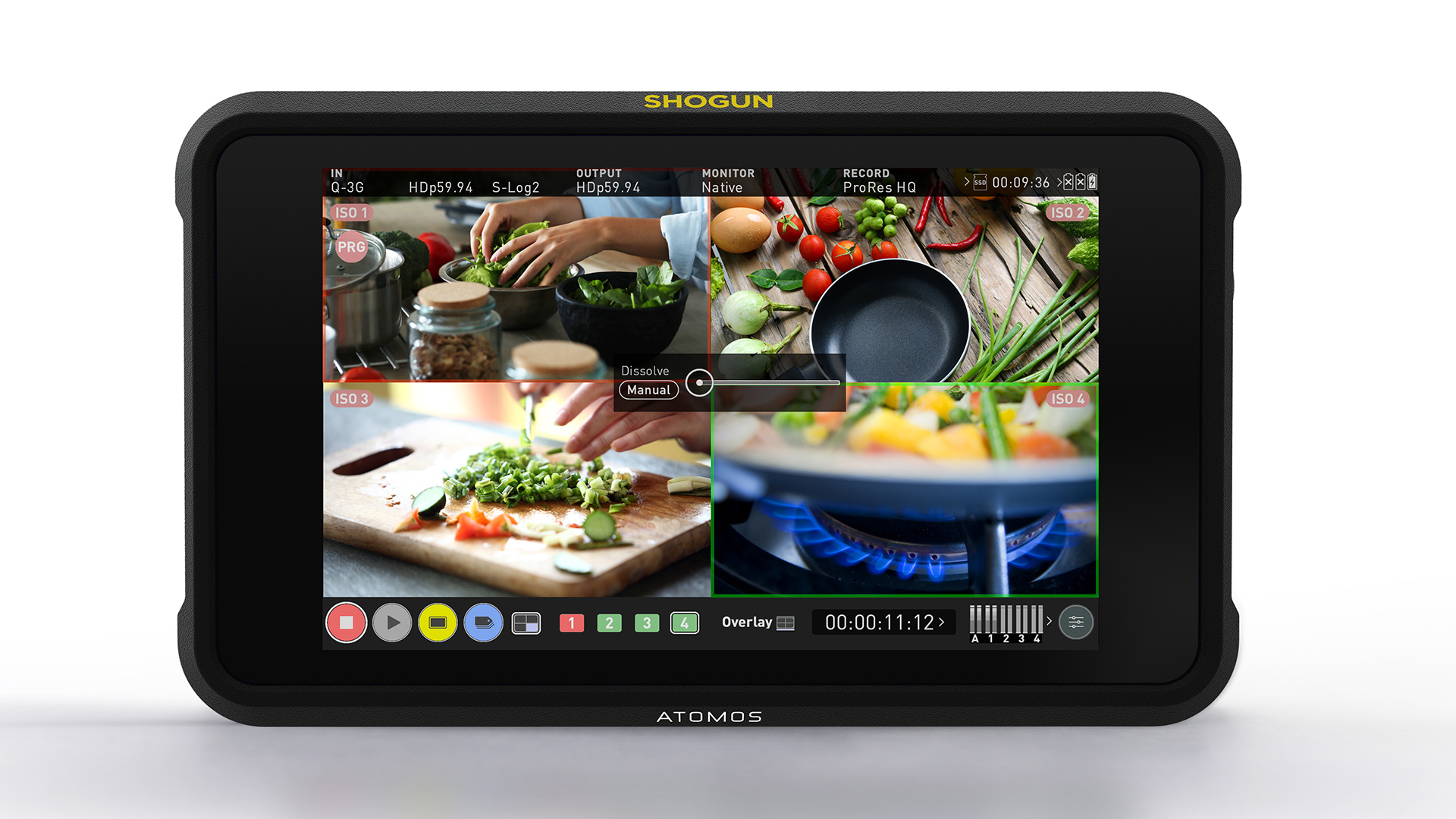 Following on from the asynchronous update to the SUMO monitors earlier this year, Atomos has now enabled multi-camera switching on the Shogun 7.
The new AtomOS 10.4 update, available for free from the company's website, adds touch controlled switching, quad monitoring and ISO recording functionality. The new capabilities cater for the rexording of four input streams of up to 1080p60 via SDI plus a program channel recording. The switch feed is then fed out to HDMI and SDI (both can be output simultaneously).
Just like the SUMO, the switching is asynchronous and are recorded to ProRes or Avid DNx. The recording streams are edit ready, with metadata describing where the cuts are, ready to be fine tuned in FCP X. The metadata includes details of transition types.
During multi-cam capture 2-channel audio is taken from each input device, but it is also possible to input a stereo 'master' feed into the Shogun's analogue audio-in. Audio can follow each feed as they are switched, or you can select any audio source as the master source.
While users can view all four streams on-screen simultaneously, each of them can also be brought up full screen where monitoring tools such as waveforms and peaking can be displayed to ensure the quality of each recording.
This is a long awaited update to the Shogun 7, and is very significant in terms of the overall price point versus more traditional methods of switching.
Visit the Atomos website for more information and to download the update.