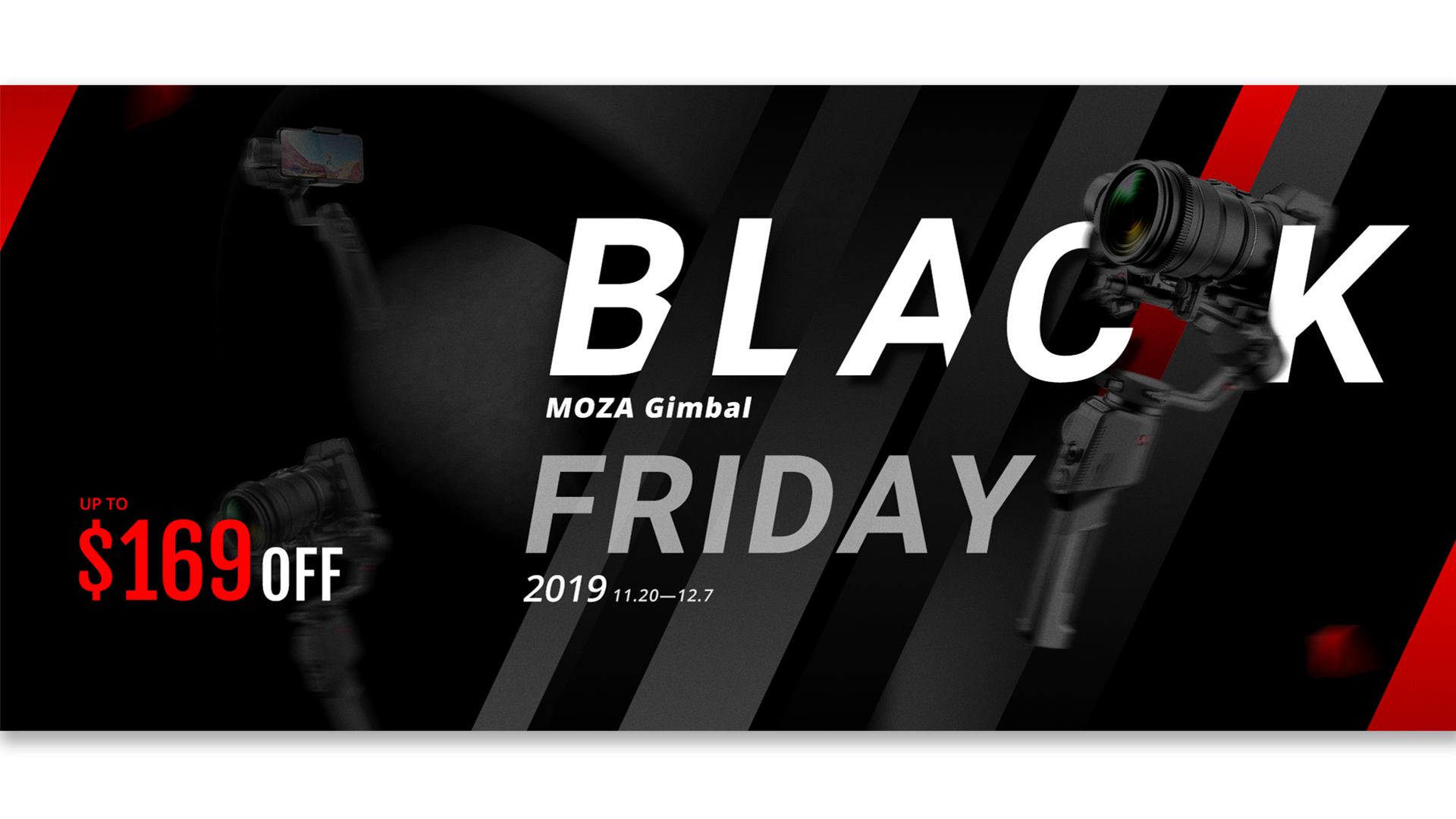 Black Friday is fast approaching, and if you need a gimbal, now is your chance to get a great deal.
Gudsen MOZA has some fantastic deals on gimbals this Black Friday with up to $169 off the normal retail price. The deals are available now until December 7th, 23:59 (PST), and they apply to the following models:
Magnesium-alloy technology allows the ultra-light MOZA AirCross 2 to provide seamless cinematic shots with one hand. Featuring a 3.2kg (7 lbs) payload capacity, the MOZA AirCross 2 is capable of supporting most mirrorless and DSLR cameras on the market. The advanced software technology allows users to set up the roll arm of the device at either side, allowing the camera to be mounted on either the left or right side, making balancing much easier. Paired with a MOZA Slypod and FPV Mode, you can create swooping cinematic shots with ease!
The MOZA Air 2 three-Axis Hand-Held Gimbal is an excellent companion to the Nikon Z 6, offering versatility, compatibility, and reliability. Featuring a maximum 9 lbs payload capacity and a 16-hour battery life, Smart Time-lapse, 8 Follow Modes, Intelligent Operations, compact design, and the entire MOZA Ecosystem including iFocus (Intelligent Wireless Follow Focus System), MOZA Air2 is ideal for the ultimate in cinematic imagery using the latest compact mirrorless cameras.
MOZA Mini-MI features motion timelapse video and Live Streaming, allowing you to record and share your footage at the touch of a button. Switch easily from landscape mode to portrait at anytime to create perfectly framed shots, whatever you are shooting. Whether you are a professional filmmaker or amateur videographer, you can use the MOZA Mini-MI to maximize your camera's potential.
The MOZA Mini-S simplifies your filming experience with less time spent on setup, leaving more time for your creativity. The MOZA Mini-S can be extended in length to 18 inches, giving you a perfect vantage point to capture those unmissable moments.
The MOZA AirCross is designed to be the most compact, ultra-lightweight and portable camera stabilization system, and supplies a long lasting (12hrs) power source to power both the camera and gimbal.
The MOZA Air features the same advanced technology and high-quality materials as the MOZA Lite 2, but with an enhanced appearance and improved stabilization performance. Made from aerospace industry-grade aluminum, it weighs just 2.4 lbs (1.1 kgs). The sleek, unified design has no exposed wires, a compact structure, and powerful automobile-grade motors with high-resolution encoders, making it one of the the most reliable camera gimbals in the industry.
The company will also be announcing exciting giveaway events.
MOZA will be giving away a total of $2,000 worth of Gift Cards & Prizes, including up to $300 Gift Card, MOZA AirCross 2, MOZA Mini-S, and MOZA M.
If you've always wanted to take more stable shots on the move, there's no better time than now.
To keep fully up-to-date with everything on offer, visit the Gudsen MOZA website.