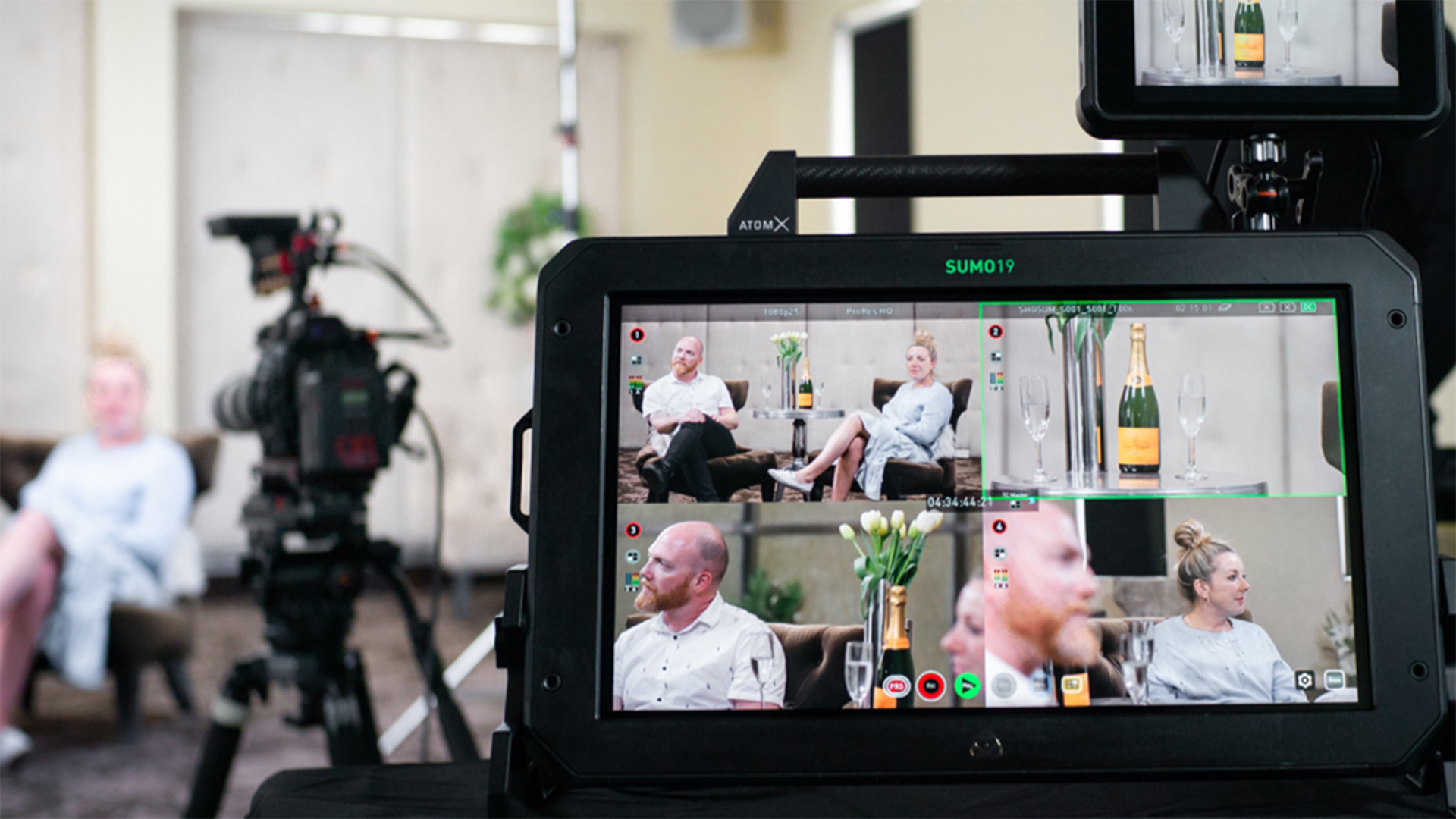 It might have been a while coming, but asynchronous multi-cam live switching for the Atomos Sumo 19 is finally here!
Today is the start of the Inter BEE show in Japan, and Atomos has chosen the event to announce AtomOS 9.2 for the Sumo 19, which adds the long awaited multi-cam switching that users have been clamouring for.
We understand some users were, shall we say, annoyed at having to wait so long for this, but the technical challenges involved are not minor. And there is no other product on the market that offers this type of functionality in such a convenient way.
The update allows up to five 1080p60 streams to be recorded simultaneously (four cameras plus output) with four seperate ISOs and recorded in either ProRes or Avid DNx codecs. This can all now be done without the need for genlocking cameras together, and switching cameras is as simple as touching the screen.
The beauty of the system is that each time the camera is switched, a metadata tag is added as a 'cut point', which gets written as part of an XML file. This can then be imported into a compatible NLE (initially FCP X, but it can be converted to other formats), meaning that your live edits are already in place, ready for fine tuning.
Furthermore the touchscreen can be configured to produce different effects. For example you could configure it to create a dissolve when you double tap on a camera. This also gets written to the XML file.
The new free update will be available from 13th Nov from the Atomos website.