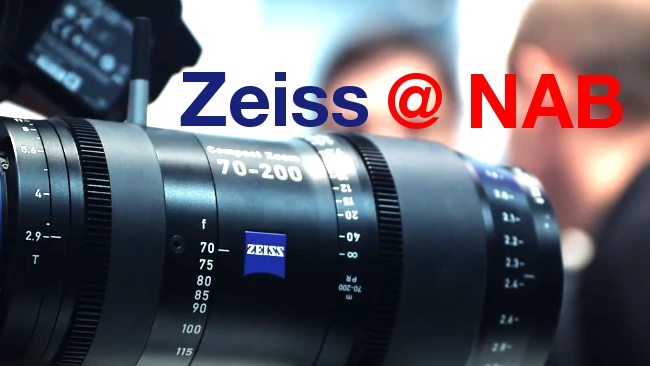 Not quite ready to put NAB 2013 in the books? Then here's a treat, courtesy of Zeiss: the company's NAB 2013 highlight reel, showcasing new compact zoom and anamorphic lenses!
After an event as big and as important to our Industry as NAB 2013, there's always a period where we all collect our breaths from the intense rush of news. But these days after NAB are also an opportunity for companies to put out videos recapping their latest innovations, to keep their tech fresh in the minds of info-weary professionals. Legendary lens maker Carl Zeiss is no exeption in this regard.
In it's 2013 NAB video, Zeiss used the occasion to introduce a line of compact cine zooms, featuring the 28-80mm and the 70-200mm, both at a constant T2.9 and sporting user-interchangeable lens mounts, as well as the list price of $19,900 (did somebody say rental?). Zeiss also teased a 35mm Master Anamorphic, which is a part of an upcoming line of anamorphic lenses and will be sold exclusively through Arri. Seiss says it's the "first anamorphic lens designed for digital cameras." You'll have to watch the video to find out how they look.