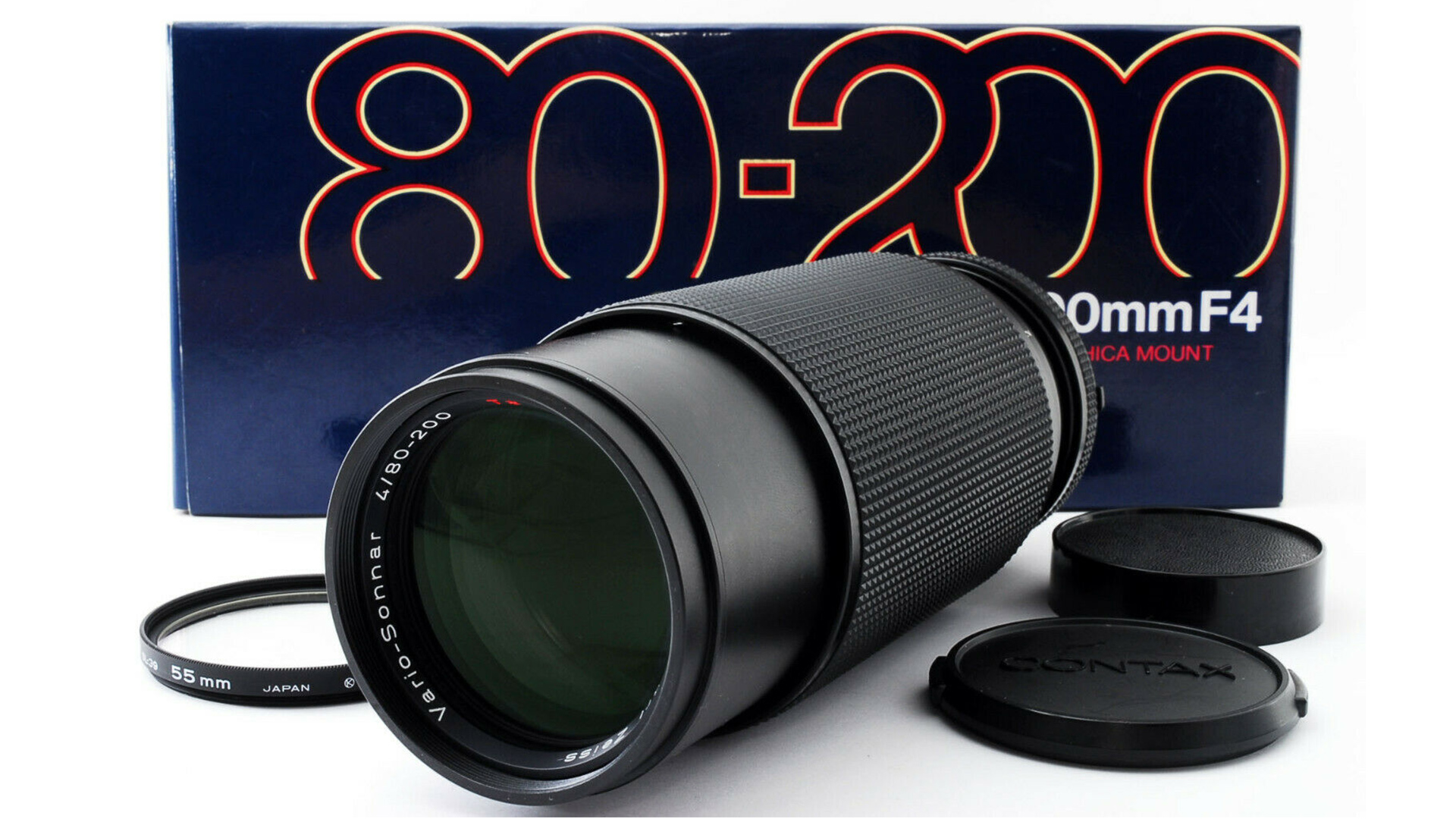 In the continuation of our series on the classic Carl Zeiss Contax lenses for video, we look at the venerable Vario-Sonnar 80-200mm f/4.0, and often overlooked zoom lens that can be had for a steal of a price.
Read parts 1, 2, of this series.
With frame video cameras becoming more affordable, click here for our introduction to this evaluation series of the classic Carl Zeiss Contax full-frame lenses for the digital video age.
My next Zeiss Contax lens review is another 'sleeper', the easy to find and very low-cost Vario-Sonnar 80-200mm f/4.0 constant aperture zoom.
80-200mm diagram
Main Features:
Construction: 13 elements in 10 groups
Weight: 685g
Filter thread: 55mm
Angle of View (full-frame) 30: Wide > 12: Tele (degrees)
Why would I want one?
legendary Zeiss T* coating
Very low distortion across the entire zoom range
Minimal 'breathing'
'One touch' zoom operation
image position remains constant across the zoom range
Constant aperture of f/4.0 across the 2.5:1 zoom range
Easily found second-hand and at relatively low cost!
The Carl Zeiss 'Contax' Vario-Sonnar 80-200mm zoom is a great follow up to my previously reviewed 35-70mm as it shares a constant aperture, albeit at f/4.0, across the slightly larger 2.5:1 zoom range (video makers searching for more constant aperture zooms can also seek out the rarer but considerably expensive Zeiss Contax 70-210mm f/3.5).
Typical of all Zeiss Vario-Sonnar designs of the period, the 80-200mm f 4.0 features a 'one touch' push-pull zoom operation with just two control rings. The iris can easily be de-clicked as with all Contax lenses and the main ring operates the zoom and focus in one-handed operation. Although the barrel extension precludes use with a matte box, the one-handed operation makes for some very efficient video use.
Click here to download the set of original uncompressed 3:2 format DNG files as reproduced in this review. As always, images were captured with the lens' iris wide open at maximum aperture and at 0dB Gain (ISO 200) on the camera so you can expect even better performance when stopped down. Expect to pay around 150-400 USD for a good second-hand example of this often-overlooked lens.
FF vs S35 Angle of View with the Zeiss Contax Vario-Sonnar 80-200mm wide open at f/4.0 (80mm)
FF vs S35 Angle of View with the Zeiss Contax Vario-Sonnar 80-200mm wide open at f/4.0 (200mm)
Image typical of those produced by the Contax Vario-Sonnar 80-200mm f/4.0
Tags: Production