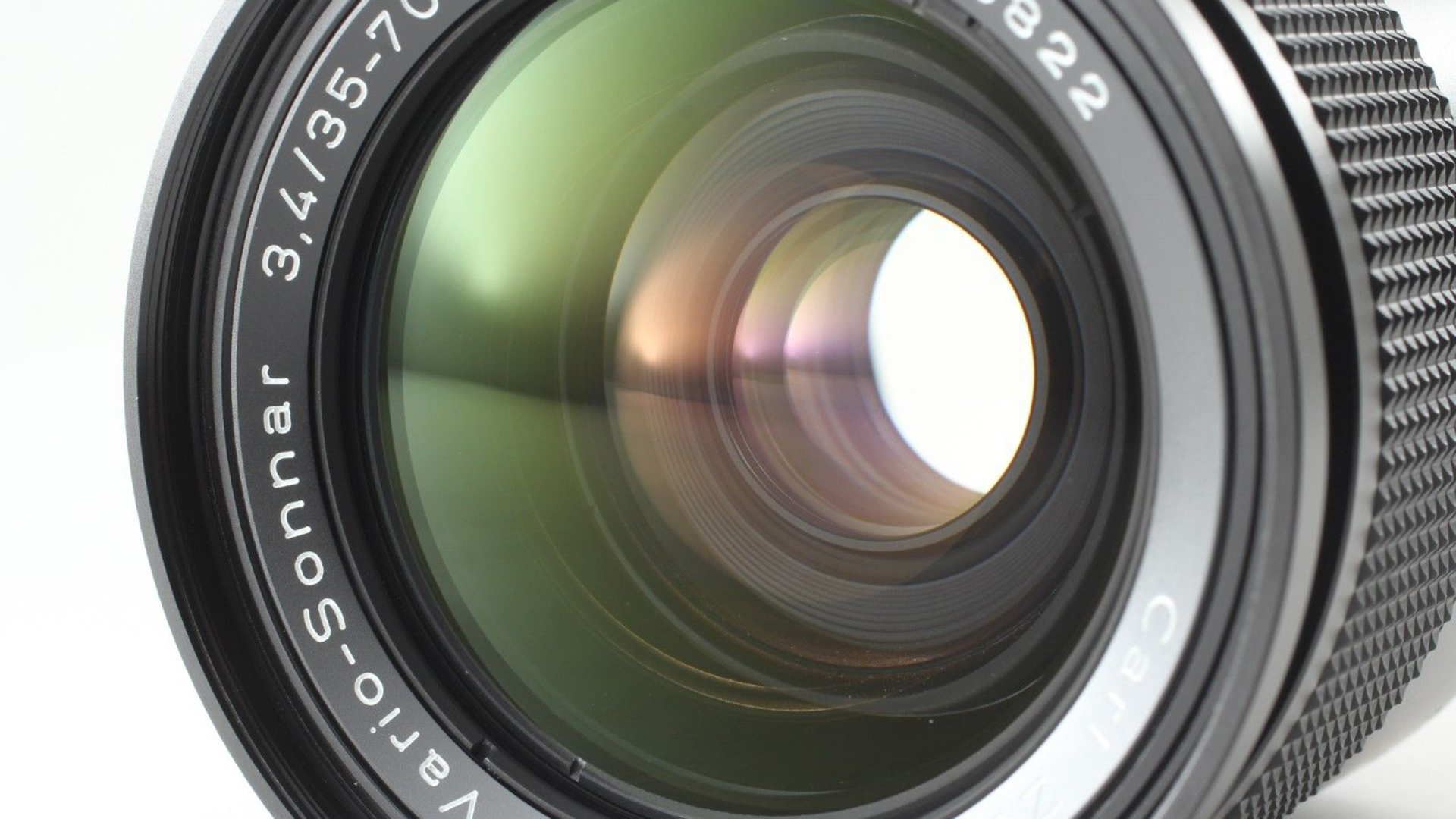 The classic Carl Zeiss Contax lenses make for excellent glass on modern cameras. Craig Marshall evaluates the Vario-Sonnar 35-70mm f/3.4, a lens so good that it became known as a variable prime.
With full frame video cameras becoming more affordable, click here for our introduction to this evaluation series of the classic Carl Zeiss Contax full frame lenses for the digital video age.
My first Zeiss Contax lens review is a real 'sleeper', the often overlooked Vario-Sonnar 35-70mm f/3.4 constant aperture zoom.
Main Features:
Construction: 10 elements in 10 groups
Weight: 475g
Filter thread: 67mm
Angle of View (full frame) 63: Wide > 34:Tele (degrees)
Why would I want one?
T* coating
Lightweight & Compact
Minimal 'breathing' (except in the Macro range)
Constant aperture across the 2:1 zoom range
sharp as a tack!
includes Macro focusing
if you buy only one Contax lens, this is the one to get.
Purists tend to avoid zoom lenses as they are usually a compromise. Not so with this beauty from Carl Zeiss. The Vario-Sonnar 35-70mm f/3.4 is considered by many as a true 'variable prime' such is its speed, sharpness, contrast and very low distortion across the entire (though limited) zoom range. Typical of all Zeiss Vario-Sonnar designs of the period, the 35-70mm features a 'one touch' push-pull zoom operation with just two control rings. The Iris can easily be de-clicked as with all Contax lenses and the main ring operates zoom & focus in one handed operation. Although the barrel extension precludes use with a matte box, the one-handed operation makes for some very efficient video use.
Photographers the world over rave about this lens which is said to exhibit a noticeable 'pop' in picture quality at certain settings where DoF, Focus and Contrast all conspire together to offer almost '3D' picture properties.
Click here to download the set of original uncompressed 3:2 format DNG files as reproduced in this review. Expect to pay around US$450-500 for a good second-hand example of this lens.
Full Lens Data Sheet PDF download here.
FF vs S35 Angle of View with the Zeiss Contax Vario-Sonnar 35-70mm wide open at f/3.4 (35mm)
FF vs S35 Angle of View with the Zeiss Contax Vario-Sonnar 35-70mm wide open at f/3.4 (70mm)
Image typical of those produced by the Contax Vario-Sonnar 35-70mm f/3.4
Camellia flower captured with the Zeiss Contax Vario-Sonnar 35-70mm in the Macro range
Tags: Production