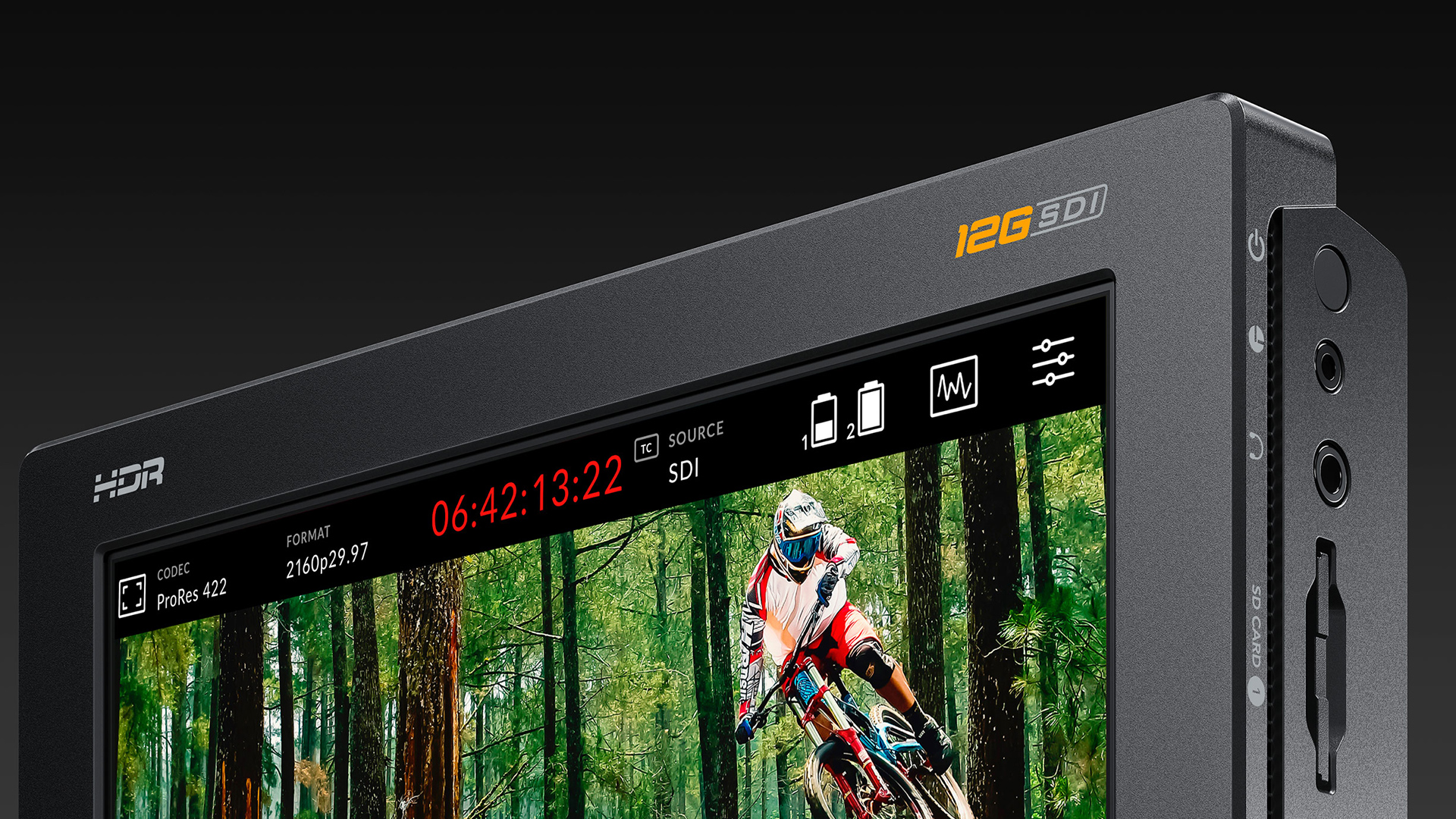 A good external monitor or recorder is now an essential accessory to get the very best out of the latest cameras. Here's a rundown of some great 5" options whatever your budget may be.
From being able to effectively monitor your footage on location, through to HDR and the latest crop of RAW capable cameras, an external monitor or monitor/recorder is one necessity that's hard to shoot without.
With the vast majority of cameras now relying on built in LCD displays rather than traditional EVFs, an external display lets you judge your footage without eye strain in a wider variety of circumstances than the stock built in camera LCD allows, particularly if you are dealing with the latest HDR systems such as HLG.
Crucially, if you want to access the raw recording features of modern cameras, then you will need a system that will cater for it. Luckily there's a great amount of choice on the market right now, and it is growing all the time. Here's a run down of of monitors that will get you up and running, even if you don't have a huge budget to work with.
If money is an object it doesn't mean you have to settle for second best. The Feelworld F578 is a monitor that gives you most of the assistive functions you need, such as focus assist, zebras, false colour etc in an extremely affordable package.
The F568 comes complete with a low profile tilt arm so it is ready to mount straight onto your camera, and a dual purpose battery plate that can cater for both Sony F970 and Canon LP-E6 batteries in one mount.
If you are shooting outdoors the device also comes with an easy to install sunshade. It might not have all the features of its pricier competitors, but it does represent exceptional value for money.
The Shinobi is closely related to Atomos' Ninja V. But while the Ninja V acts as a monitor/recorder, the Shinobi focuses purely on monitoring.
Its 5.2" 1920x1080 display is extremely bright at 1000nits, making it highly viewable even in outdoor conditions. It's incredibly light, too, weighing only 196g, so you can mount it onto any mirrorless camera or DSLR without making it heavy and cumbersome.
It features 1/4" screw mounts on both the top and the bottom of the chassis, making for some versatile mounting options. And if you do a lot of run and gun filming, the Shinobi has a very low power draw of between 4-7W, so it's often possible to film all day on one battery.
It can recognise all the most popular Log style outputs from different cameras, and gives you all the assistive features, such as waveforms, focus assists, zebras etc that you'll ever need, all wrapped up in a ridiculously easy to use interface.
SmallHD has a reputation for making high quality gear that doesn't cost the earth. The FOCUS 5" is no exception. The 5" 1280x720 resolution display is capable of 800nits peak brightness, and supports HDMI resolutions up to UHD 4K via HDMI.
At 106.31g without the battery the FOCUS 5" is incredibly lightweight, yet SmallHD has managed to do this without compromising build quality in any way.
Power is through inexpensive Sony L-Series batteries. And with a power draw of between 6-8.4v this monitor will stay powered on for long periods.
The list of assistive features is comprehensive, with waveforms, false colour, focus assist, 3D LUTs and pixel zoom being a few of the options available.
Conveniently each monitor ships with a cold shoe mounted tilt arm, so it's ready to mount straight onto your camera right from opening the box.
The 5" Video Assist 12G HDR follows on from the highly successful Video Assist and Video Assist 4K series, which both gave an affordable way to monitor externally for users across the world.
The 12G HDR version brings with it a whole host of new features, including a brand new 2500nit HDR display and Blackmagic RAW recording abilities, alongside the existing ProRes and Avid DNxHD options.
Despite its small size, the 5" 12G HDR Video Assist doesn't skimp when it comes to connectivity. It's one of the only 5" HDR monitor/recorders on the market to take both HDMI and 12G-SDI inputs.
The device will record to SD cards via a single card slot, or alternatively users can connect an SSD drive to it via the USB-C connector and record directly to it.
The Video Assist 12G HDR supports BRAW recording from popular cameras like the Panasonic EVA1 and the Canon C300 Mk II, with more cameras coming soon. Recording to BRAW gives huge performance benefits when working with data-rich images in applications like DaVinci Resolve.
The Atomos Ninja V is the elder sibling to the Shinobi. It is one of the most popular 5" monitor/recorders out there, and for very good reasons.
With a peak brightness of 1000nits it is perfectly viewable in a huge range of circumstances. With a highly intuitive and easy to use AtomOS user interface, the Ninja V gives you all the assistive functions you need without getting in your way.
The Ninja V records to SATA III SSDs, meaning long record times are possible, with the resultant footage being ready to edit straight off the storage.
The Ninja V also has two aces up its sleeve. The first is an open expansion port, which gives it a modular-like expandability, featuring bi-directional high speed video, audio and power. An example of this is the AtomX SDI module, which allows users to connect to additional monitors and recorders via SDI. The Ethernet/NDI module lets the Ninja V transmit, distribute, or receive and monitor NDI from any NDI source.
Lastly, it can record ProRes RAW over HDMI, giving owners of cameras such as the Nikon Z 6 the ability to really make maximum use of their camera's abilities, with further cameras coming further down the line.