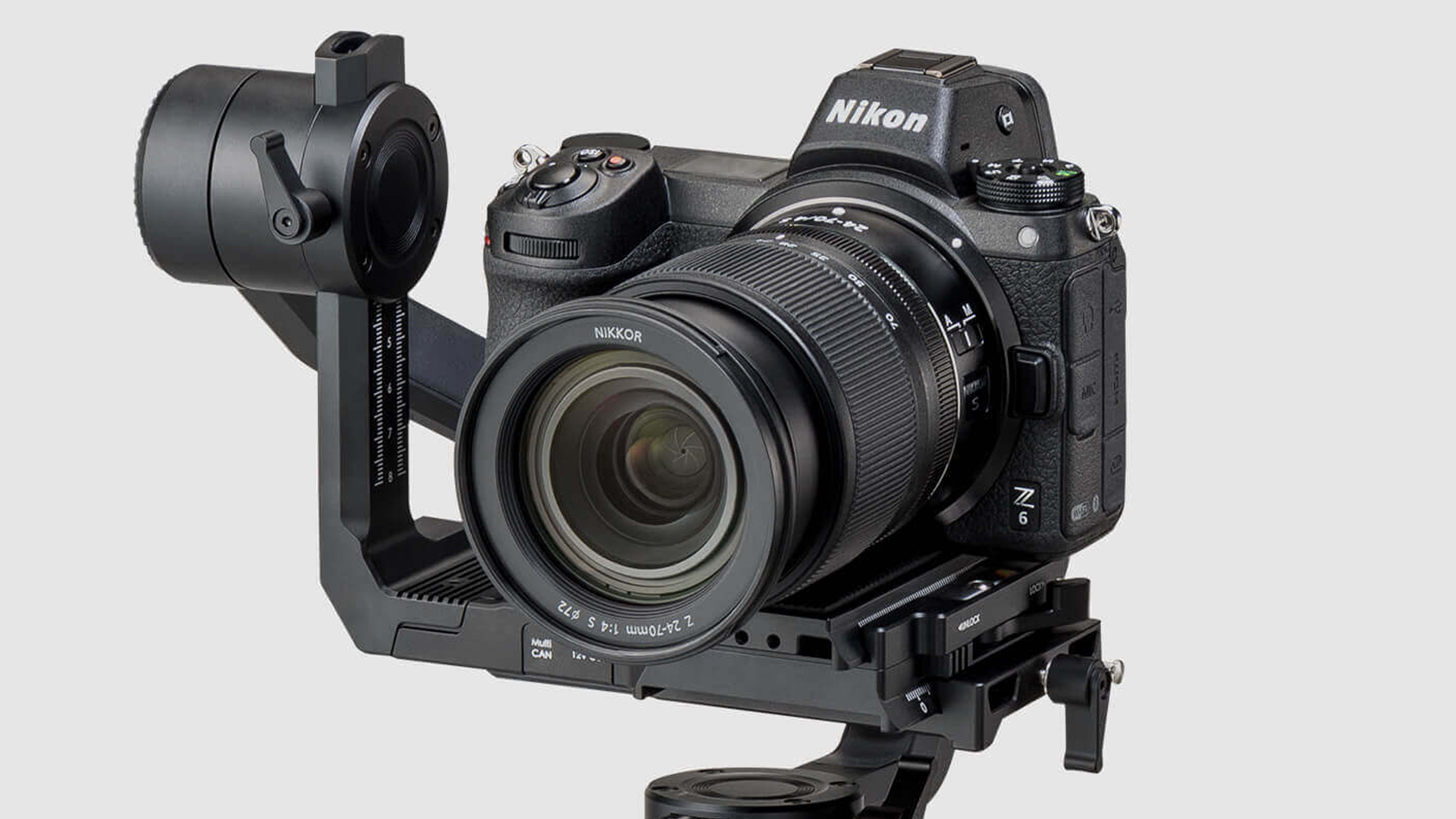 Review: We take a look at Nikon's all-in-one Filmmaker's Kit, a package designed to get you production ready from the off with the company's Z 6 mirrorless camera.
The Kit
The Filmmaker's kit includes a Z 6 camera, a Nikkor 24-70 f4 lens, an adapter for Nikon's wide selection of SLR lenses, a Gudsen Moza Air 2 gimbal, an Atomos Ninja V, and a Røde shotgun microphone.
This package costs $3,999.95, saving $1000 over buying each part separately. There are also some thoughtful additions, like an articulated arm for the Shogun and even an HDMI clamp to prevent accidental disconnects. There isn't, however, anything to attach the arm that I found in the box, so that will require either some jury rigging or an extra component, but that's easy to fix.
The controls on the compact Z 6 body are pretty easy to get used to. My only disappointment is that there aren't dedicated dials for all of the core controls; there's really just one dial on the camera, for the shutter. The rest can be adjusted pretty easily using the touch screen, which takes a little getting used to. It's not as quick as dedicated controls, but it's intuitive.
The included lens is typical for a Nikon lens, which for those who are familiar with Nikon's reputation, is a good thing. While not particularly fast, it's compact and very sharp. The autofocus is very quick and also silent. Even while looking through the viewfinder in a quiet park I couldn't hear it — even while the image snapped into focus.
Internal Video
The internal codec is 8-bit, using h.264 encoding. That doesn't leave a whole lot of latitude for colour grading, so when shooting with this camera it's going to be important to get the image right in-camera.
Fortunately, that's pretty easy to do if you know your craft and the camera has some focusing aids and the usual histogram and zebra options that are pretty much standard on SLRs these days.
The colour rendition for video is pretty much identical to the colour rendition for stills, which is also good; Nikon's colour science is very good. It records 4K UHD (no DCI option), but its 24fps setting is in reality 23.976fps. There's really no excuse for this. 23.976 isn't 24 and while there's nothing wrong with supporting the broadcast standard, 24fps is not the same as 23.976 fps.
Nikon has done a good job with its compression. The footage looks very good in full screen on my 55inch Sony AF9.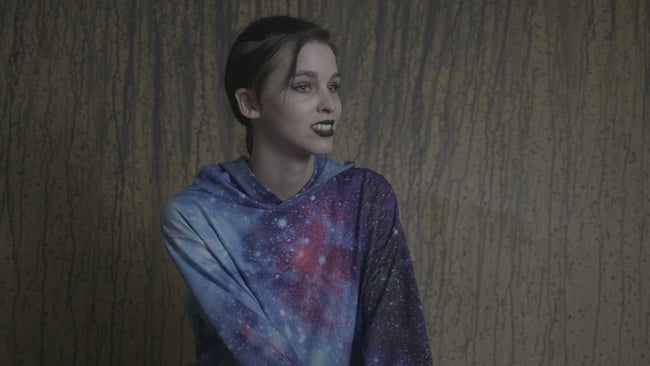 Output with 10-bit 4:2:2 gives a more malleable image, although Nikon's ProRes RAW update is coming very soon.
External Video
Currently, external output is limited to 10-bit video, since Nikon's 12-bit raw output isn't available at the time of writing. Using external recording also enables N-Log output. The result looks a bit flatter than the internal footage does initially, but recording 10-bit ProRes HQ makes for a far more malleable image.
Since the camera can't record 10-bit internally, the record button on the camera doesn't control recording. Instead, it turns on external recording. Mainly, that prevents the camera from going to sleep while the external recorder is doing the work of recording.
Touch to Focus
The touch-to-focus feature is very convenient and works quite well as long as the lens is set to autofocus and there aren't a lot of subjects. While filming a crowd, I found that the camera tended to latch onto people seemingly at random. It maintained focus on someone, but it wasn't always the right someone. When there was only one person in the shot it did a good job of keeping that person in focus even while the camera or the subject moved around.
Nikon has excellent 'colour science'.
Ergonomics and Stabilization
Other than the lack of dedicated controls, the camera's ergonomics are good. The touch to focus feature makes focusing easy, as long as there aren't enough subjects in the frame to confuse the camera. The tilt screen is great for very low or very high angle shots. If it had focus peaking and false colour, it would be stellar. Hopefully, Nikon can add those with firmware updates.
The in-body image stabilization (IBIS) on this camera is very good. While out hiking in the North Cascades I tested it out during breaks in the rain to get some handheld shots. For wide-angle shots, the IBIS came close to giving the appearance of being on a tripod, though for closeups it wasn't able to completely counter my hand movements but did better than I anticipated. It's certainly the best IBIS implementation I've encountered so far.
Stills
Even though this is a video-focused forum, this is a photography device first.
When switching between stills and video, the camera uses the last settings for the appropriate mode. This makes switching between stills and video quick and easy.
That said, stills is where the camera really shines. There's a focal point that can be adjusted using the joystick on the back of the camera and the usual shutter button half-press locks the focus. In stills, the camera can capture raw files which have plenty of latitude along with excellent colour and detail.
Final Thoughts
I must admit that I enjoyed shooting with this camera. Ergonomically the external recorder is, in my opinion, awkward, and I don't prefer that, but the latitude of N-Log with a 10-bit codec is quite welcome. The included Moza gimbal performs well and has run/stop support for the Z series cameras.
For photographers who currently use Nikon cameras and want to get into filmmaking, the Z series is a no-brainer. For more serious filmmakers, it's a tougher choice. Recording with the Ninja V enables capturing footage in a professional-grade codec, but it's extra gear to mount on your camera, undermining the compact nature of it.
Nikon's upcoming 12-bit raw option is a major draw for this system; it's among the few hybrid mirrorless system cameras that will have a raw output option and that makes it a rarity. Add the Nikon colour science and lenses, and the result is the makings of a solid cinema camera system.
Even without raw, the quality of the footage is very good, and with the Shogun it's even possible to work it into a professional workflow. Both the Shogun and the cameras themselves support timecode recording.
For a first foray into making a camera with serious aspirations for film production, Nikon has done a good job with the Z series. While a lot of people will be put off by the fact that ProResRaw support isn't available yet, the image quality — even internally — is good enough for a lot of projects like conferences and weddings. Adding the Shogun V to the mix is a solid step towards a more professional workflow, taking advantage of N-Log to get some addition latitude for colour grading.
Nikon has meanwhile extended the deadline for the Follow Your Passion contest to the end of October:
And it is also running a Trade up to Z program, allowing trade-ins for other working cameras toward Z series cameras.
Some sample footage below.