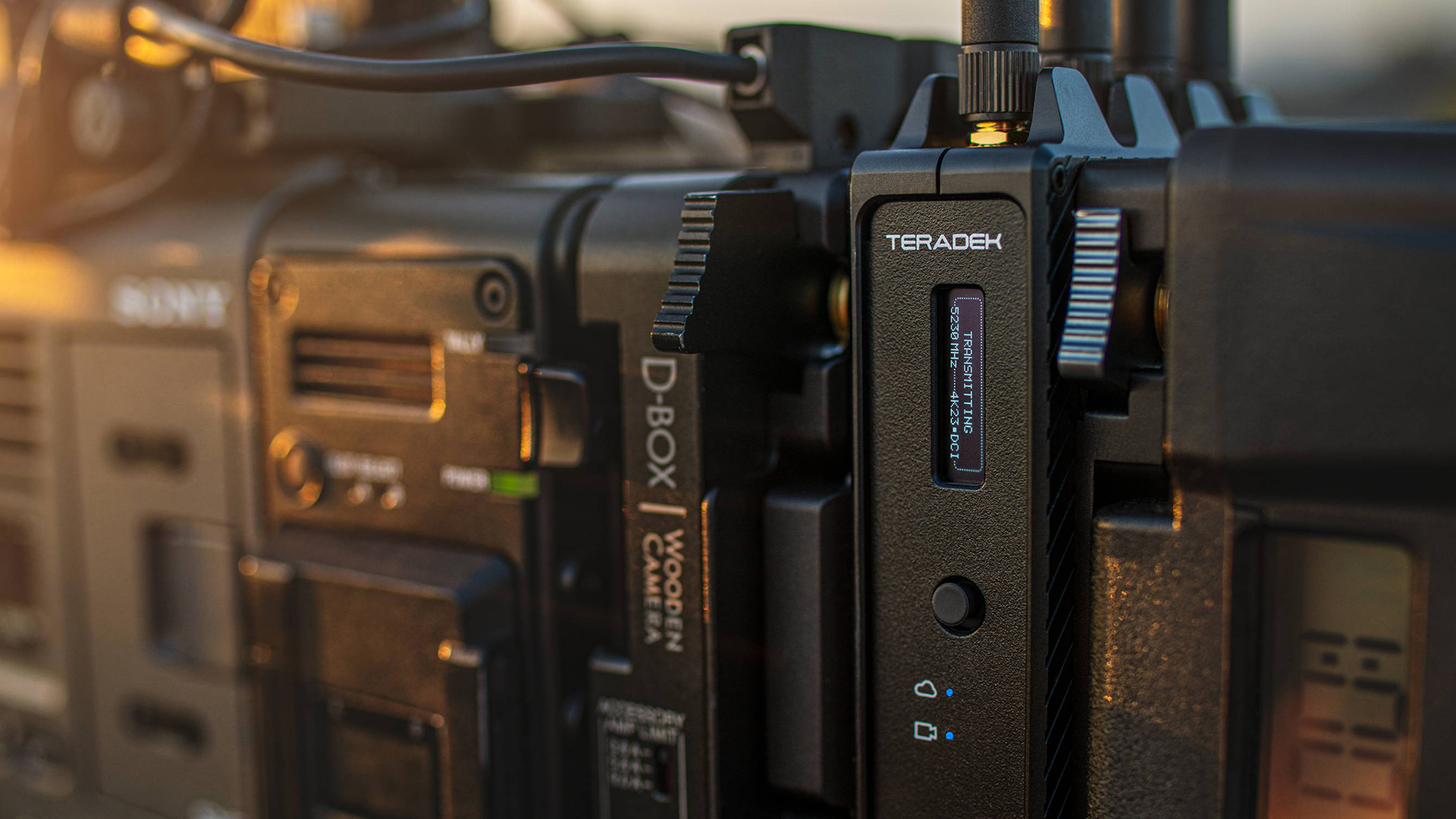 Teradek's new Bolt 4K is about to make its European debut at this years IBC Show. The fact it even exists shows just how far we've come. James Richings explains
Rewind to not so very long ago and the idea of almost zero latency wireless 4K video capability within a device that can be clipped onto the side of your camera would have been derided as fantasy from some quarters. But as per any ambitious tech, the cycle of derision followed by the sound of lots of hats being eaten followed through once again, and here we are, not only with realtime 4K on set transmission, but at up to 60fps with 10-bit colour at distances up to 1500ft.
The Bolt 4K transmitter utilises 14 certified 40MHz channels to help minimise interference, and the picture can be transmitted to up to six receivers simultaneously with AES-256 encryption. This means everyone from the focus puller to the 1st AC, to the director and more can all monitor remotely at up to DCI 4K resolution. An iOS app allows the quality of the environment so you can check on any potential interference.
With the high resolutions that are being recorded now, it is essential that the Bolt 4K exists to match it, and the fact it can be done so effectively now is a direct sign that 4K has reached full maturity. It's a remarkable achievement, and worth a reminder that Teradek bought chip-maker Amimon last year, one of the only companies around who are capable of making such technology due to its unique intellectual property.
Look out for the Bolt 4K at this years IBC Show, starting 13th September. RedShark will of course be in full attendance, so make sure you come and say hi if you see us!
Find out more about the Bolt 4K on Teradek's website.