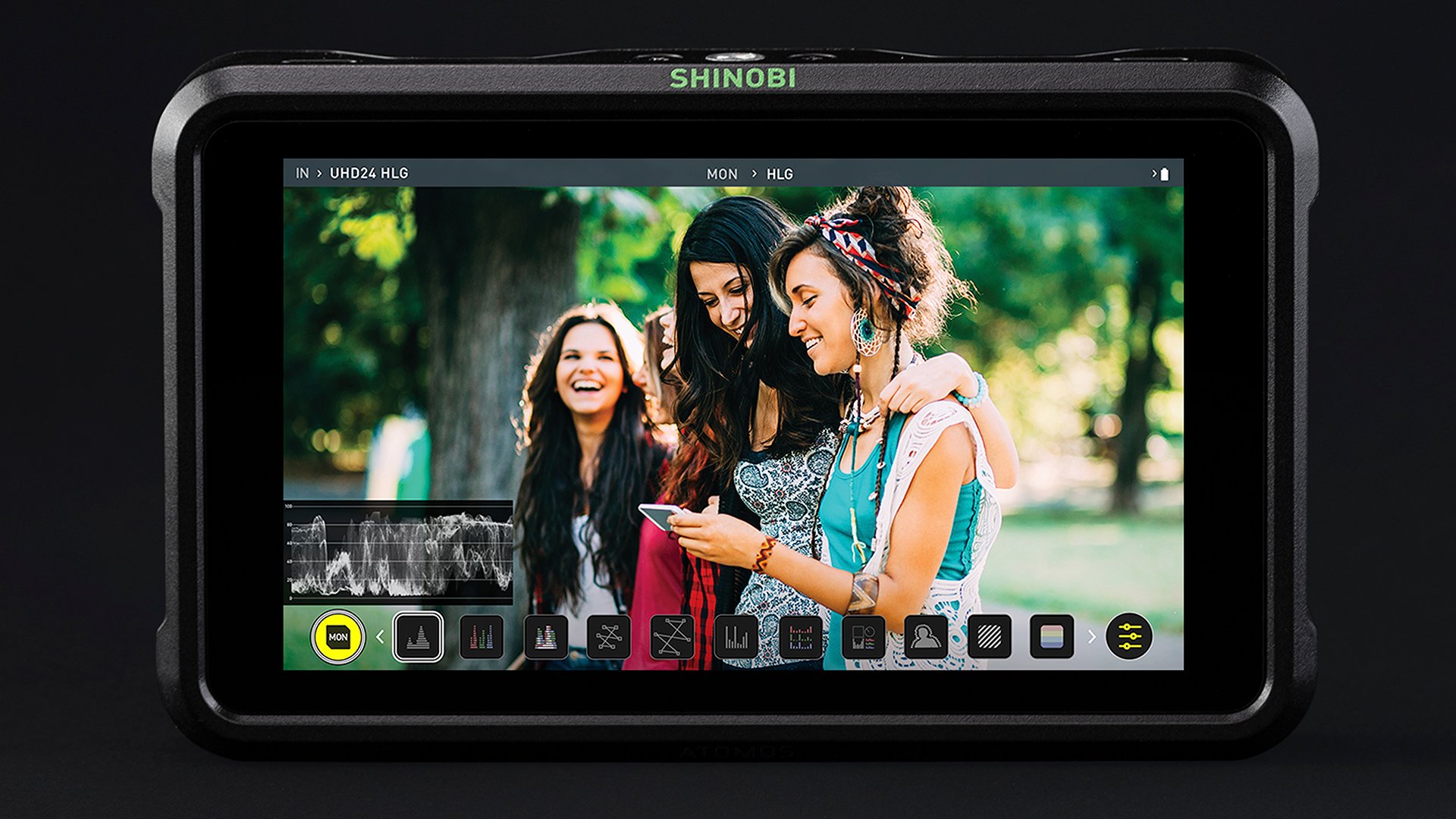 Atomos continues to develop its range of monitors to cater for a wider variety of users with the Shinobi SDI. By James Richings
The new 5" monitor from Atomos builds on the recently released Shinobi by offering more choice of inputs. Just like the Shinobi the new device is not a recorder, just a monitor, offering the same 1000nit brightness level and general interface, as well as the former monitors light weight, weighing in at 226g without batteries. However the previous device is limited to HDMI, meaning that users of cameras that provide an SDI output, and who want the more robust SDI connection, and need SDI throughput from the monitor are left out. Atomos says that one of its most requested products is a standalone monitor with SDI input.
The Shinobi SDI was one of Atomos' most requested products
The new Shinobi SDI solves this problem by providing both an HD-SDI in as well as HD-SDI out. Needless to say that SDI is certainly a much more robust connection than HDMI with lockable cables. So the new monitor will be much more suited to general on-set production environments where anything that isn't locked down with an arc welder is generally fair game to be knocked around and abused. Although the new monitor does also feature a 4K HDMI in, so it can be used with all types of camera when required.
As per the original Shinobi the anti-reflection screen is factory calibrated for colour accuracy with the additional option of in-field calibration.
Whilst it is a small iterative addition to the range, the new monitor does in fact offer a useful functionality for those who need it.
Price of the new monitor is $US499/€499, and is available immediately.
For more information visit the Atomos website.