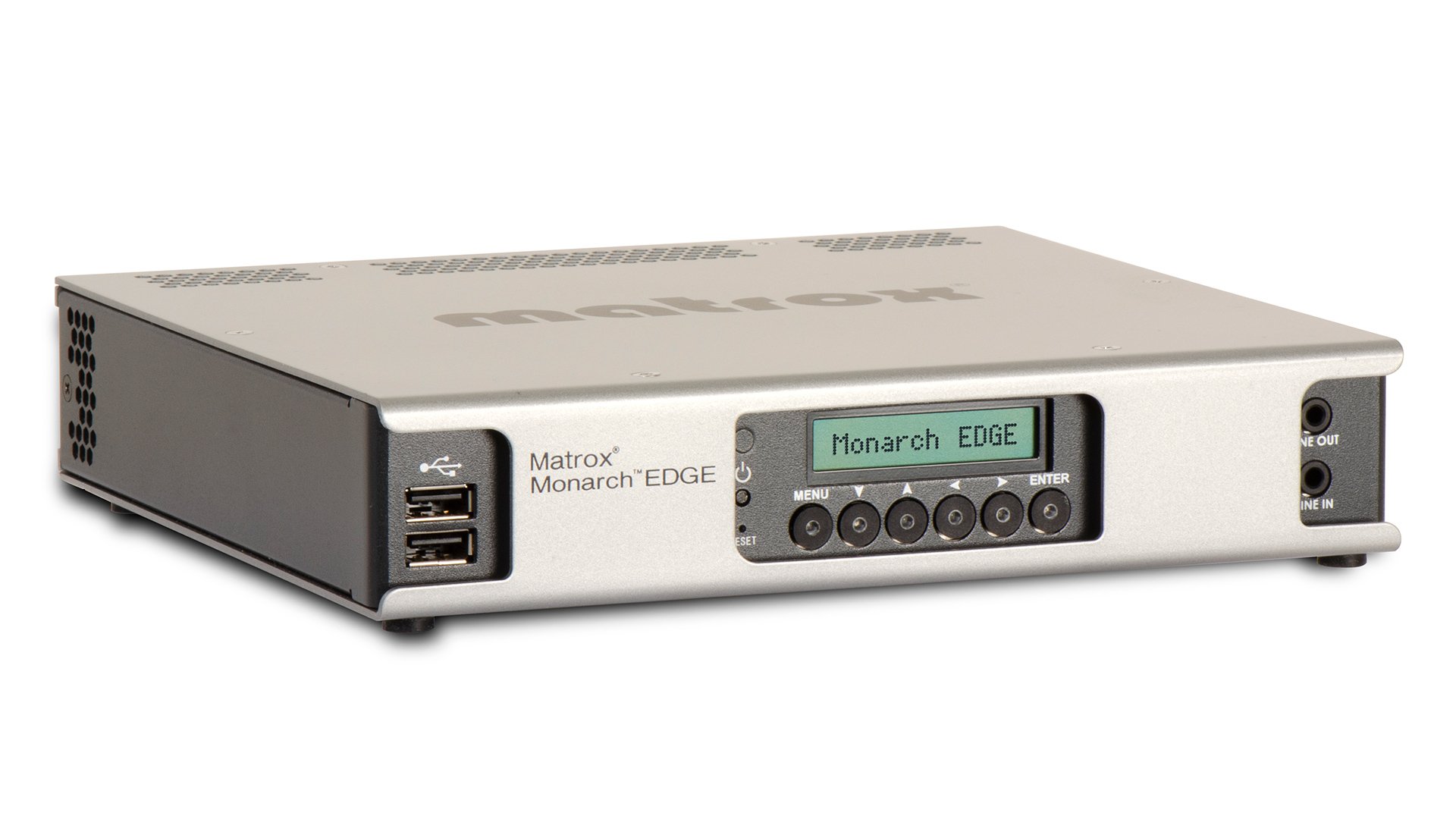 Matrox has some brand new streaming technology that we should all keep an eye on.
Matrox is never far from the cutting edge. It was building GPUs before they were called GPUs. Then the Montreal, Canada, company catapulted video editing into the real-time broadcast quality domain with its family of Digisuites and NLE cards.
Since then, it's not taken such a high profile, because its products have been more infrastructural and "problem-solving", but no less accomplished for not being in the public gaze.
We've recently been using the Matrox Monarch HDX - a dual-encoder streaming "appliance" that allows you to send independent streams to two streaming hosts (say Facebook and YouTube) from a single HDMI or SDI input.
Just as you'd want from an appliance, we found it rock-solid. Highly recommended, based on our experience of it.
Matrox will be at Integrated Systems Europe next week on the 5th to 8th February, at the RAI in Amsterdam (the same place that hosts IBC every September), with their Monarch range (the HDX and the LCS) and will also be showing an early version (ie not yet for sale) of the Monarch Edge.
It sounds like it's going to be a pretty versatile device - with the ability to "talk" in several IP-based protocols.
First of all, it's a multi-channel HD or 4K encoding device, and, here's the thing: it's 4:2:2 sub-sampling and 125 Mbit/s for HD or 500 Mbit/s in 4K. That's full "broadcast" quality.
It can encode four channels of HD simultaneously, or one channel of 4K (one of its SDI inputs is 12G).
With a specification like this, it's obviously ideal for moving live broadcast feeds over long distances. (Matrox calls it a "Contribution and Remote Production Encoder).
The company is planning a receiver/decoder with an SDI that would sit in a gallery or network centre, so that engineers can set up end-to-end feeds - avoiding the need to go through a corporate firewall, and able to plug straight into any switcher. As a sign of its broadcast pedigree, it's been designed with tally lights and connections.
It's able to stream in RTMP and SRT (which is essentially a wrapper for efficient UDP streaming - it stands for "Secure, Reliable Transport). Latency is very low: less than two frames.
It's also able to talk "standard" video over IP with the SMPTE 2110 protocol for uncompressed transport. This particular flavour of video over IP does seem to be gaining traction.
We'll let you know when you're likely to be able to buy this.
You can find Matrox at ISE at stand no 11-D120 , and also at the AIMS stand 14-C123
Tags: Production