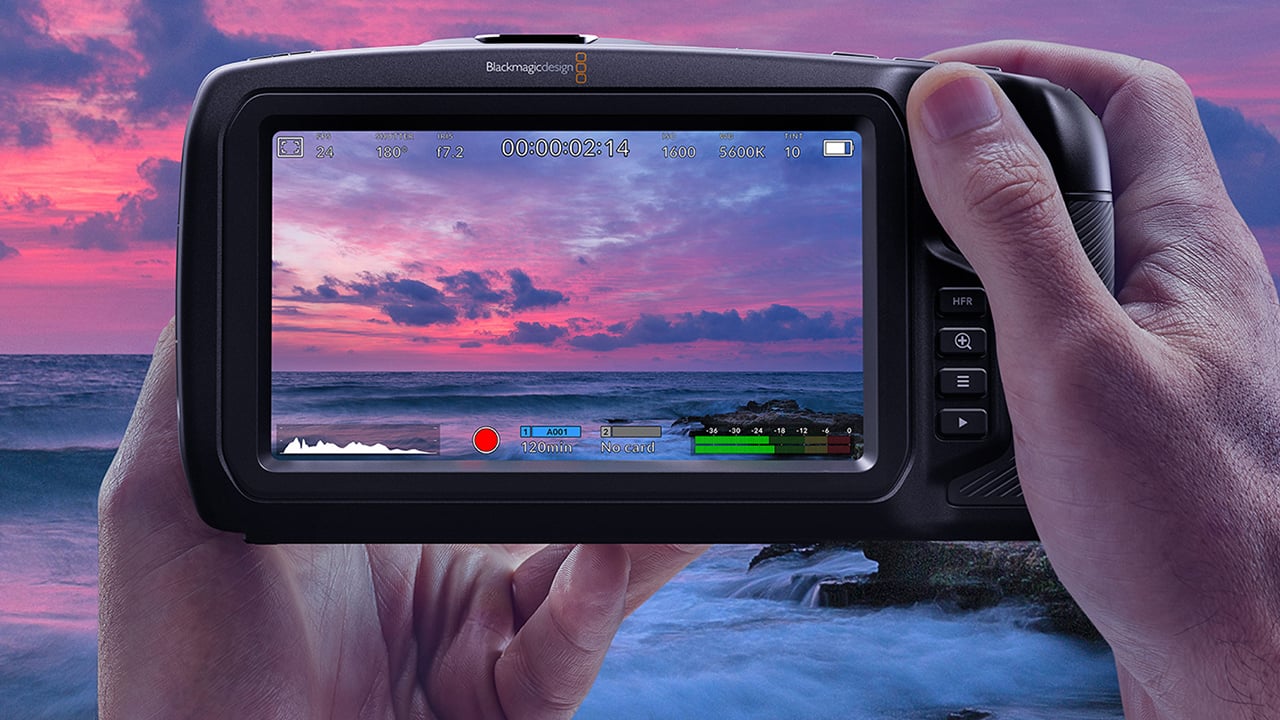 2018 was a busy year for new camera releases. Can 2019 keep the momentum up, or will there be a different focus?
Ah, the good old beginning of the year predictions. It's a time of year when we can traditionally look ahead and try and make some sense of what is coming, even if it might seem a fruitless task. But a fruitless task it can of course, because manufacturers have a habit of throwing curve balls at us, and most of the major new technologies that are mature enough for mass market are already here, although predictably we will see improvements on these.
2018 was a very interesting and fast moving year for new camera releases. In fact we haven't known a year like it for a long time. There was a particular focus on cinematography cameras such as the Canon C700 FF, ALEXA LF, the Panasonic EVA1, Sony FS5 M2, and the Blackmagic Design Pocket Cinema Camera 4K. We also had a fair few releases of fixed lens camcorders such as the Sony Z280.
With all that considered, logically 2019 may well be a much quieter year for the big-ticket cameras, and it's difficult to see why any of the manufacturers would have any big replacements or successors any time soon, except maybe, perhaps, an evolution of the EVA1 by early 2020?
Regardless of such speculations I think we will see a different focus in 2019. We could see an evolution of the lower end of things, and we will still be waiting with bated breath to see if BMD updates the P4K to record its new BRAW format. If it's going to happen at all, it will happen in 2019.
Could we see a new A7 camera on the way?
8K?
The biggest question of all is whether one of the manufacturers really throws us a stunner and produces an 8K camera at an affordable level. There have been rumours going around about a new sensor that could potentially be used in a Sony A series camera. There are numerous technical challenges to this, but with a new codec also apparently in the works, could this end up being a reality? Although it's a difficult feat to achieve I don't think we can write anything off at this point simply because stranger things have happened.
My prediction is that most of the technological 'revolutions' in terms of news stories will come from the computer technology sector. We do know one massive announcement already. The Mac Pro. Nobody really knows what to expect from this, or the precise date Apple will unleash it, other than the fact that there are some huge expectations from it. Bear in mind that last year Apple kicked off the year with a major new release of FCP X, could it possibly do it again with a surprise Mac Pro announcement early on in the year's start?
And it won't be done there. This years phones are incredibly capable. The stills abilities and video capabilities on them has reached an almost ludicrous point of quality if you consider how the mere idea of doing such things on a phone was the source of lots of humour. There is some debate about whether the momentum can be kept up on a yearly basis as more people are keeping their phones for longer. This is due to both the high quality and speed they are already capable of as well as the high price tag of the latest devices, so it will be interesting to see what advances are made, and whether those prices go even higher, or whether somebody injects some sanity and brings things down to earth a bit.
Will GoPro skip a year before releasing the Hero 8?
DJI and action cameras
DJI is on a roll, still. This year the Mavic 2 Pro gave us a Hasselblad on the front of a tiny drone. DJI is constantly pushing the boundaries with the capabilities of its equipment. Recently it gave us the OSMO Pocket, an all-in-one camera and gimbal that is less than the size of a hand. It's absolutely tiny, yet still incredibly capable. It's also totally waterproof with a GoPro compatible sealed housing. Needless to say that I think 2019 will bring us many more surprises from the company, and not necessarily in the drone sphere. I am waiting for the point at which DJI releases a full on camera system beyond that of a miniature gimbal. It has shown good capability in this regard with the Inspire 2, which is capable of some amazing results. Speaking of which, the Inspire 2 is, by DJI's standards at least, getting old. My money is certainly on a successor of some sort.
The Osmo Pocket is tiny, and shows that innovation from DJI shows no signs of abating
GoPro. Now this could be an interesting one. The Hero 7 was released almost a year after the already excellent Hero 6, but with the addition of Hypersmooth, a really quite revolutionary electronic stabilisation system. A recent firmware has eliminated the stuttering that occurred on camera pans with this mode, so now it is effectively a gimbal without a gimbal! Which raises a question. Will GoPro skip a year this time? The company has not been in the best shape in recent years, and revenue has been fairly flat. Yet there are always upcoming rivals snapping at its heals. So on the one hand it needs to keep things fresh, but on the other it is difficult to see what could be done with the camera to offer up any major new shooting features.
Sure, it's always possible to improve the stabilisation even further. But would that be enough to warrant an upgrade when the existing one is already exceptionally good? Higher frame rates? Maybe, time will tell. Possibly more likely might be an improved 360 camera with a higher resolution sensor might make an appearance. But there again, how popular is the Fusion vs the standard GoPro?
One thing is a sure bet. At some point during the year a company will release something that we weren't expecting and throws all our musings and predictions into the waste paper basket.