Red Shark Review of the Year - February 2018. February is often a bit of a quiet month as the industry catches its breath ready for the forthcoming NAB. In 2018, however, it was anything but.
How to build a fast and affordable RAID array on a budget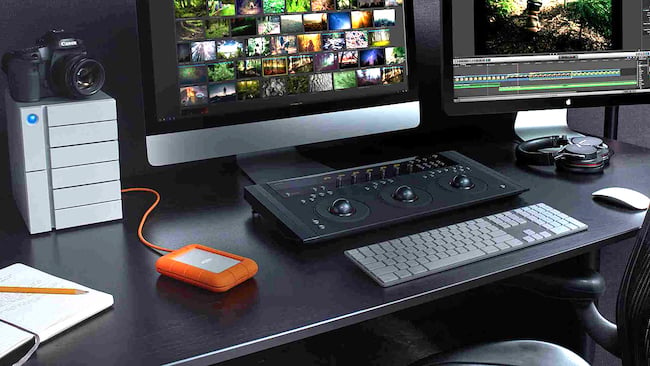 Craig Marshall's original story several years ago on how he built a PC-based DaVinci Resolve video suite has long been one of the most popular tech stories we have ever covered on RedShark. His companion piece from this year was an excellent read as well, detailing how to build a RAID system with the aim of working in 4K that wasn't going to make your accountant want to kill you.
Naturally, being close to 11 months old, some of the information is going to have changed. This is an industry that can change overnight sometimes if it puts its mind to it, after all. But it's still a good read and most of the processes involved are still more than relevant.
Blackmagic launches 'two in one' HD / UHD URSA Broadcast camera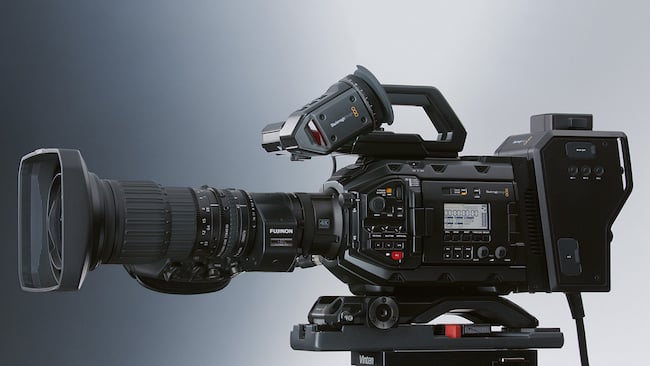 One way or the other, Blackmagic was again one of the companies of the year. Things were going to get more dramatic later in 2018 with the release of the 4K version of the Blackmagic Pocket Cinema Camera, but for now the release of the URSA Broadcast seemed impressive enough. A studio camera and field production camera in one package, the company designed it and aimed it squarely at broadcasters who were finding the leap up to UHD to be more expensive than they would like. Cost was $3495 and, as we said at the time: "in a nutshell it contains all the capabilities of the firm's existing URSA range and a whole lot more, not least the ability to shoot with 12 stops of dynamic range or in RAW as needs be."
New ARRI ALEXA LF camera embraces 4k at last!
"What can you do to improve perfection?" we asked rhetorically in the introduction to the news that ARRI had finally announced what many had been waiting for, a large-format 4K version of the ALEXA. This corrected one of the long-standing oddnesses of the current production world, in that the ALEXA wasn't approved for making Netflix originals because of the lack of a 4K option. It felt like the world was a slightly more ordered and understandable place afterwards as a result.
Top-end cinema cameras: It's all becoming clearer
The ALEXA LF was announced at the British Society of Cinematographers show in London's Battersea Park; a small event but one with a lot of influence. Not only was there the ARRI announcement, but the Panavision DXL 2 broke cover and Sony revealed that it was shipping the Venice pretty much on time and with Full Frame available from day one. This led us to speculate on the commonalities we saw between the ostensibly different approaches being taken by the camera manufacturers, and that each camera existed on a sliding scale between very high resolution and slightly lower resolution but bigger pixels.
Will the Alexa LF make large-format the new normal?
All of which led us to pose the question is Large Format still a niche? The answer was, all things considered, yes. "There is widespread caution over the enthusiasm for increasingly larger imaging sensors and the considerations attending them, but even Arri would probably not object to the idea that the Alexa LF, like the other really-big-chip options, is something of a special purpose tool," we wrote. Albeit a rather lovely one…
You've never seen New York like this: Phil Holland used 3x 8K MONSTRO cameras for this shoot
But if Large Format was going to be considered a bit specialist, that was nothing compared to what DP Phil Holland had cooking. That involved shooting aerial footage of New York using a SHOTOVER K1 Hammerhead 6-axis gyro which mounted not one, but three RED Monstro 8K VV cameras to obtain over 100MP of picture.
PXW-Z90 is so good it redefines palmcorders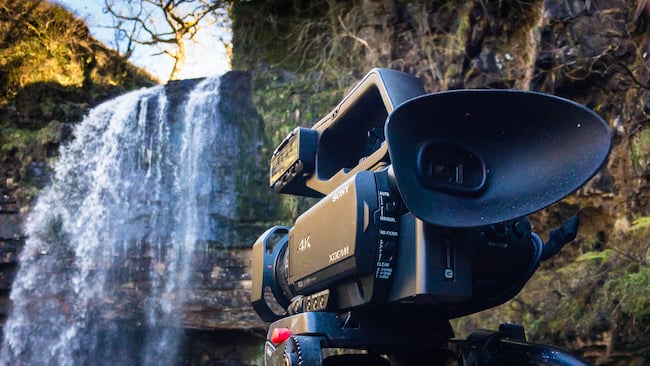 Finally for this month a camera from the other end of the spectrum, and the first part of our two-part review of the Sony PXW-Z90 XDCAM. In brief, we liked it rather a lot.
"For outfits that often need a B-camera, or something more discreet to use than the much larger FS7 for instance, the PXW-Z90, I feel, is a very worthwhile addition to any production company's toolkit. In fact I would wager to say that despite the fiddly nature of the palmcorder style controls, if you owned one you would likely find yourself using it much more than you might have imagined.