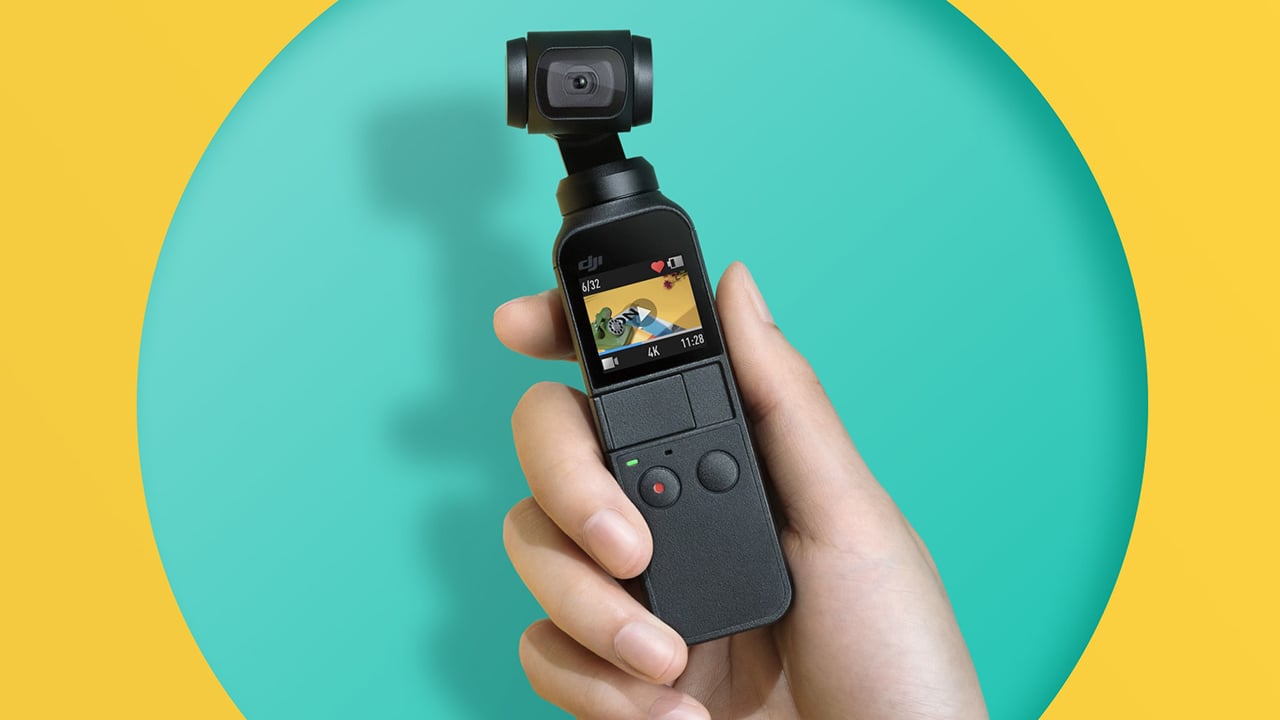 DJI has announced the Osmo Pocket, a $349 US gimbal/camera combo that is only 4" high, shoots 4K 60p video at 100 Mbps, and boasts a full range of features plus optional accessories.
Osmo Pocket's camera is based around a 1/2.3" sensor that can shoot up to 4K 60P video or capture 12 megapixel still images. It has a battery life of up to 140 minutes in 4K 30p mode.
Like DJI's other handheld gimbals, it features 3-axis stabilization and with integrated camera obviously is always ready for catching that shot without balancing. The motors are brushless and cooling system is reported to be absolutely silent.
The combination of the small size of the unit plus an integrated touch screen allows for single handed operation of the device. Pocket also sports what DJI calls a "universal port" for attaching a cell phone or other accessories.
Borrowing from its drone technologies, Osmo Pocket also operates in several modes. FPV captures action from the perspective of the shooter following the orientation of the gimbal. Active Track allows touching the screen to follow a specific subject which can also include a selfie mode to follow you, the shooter. The 3x3 Panorama mode invokes a wide angle for panoramic shots while Motionlapse can create a smooth-motion timelapse shot. Finally, Night Shot seems to operate by expending the ISO range of the camera.
DJI has also developed what it calls DJI Mimo, a free app for editing, effects and content sharing.
The camera can also be operated in a Pro Mode, which allows for manual configuration of ISO, aperture and shutter speed. In addition, still photos can be captured either in JPEG or RAW formats.
Optional accessories will include a battery handle, controller wheel, wireless Bluetooth adapter, ND filter set, USB-C or Lightning phone adapter, extension rod, carrying bag and waterproof enclosure for shooting as deep as 60 meters.
We're looking forward to putting the Osmo Pocket through its paces as soon as we can get our anxious little hands on one.
The base unit is priced at $349 US. Pre-orders have already begun and DJI expects to ship around December 15.
For more information visit the DJI website.