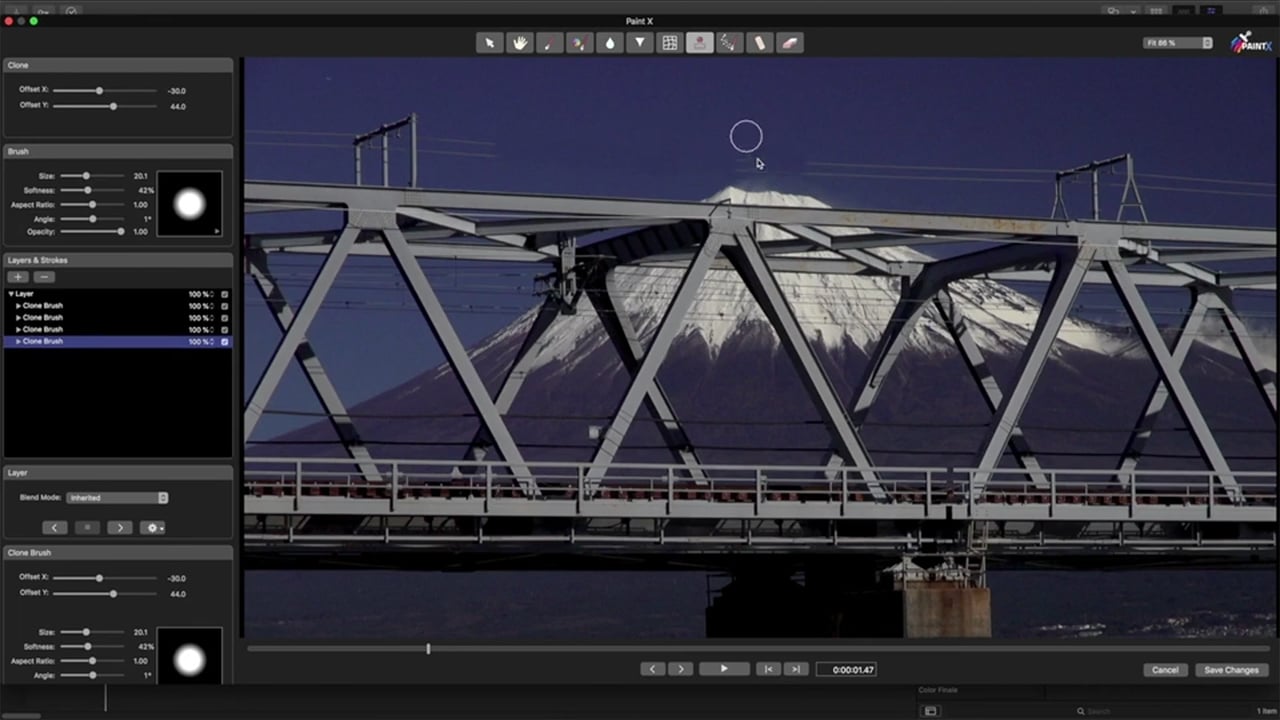 CoreMelt's new PaintX plugin promises to be a great tool for editors looking to make quick footage fixes.
If you are a video editor but not a an SFX specialist, it can be time consuming to have to run trip out to a package like After Effects to make what should be fairly minor modifications to the footage. With this in mind CoreMelt has just released its PaintX plugin for FCP X.
The idea behind PaintX is that powerful 'fixes' to footage can be applied quickly and intuitively by anyone who can find their way around the FCP X interface. The power that appears to be on offer here is impressive. From fixes such as power line removal, through to changing an actors make-up, or removing logos from objects, PaintX promises to be able to carry out such modifications in a few clicks.
Paint X achieves this through the use of its color, blur, sharpen, clone, smear and warp brushes combined with a planar tracker for object tracking. If we've piqued your curiosity it is worth heading over to CoreMelt's tutorial video channel to get a taste of what it can do. It's pretty impressive stuff. And while it won't replace a fully fledge SFX package, it will satisfy those who need to make footage fixes quickly and easily without needing to leave FCP X.
Even better is that the plugin is available at an introductory price of $69 (normal RRP is $99) until midnight Sept 8th. Visit the CoreMelt website for more information.
We will of course be publishing our own review of the plugin very soon!