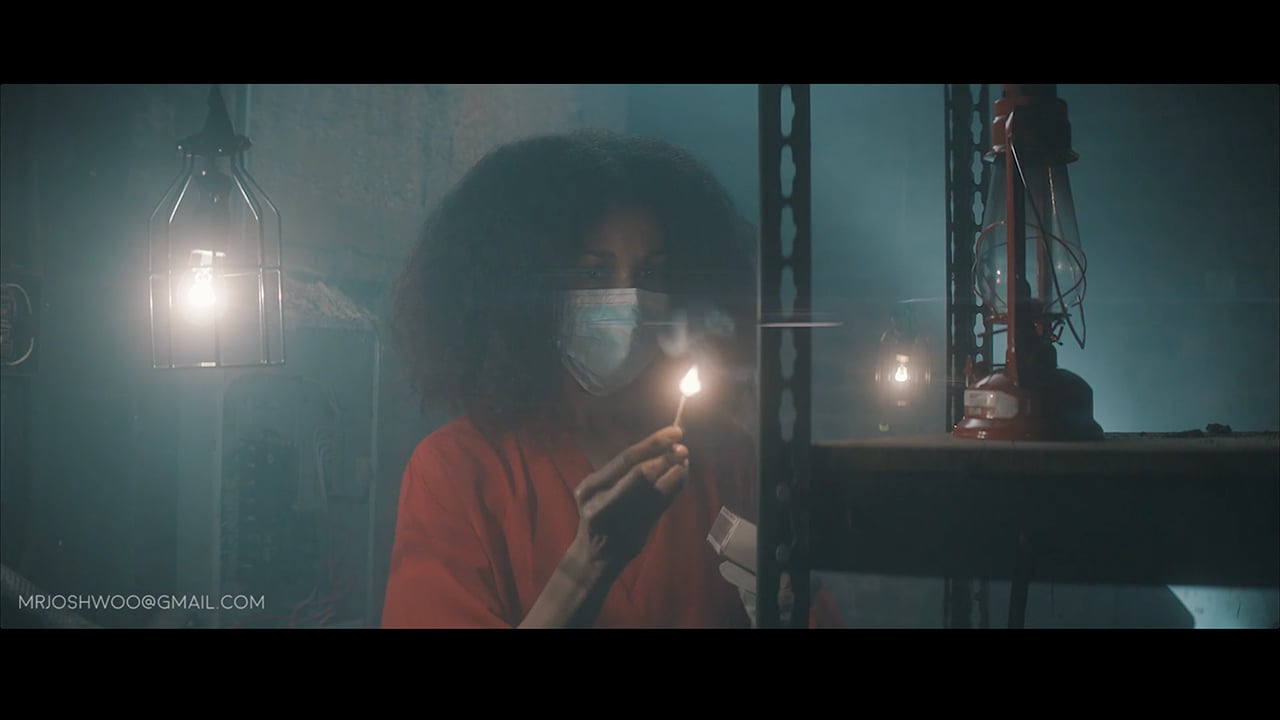 This week's featured showreel focusses on award winning DP Josh Woo.
The work of Josh Woo demonstrates a very dark and edgy approach to things. Based in the USA his work has spanned everything from commercial projects to narrative dramas. We asked him a few questions about his work, as well as for advice for upcoming filmmakers.
Can you briefly describe yourself, your style and what you do?
My name's Josh Woo, I'm an award winning cinematographer & director. As a director of photography, I work on narrative films and commercials. I just finished shooting a drama feature earlier this year, and have been shooting for clients like NBCU, Groupon, AirAsia & McDonalds. I enjoy both narrative and commercial as they both have different workflows and experiences! Narrative requires a mindset of creative shots that empower the story, whereas commercial can be more stylistic in finding very tasteful visuals. I'm also a member of the Malaysian Society of Cinematographers. (which is where I was born, in Malaysia) My style is more on the moody & saturated side where lights play a pivotal role in creating the image. I always use color and contrast to boost my shots. Recently, my style has been more on the anamorphic side. Lots of flares and distortion! I will always push for anamorphic if the project seems relatable, it's almost a must for me nowadays! I work internationally but am mainly based in Chicago, USA. You can find my work at www.joshwoofilms.com or on Instagram at @joshwoofilms.
How did you get into the business?
I started off years ago with film school at DePaul University, Chicago. It was in film school that I learned my fundamentals and started networking, which is pivotal in this industry. It was hard for me to break into it as I had no connections or family in the industry prior, compared to many of my peers. To add to that, I am also from Malaysia, so that made things slightly more difficult compared to a local. I had to put in double the effort to build my skills and network. I began working for a few years, and I was really blessed to meet many great and amazing filmmakers in Chicago that helped me. From there, I began shooting a lot of indies and commercials, and gradually the clients just got bigger!
What project are you most proud of?
A film I shot called Pale Blue Eye has the most visual style in my pallet that I'm proud of. It was an adaptation of Edgar Allen Poe's 'Crow'. I got to push my saturated lighting and colors for that film as well as starting my love for anamorphic lenses. It was also the first set of anamorphic lenses I used, huge thanks to Keslow rentals for that. I enjoyed using lots of color and distortion to bring about the twisted characters. It was at this time that Quasar tube lights had began to become popular, so I got a few and used it a lot for the film. It works fantastic as practicals and for moving shots. We invented a rig called 'the sweeper' – it's a quasar tube or two attached to a boom pole, so that gives us wireless tube lighting movement. It was good for a moving fluorescent look, grimy, compared to a soft jem ball look. All in all I like this project the most because of the combination of style and gear.
What piece of kit couldn't you live without?
Aside from camera gear, I always carry a multitool and a lightmeter with me! The multitool is pretty straightforward, it gives everything you need in life. A lightmeter is important on set, especially when shooting lots of dark stylized stuff. I compare my exposure between lightmeters and false color on the monitor.
Is there any advice you'd give an aspiring filmmaker?
If you love film, keep shooting/creating something regardless of the situation. Shoot with whatever you have, you don't have to use the best gear to hone your craft. Once you do that – keep shooting that is – your skills will develop and people will begin to notice your work. At the same time, be super friendly and network. You never know who might hire you next. Attitude is key. Lastly, but very contradictory, you should be doing most of this for art. You must begin to consider yourself as an artist, and to know that it's not always about the money.
Follow Josh via his website or on Instagram at @joshwoofilms.
Tags: Production