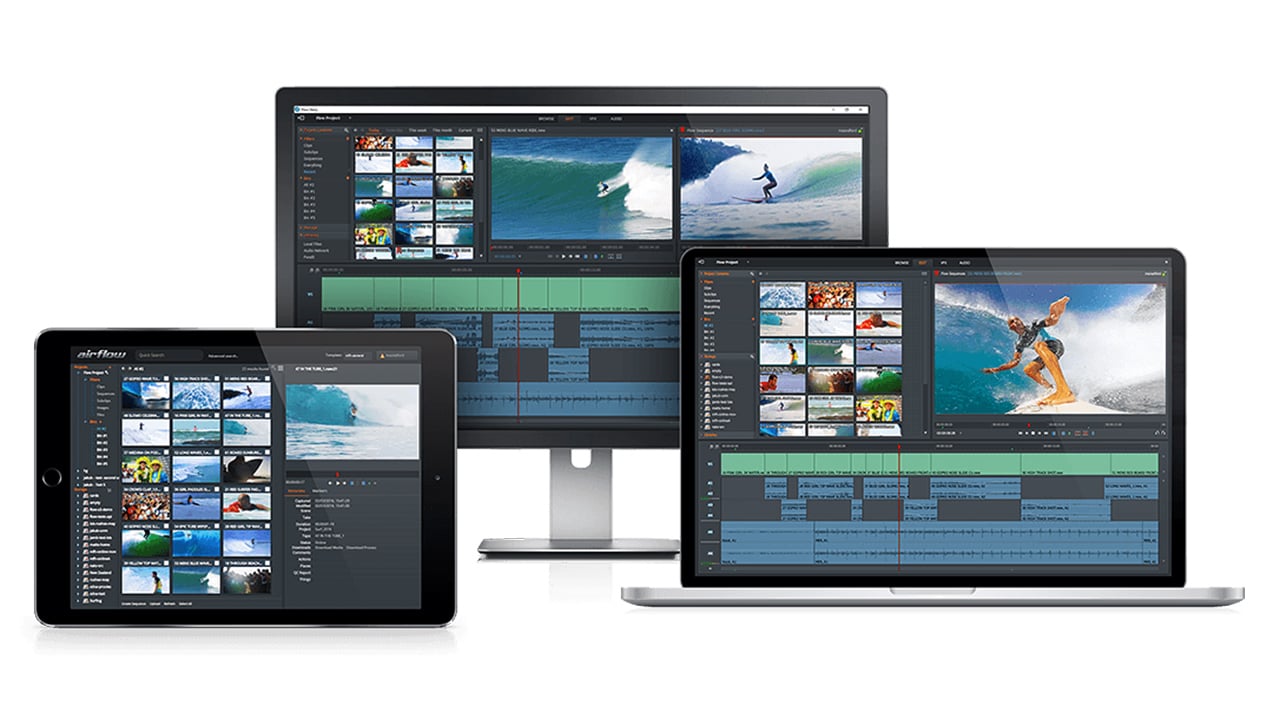 Lightworks developer EditShare has updated its Flow asset management software to run with third party storage, as well as announcing an easy to use NLE with Flow Story.
If you're a lone operator, you've probably never used EditShare storage or software. Unless you're a Lightworks fan, because EditShare owns and develops Lightworks.
But if you work in an editing or post production facility, the chances are you'll either be fully aware of EditShare, or will actually own a system. That's because - the clue's in the name - EditShare products are all about shared storage and collaborative working.
Now, in a very significant move for the company, it has built a version of its software suite, Flow, that will run with third party storage. That's a big deal, because it means that even if you're an Avid Nexis or Isis user, you can run Editshare software. All of a sudden, if you have these products, you also now have a choice.
Cloud tested
Remarkably, Editshare's Flow software also works in the Cloud: it's fully tested with Amazon S3.
It's important to understand that this isn't software you can use as an individual. You need the right set-up, including a Linux server, which hosts the software.
Editshare says that its architecture makes the best use of the Internet without actually being "Cloud-based". But it retains the flexibility of the cloud without the security and bandwidth concerns because all your video files, wherever they're stored, are available to you to work with - and you can be anywhere as well.
Flow includes Flow Story - a powerful, streamlined editing package that bears more than a little resemblance to Lightworks, but which has been extensively modified and optimised for use by anyone in the production chain. It's not intended primarily as a Craft editor, but as a capable toolbox for putting clips together into sequences, and sharing them with co-workers - prior to final production.
Flow Story also includes round-tripping to major non-linear editors like Avid Media Composer Ultimate, Avid Premiere Pro FCPX and - of course - Lightworks.
You can use Flow for approval too. Airflow effectively turns your standard storage into a "secure private cloud". You can then review footage on any device with a suitable browser.
The idea behind "Flow" as a concept is to span across online and cloud-based storage, simplifying and unifying access to millions of assets.
It's a big move for EditShare. For the first time, the London, UK and Boston, MA based company has a software only product.
If you own or work for facility and you'd to try it out, just go to Editshare's website and register for a public beta.
Tags: Production