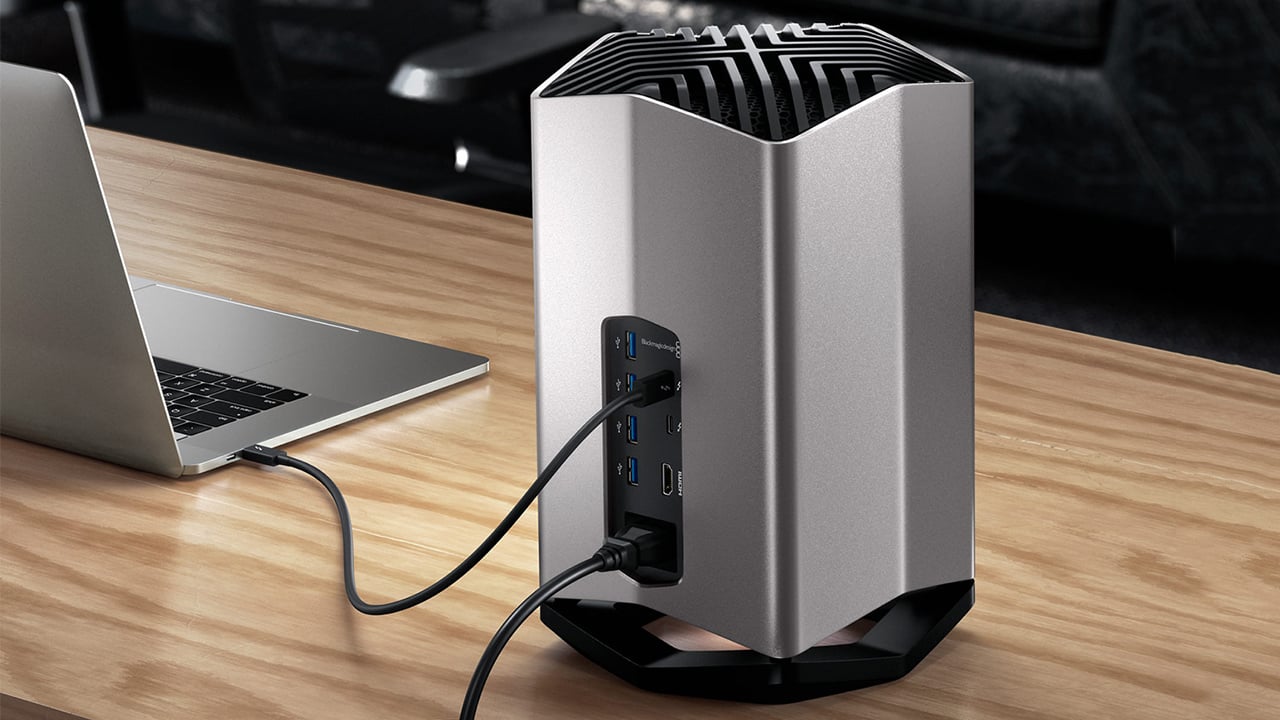 Blackmagic's new eGPU could be just what MacBook Pro power users need.
Today Blackmagic Design announced the release of a new eGPU for MacBook Pro computers. Apple has been gradually increasing support for eGPUs within macOS, with the latest version being the best yet. But getting the right external box and GPU configuration has been more tricky.
The new Blackmagic eGPU promises to make things as easy as plug and play.
The new box with integrated Radeon Pro 580 graphics processor works via Thunderbolt 3. It contains its own power supply and can provide up to 85w of power to external devices, including the laptop itself. In addition there are two Thunderbolt 3 ports, 4 USB ports, and a 4K capable HDMI connection.
Rear view of the new Blackmagic Design eGPU
Power
The Radeon Pro 580 provides up to 5.5 teraflops of processing power, and can fill 38.4 billion textured pixels per second. Additionally it directly supports Apple Metal for increased performance in apps that support it.
Blackmagic say that the body/chassis is extruded from a single piece of aluminium and has a cooling system designed to run at a quiet 18db.
At $699 this would appear to be a great way to get extra graphical processing grunt to any MacBook Pro that supports it, and it is available to purchase right now through the Apple store.
For more information visit the Blackmagic Design website.
Tags: Production