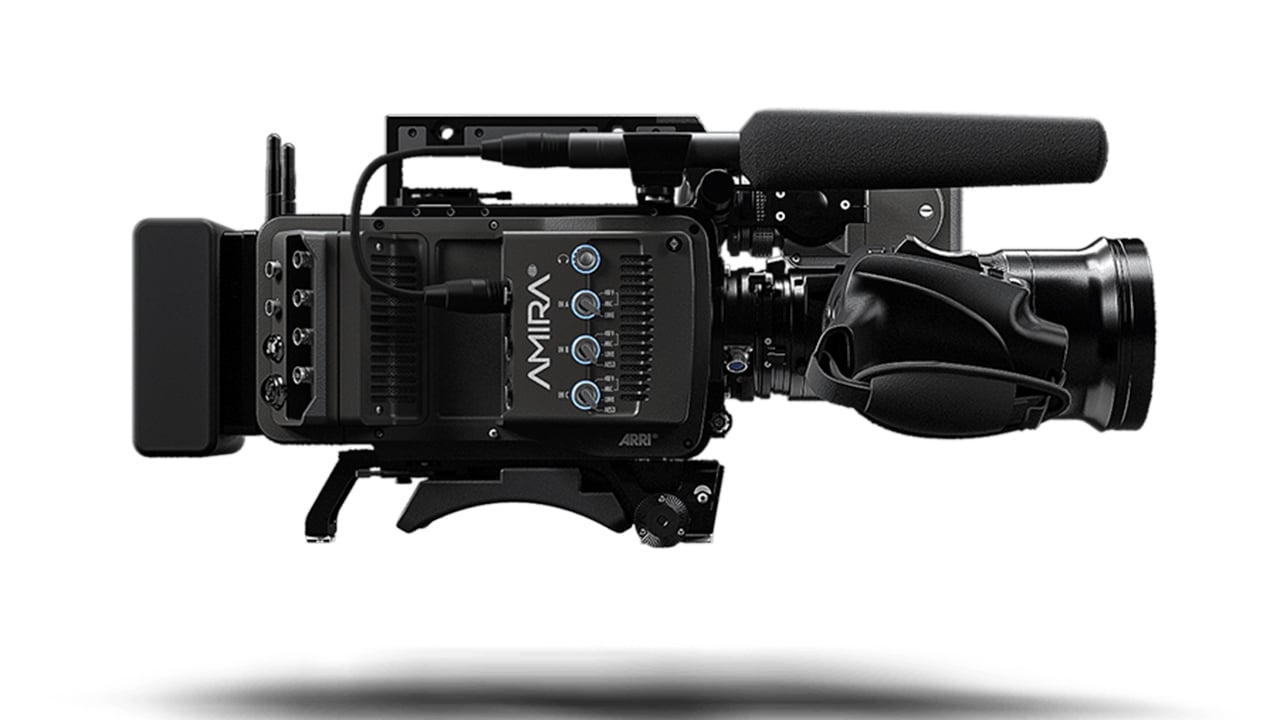 Arri has announced that its proprietary ARRIRAW recording format is now available on its Amira camera.
Arri's cameras are considered the gold standard by many DPs, with the Alexa having been firmly established as the go-to tool for capturing movies and TV drama for several years now. In 2014 the company brought out the Amira, a slightly smaller and considerably lighter camera than the Alexa, but with the same sensor.
The Amira is designed for single-user operation, in documentary and ENG (electronic news gathering) scenarios, boasting such time-saving features as built-in ND filters and a flip-out screen. It has also found use on low-budget shorts and features, and corporate work too, where it is a more affordable way of achieving the coveted, organic Arri look than hiring an Alexa.
Until now, the Amira was able to record only in Apple ProRes, a high-quality but lossy codec. The kind of productions seeking the Amira's efficient handling would appreciate the simple postproduction workflow of this format, the theory presumably went.
ARRIRAW
But this recent announcement means that Amira owners who update their firmware and purchase a license can now shoot in the same RAW format used with Alexas by the biggest Hollywood productions.
The ARRIRAW format records all data from the sensor directly and losslessly. The electronic gain which creates different ISOs and white balances, as well as the deBayer processing that turns the red, green and blue photosites into discreet RGB pixels, are absent from this data, allowing these aspects of the picture to be altered at will in post production (As with all RAW formats, ISO and white balance are recorded as metadata to ensure accurate dailies and to get the colourist started.) Recording to CFast cards, a resolution of 2.8K at up to 48fps is achievable.
The Amira can now output the highest possible quality - perfect for dramas needing glossy grades, documentaries requiring a lot of matching or correction in post, or any project that wishes to archive a future-proof copy of the footage. Undoubtedly this will make the camera even more appealing to those seeking the Arri look without breaking the bank.
For the full lowdown and information visit the Arri website.